Access and download a variety of digital templates and resources for different applications including customizable PowerPoint templates, desktop wallpapers, and Microsoft Teams digital backgrounds. If you are looking for templates intended for print materials, check out our Print Templates page, or let us know of new resources you'd like to see using our Opportunities & Requests page.
PowerPoint Templates
Desktop Wallpapers
MIcrosoft Teams Digital Backgrounds
These LETU-branded Microsoft PowerPoint templates are ready for you to plug in your own content to create classy university presentations. Several different slide types are provided; just copy and paste the slides you need and fill in the content. Transitions and animations are already active!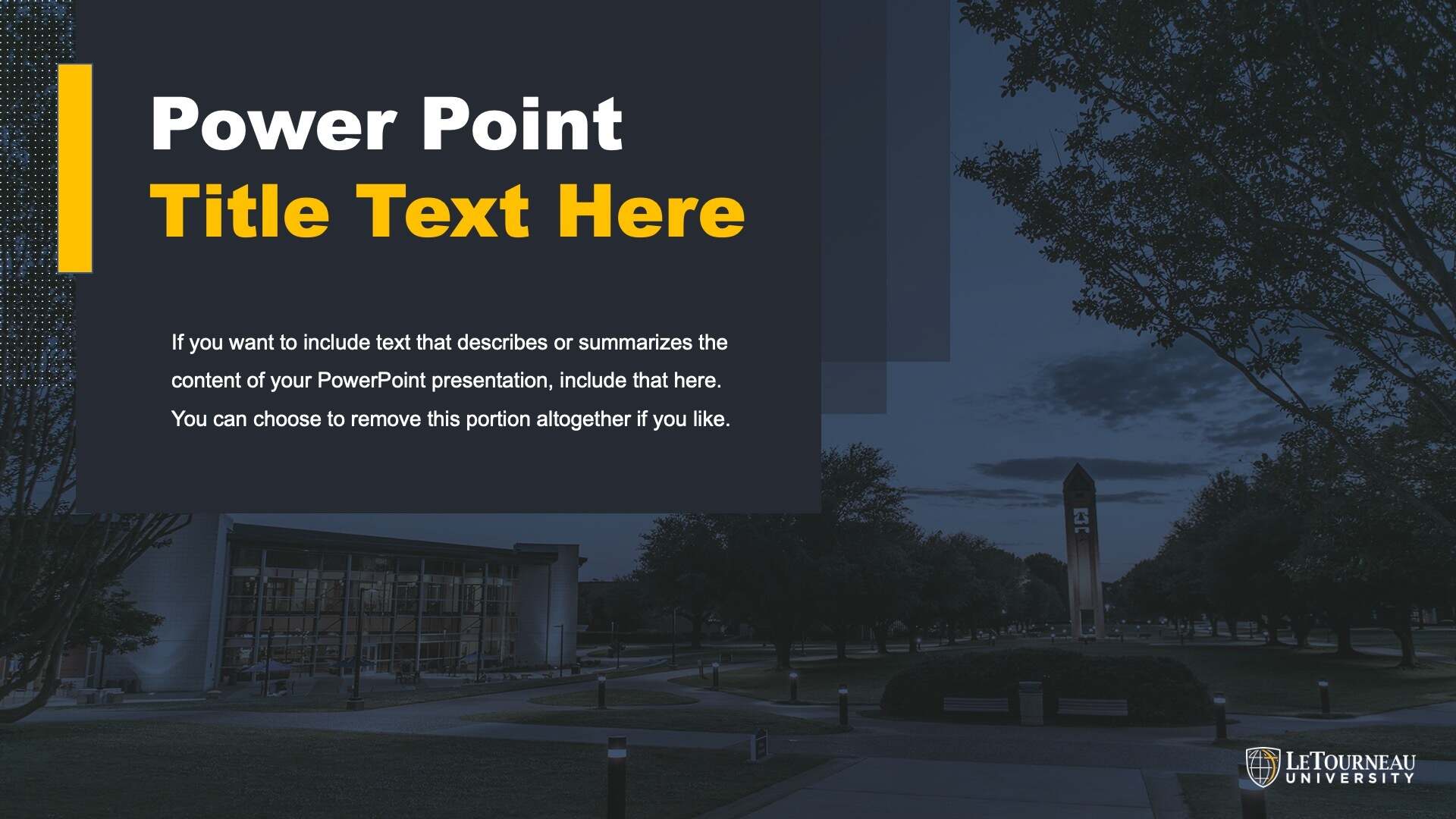 PowerPoint Template 1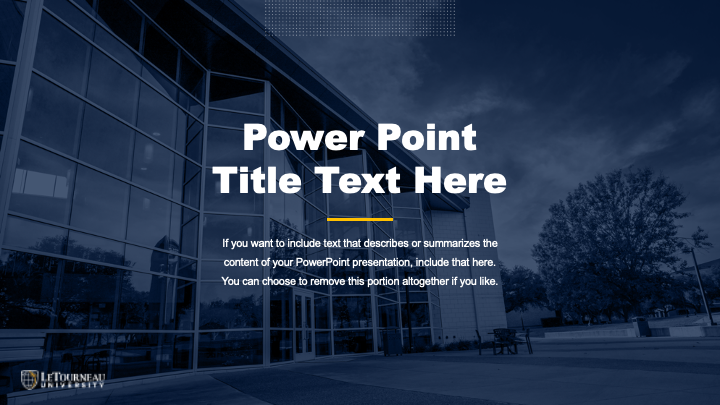 PowerPoint Template 2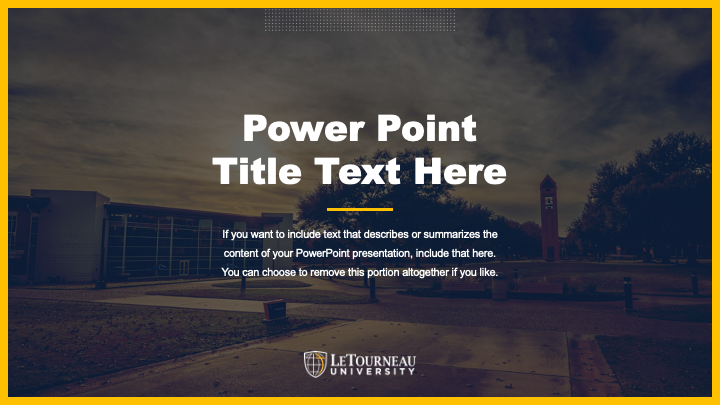 PowerPoint Template 3
Spruce up your desktop at home, in the office, or in the classroom with this collection of high-resolution wallpapers.