From the Authors:
The following book grew out of a series of classroom devotionals presented at LeTourneau University, coupled with various workshop and seminar presentations and conference papers.
Volume One deals with foundations:  faith, truth, vocation, science, mathematics.
Volume Two will deal with applications: ethics, technology, workplace, and missions.
It is the sincere hope of the authors that this book will strengthen your walk with Jesus and help you to connect your faith with your vocation.
Dr. Paul R. Leiffer
Dr. William Graff
In the Book
This book is a compilation of classroom devotionals, position papers, conference papers, and presentations to faculty.
The following chapters expand on the ideas introduced in Chapter 1-
VOLUME I: FOUNDATIONS

How do we define engineering? (Ch.2)
What, actually, is faith? (Ch. 3)
What is the nature of Christian truth and Christian living? (Ch.4, 5)
What is the place of worldview in our thinking? (Ch.6)
What is the evidence for Christian truth? (Ch.7)
How do we approach the idea of work and vocation? (Ch.8)
How does engineering relate to God? (Ch.9, 10)
What is the legitimate place of science? (Ch.11, 12)
What do we make of mathematics? (Ch.13)

VOLUME II: APPLICATIONS

What is the place of design? (Ch. 14)
How do we handle engineering ethics? (Ch. 15)
What are the ethical issues involved with poverty, warfare, and the environment? (Ch. 16, 17, 18)
What about technology and its impact on society? (Ch. 19, 20, 21, 22)
How do we impact the workplace? (Ch. 23)
How do we think about engineering education? (Ch. 24)
How do engineers fit with world missions and international development? (Ch. 25, 26)
Volume I: Foundations is available for download via the link below. Volume II: Applications will be available Summer 2023.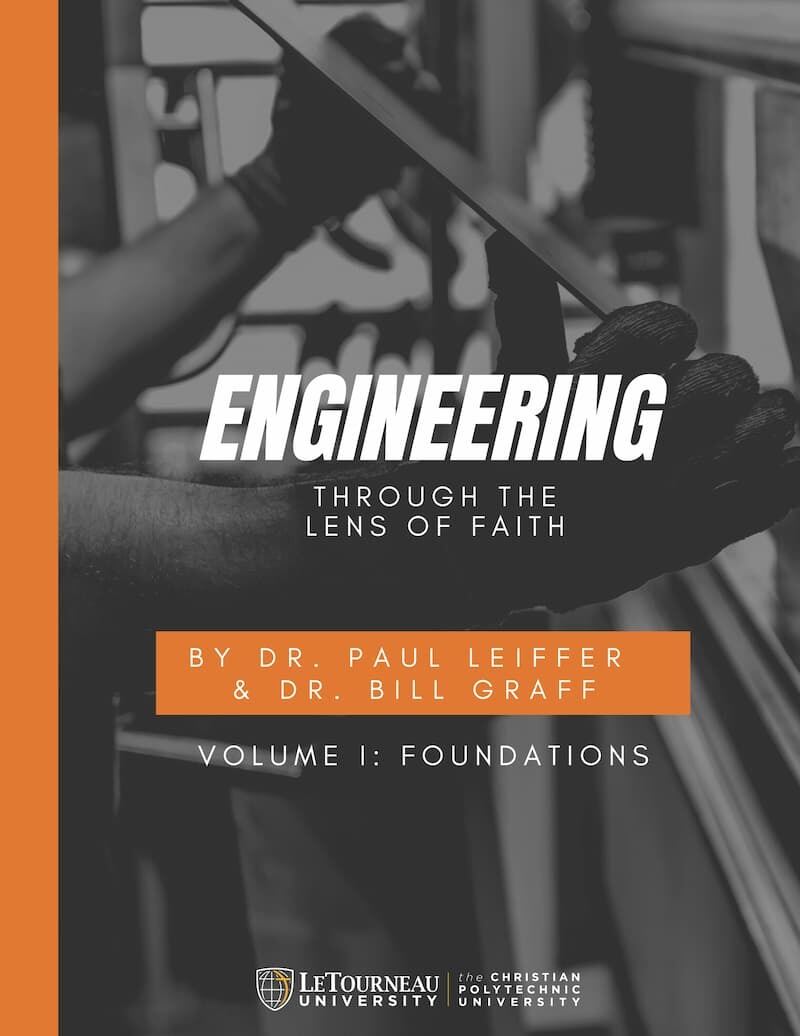 Supplemental Materials:
VOLUME II AVAILABLE SUMMER 2023.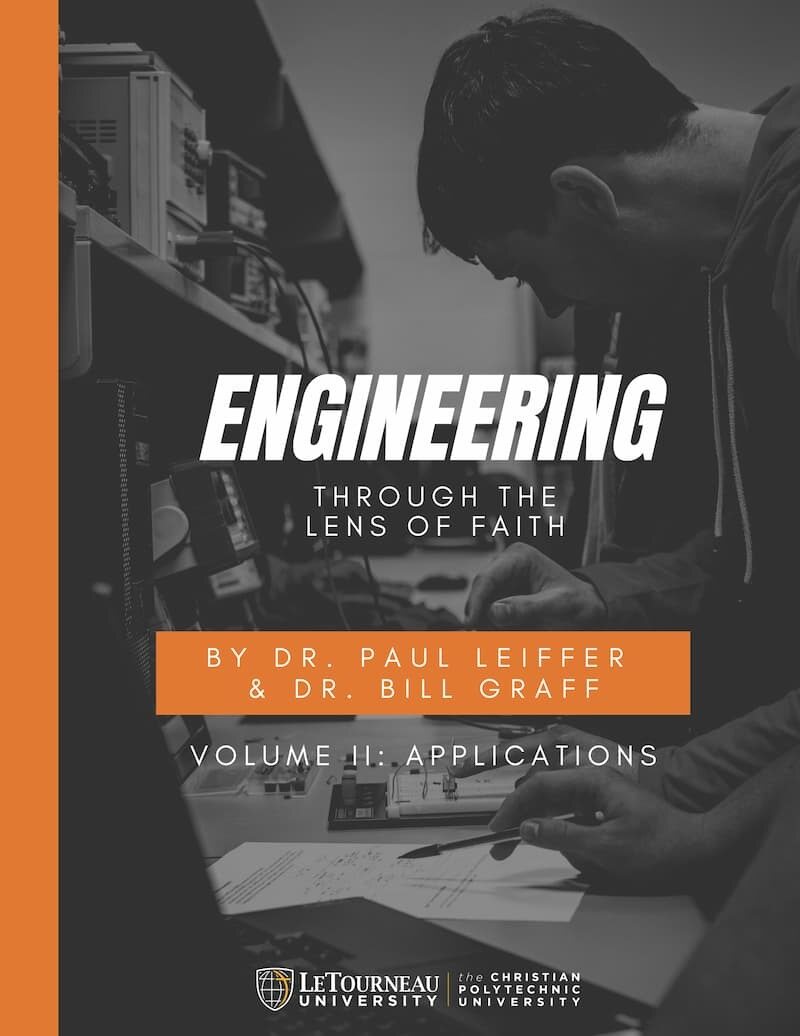 Sign-Up to be notified when volume II is available: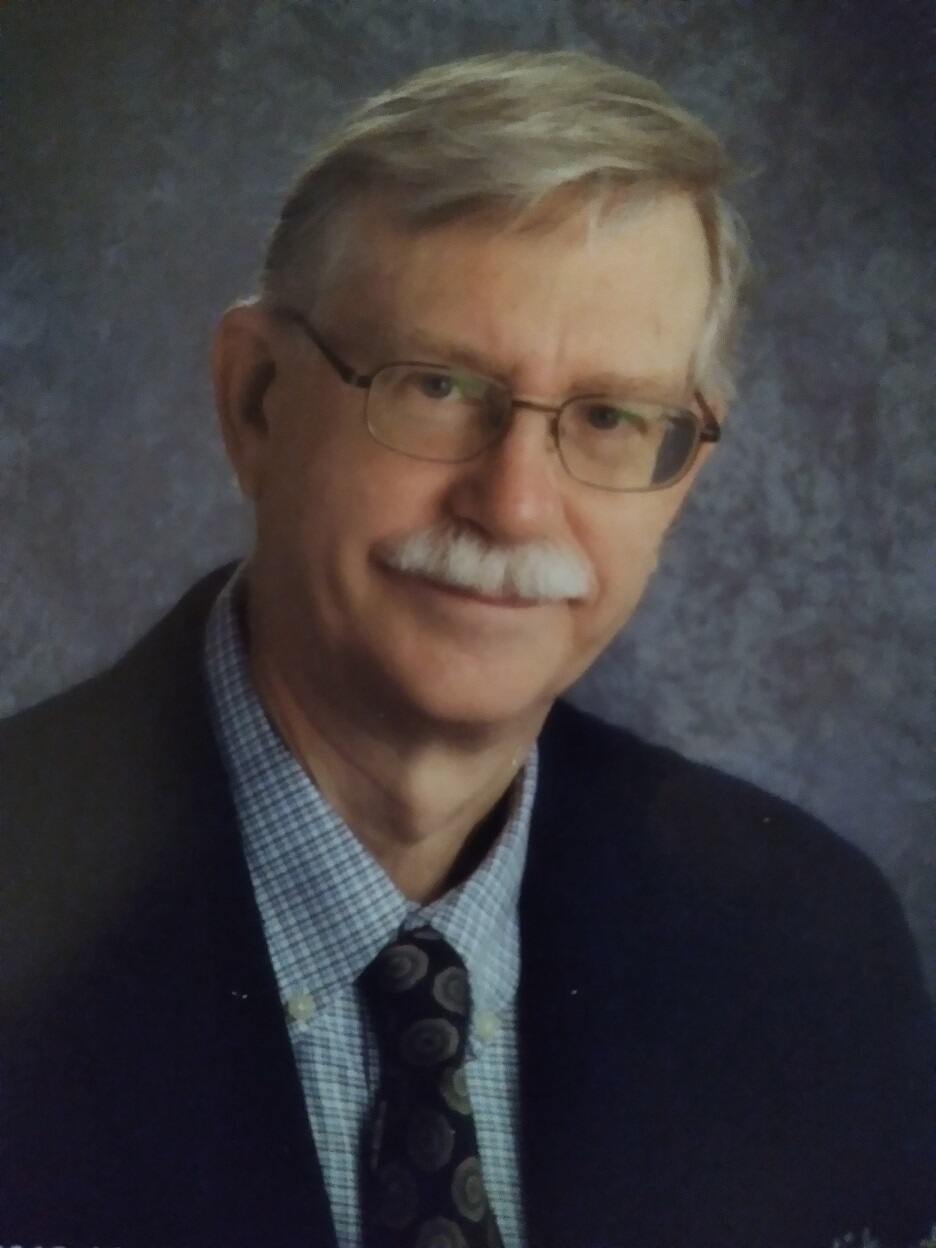 Dr. Paul Leiffer
Dr. Paul Leiffer received his B.S. in electrical engineering from the State University of New York at Buffalo and his M.S. and Ph.D. degrees in biomedical engineering from Drexel University. He is a professor in the School of Engineering and Engineering Technology at LeTourneau University, where he has taught since 1979. He was co-developer of the program in BioMedical Engineering. Prior to joining the faculty at LeTourneau, he was involved in cardiac cell research at the University of Kansas Medical Center. His professional interests include bioinstrumentation, digital signal processing, and engineering ethics.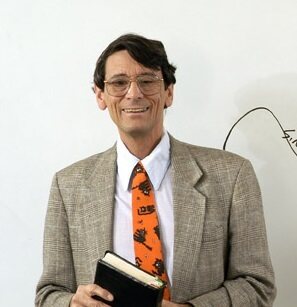 Dr. Bill Graff
Dr. Bill Graff received his B.S., M.S., and Ph.D. degrees in Electrical Engineering from Purdue University. He taught Electrical Engineering at LeTourneau University from 1975 to 2018. He has authored and co-authored many publications involving engineering and education. While teaching at LETU, he sponsored the annual Rube Goldberg Competition for inventions demonstrating ingenuity and creativity. His professional interests have included circuit theory, electromagnetic fields, engineering education, and engineering ethics.