ConnectNOW E-Newsletter
Class Notes
Events
NOW Magazine
Current E-Newsletter:
Prior E-Newsletters:
In each issue of the NOW alumni magazine, our team collects and shares Class Notes. These notes include new jobs, marriages, new children, unique recognitions and more. Please share your Class Notes with us on the update your information page, or by emailing Gail Ritchey at gailritchey@letu.edu directly. We love photos!

Upcoming Events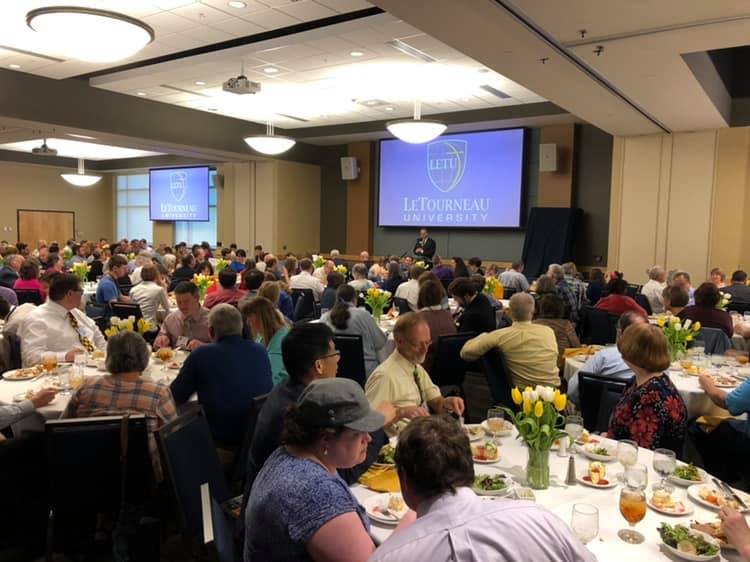 Homecoming & Family Weekend
April 14-18, 2021
Join us in a celebration of 75 years of God's faithfulness to LeTourneau University at the 2021 Homecoming & Family Weekend.  Click below to sign-up for updates, early bird tickets for events, and more.
---
Recent Events
Alumni & Friends Dinner-October 15, 2019 5:30-8:00 PM
Glenda's Café
4400 Moulton Street A
Greenville, TX 75401


---
Alumni & Friends Dinner-October 24, 2019, 6:00 PM
Shady Maple Smorgasbord
129 Toddy Dr.
East Earl, PA 17519


---
Alumni Dinner at Fabtech 2019-November 12, 2019, 6:30 PM
Maggiano's Little Italy
516 N. Clark St.
Chicago, IL  60654


CURRENT ISSUE: Spring 2020