Events
ConnectNOW E-Newsletter
NOW Magazine
Class Notes
---
What do the button colors used below mean?
 Register/Purchase Tickets Get More Info
---

EAA AirVenture OshKosh 2021
July 26-Aug 1, 2021 | Oshkosh, Wisconsin
Stop by the LeTourneau University booth at this year's EAA AirVenture in Oshkosh, WI.  Catch up with several of our faculty members, who are also alumni (Bruce Chase, '92; David Tesser, '95), as well as a number of our students.  Check out two of our Aviation program's planes and grab one of our commemorative 75th stickers while you're there!
Learn more about EAA AirVenture
Alumni Family Cookout at The Green
Sat, July 31, 2021, 10:30am-2:00pm | The Pavilion at The Green | Longview, TX
Join us for a cookout at the Green park for the entire family! Our team will be providing hotdogs, chips, and drinks as you and fellow alumni have a chance to connect while kids play around the park. (Reservation required.)
global leadership summit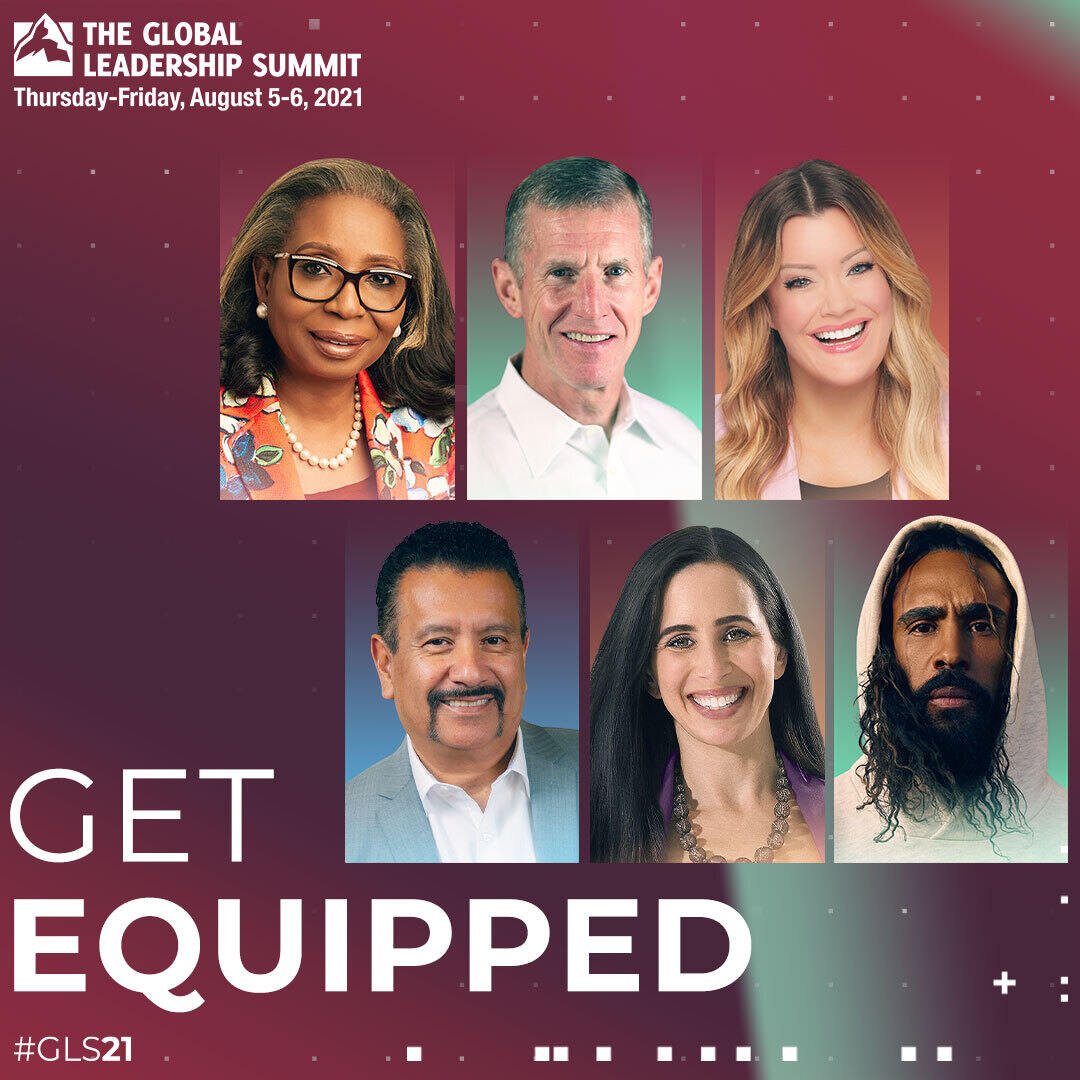 August 5-6, 2021 | Longview, TX & Online
For over 20 years, the Global Leadership Summit has been challenging and encouraging leaders around the world with actionable content from some of the best leaders in business, industry, and the church.  LeTourneau University serves as a local host site for the conference livestream.  We're glad to be able to offer our students, staff, faculty, and alumni a special discounted rate ($119/person vs the regular price of $189/person). Alumni are invited to join us in-person on the LeTourneau University campus or they can join online from anywhere in the world. Contact our Alumni Office for the conference discount code (alumni@letu.edu | 903-233-3831).
chapel: convocation (livestream/in-person)
August 16, 2021, 10:35am | LeTourneau's Main Campus & Online
Join us for this first chapel of the academic year, full of pomp & circumstance and a special address from President Steven Mason. Guests are welcome to attend in person in the Belcher Center or view online via livestream at the link below.
Texas rangers vs houston astros ballgame (LETU 75th Event)
August 27, 2021, 7:05pm | Globe Life Field, Arlington, TX
Join us for a night at Globe Life Field as the Texas Rangers take on the Houston Astros.  Whether you're a Rangers or Astros fan, we're all part of LETU community! So come cheer on your favorite team and enjoy an evening at the ballpark!
FABTECh 2021
Sep 13-16, 2021 | McCormick Place | Chicago, IL
JStop by the LeTourneau University booth at this year's Fabtech Expo in Chicago to visit with Dr. Richard Baumer, the Omer Blodgett Chair of Welding/Materials Joining, and connect with fellow alumni, faculty, and students.  Special Invitation for Welding/Materials Joining alumni: look for an announcement for a special meet-up in the upcoming Welding newsletter from Dr. Baumer.

Homecoming & Family Weekend 2021
September 15-18, 2021 | Longview, TX & Online
Join us in a celebration of 75 years of God's faithfulness to LeTourneau University at the 2021 Homecoming & Family Weekend.  Click below to sign-up for updates, early bird tickets for events, and more.
career fair
September 29, 2021 | LeTourneau University | Longview, TX
The annual career fair hosts companies and representatives from across the country on-campus for students to meet, learn about employment opportunities, submit resumes, etc.  Alumni are invited to have their companies represented at the fair (click below to register your company). Alumni are also invited to attend the Career Fair, meet employers, submit resumes, etc. (Contact Career Services for more information - CareerServices@letu.edu).  In addition, there are a number of volunteer needs related to the Career Fair (please contact the Alumni Office to volunteer - alumni@letu.edu).
LETU AThLETICS GOLF CLASSIC, Sponsored by encore multimedia
Monday, October 18th | Pinecrest Country Club | Longview, TX
Hit the golf course alongside friends, colleagues, and community leaders for this annual golf outing to support LETU Athletics.  There are lots of opportunities to be involved, from serving as an event sponsor (click below to find out more about sponsorship opportunities) to playing on one of the up to 32 teams that day. Join us for a great day at of golfing and supporting LETU Athletics!
SAVE THE DATE: Presidential Inauguration
Nov 5-6, 2021 | LeTourneau University | Longview, TX
Join us for the Presidential Inauguration of Dr. Steven D. Mason, LeTourneau University's 7th president.  As part of the festivities, plan to join us for a special alumni luncheon on Saturday, November 6th with Dr. and Mrs. Mason and their family. More info to come.
---
Recent Events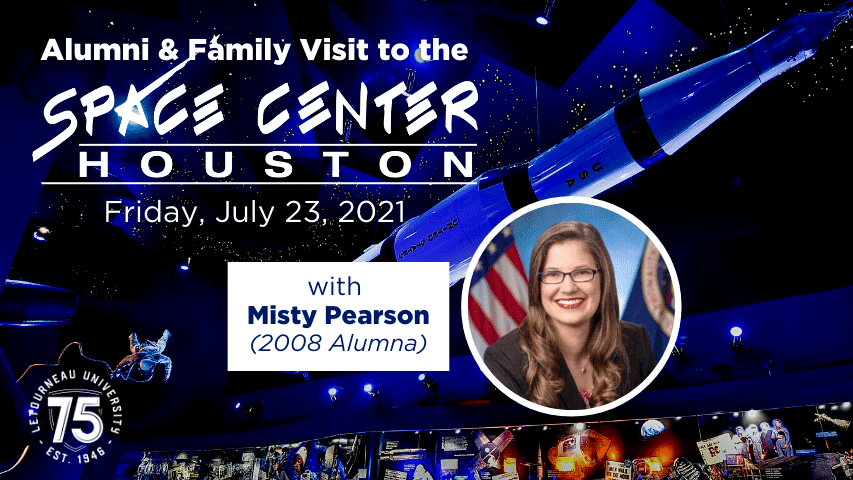 Houston Space Center Visit
Fri, July 23, 2021 | Tickets: $7.50 | Houston, TX
Join us for a special 75th Anniversary event at the Houston Space Center where we'll meet with 2008 LETU alumna Misty Pearson, the Manager of the Mockup Space Vehicle Facility at NASA's Johnson Space Center. After our time together, enjoy visiting the exhibits, taking the tram tour, and spending time at the Houston Space Center. (50% of each group ticket is covered by the Alumni Relations Office.)
Alumni Meet-up at Silver Grizzly
Thur, July 15, 2021, 5:30pm-7:30pm | Longview, TX
Join us for this come-and-go meetup with other local LETU Alumni at Silver Grizzly Espresso.  This is a great opportunity to get to know other alumni in the area, provide input to our Alumni Relations Team for future events and opportunities, and enjoy a great (non-alcoholic) drink on us! (No reservation required.)
Texas Rangers Game
Thur, June 27, 2021 | Tickets: $7.50 | Arlington, TX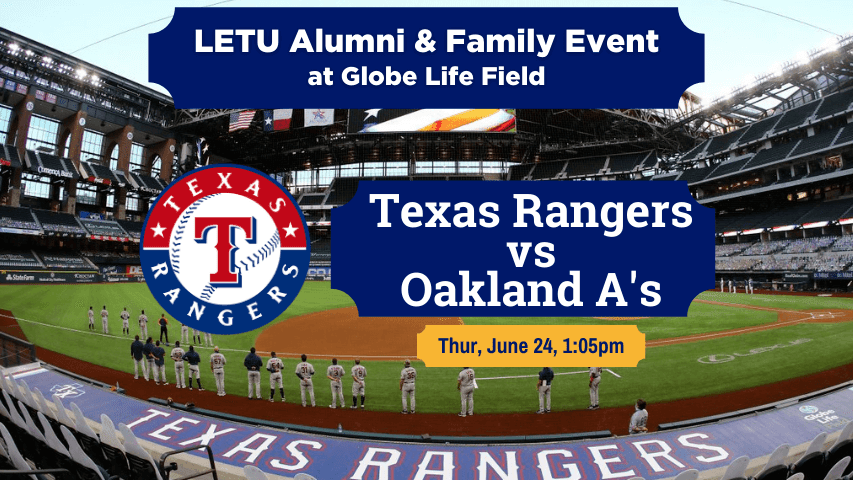 Join us for an afternoon with the Texas Rangers as they take on the Oakland Athletic's at Globe Life Field.  (50% of the group ticket is paid for by the Alumni Relations Office.)
Alumni & Friends Dinner-October 15, 2019 5:30-8:00 PM
Glenda's Café
4400 Moulton Street A
Greenville, TX 75401


---
Alumni & Friends Dinner-October 24, 2019, 6:00 PM
Shady Maple Smorgasbord
129 Toddy Dr.
East Earl, PA 17519


---
Alumni Dinner at Fabtech 2019-November 12, 2019, 6:30 PM
Maggiano's Little Italy
516 N. Clark St.
Chicago, IL  60654


Current E-Newsletter:
Prior E-Newsletters:
CURRENT ISSUE: Spring 2021
View previous issues of LeTourneau's NOW Magazine by clicking here.
In each issue of the NOW alumni magazine, our team collects and shares Class Notes. These notes include new jobs, marriages, new children, unique recognitions and more. Please share your Class Notes with us on the update your information page, or by emailing Gail Ritchey at gailritchey@letu.edu directly. We love photos!