By Janet Ragland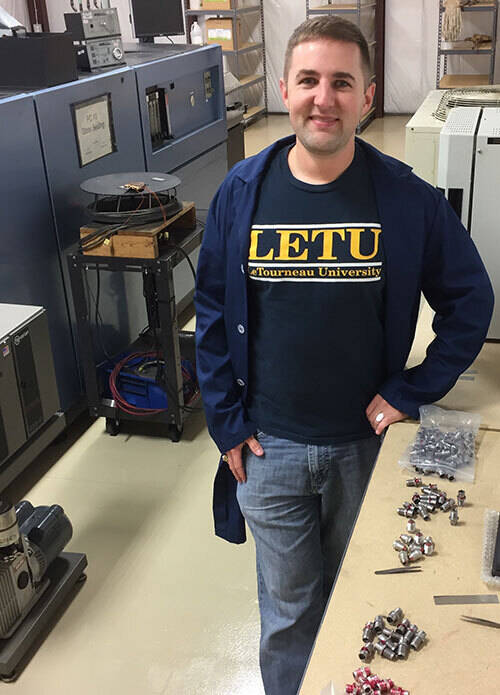 Walking across the stage in his cap and gown in December 2008, Nathaniel Horton was among the first year to graduate in the S. E. Belcher Jr. Chapel and Performance Center. 
The East Tennessee native earned his bachelor's degree in Materials Joining Engineering, a foundational building block for his subsequent master's degree in 2011 and his Ph.D. in 2014, both in Materials Science and Engineering at Clemson University.  
Horton is founder and president of a company, Seal Hermetics, L.L.C., which builds missile components such as detonators initiators and squib hardware for the Department of Defense and others.  Horton is one of only a handful of subject matter experts worldwide in the field of glass-to-metal joining, the subject of his doctoral dissertation.
"For five years I learned everything I could about one piece of technology, then improved on that design," Horton said. "At the end of my scholastic studies, I held something tangible in my hand. I had optimized the design of a missile initiator. I took something the size of your thumb and made it smaller than a pencil eraser."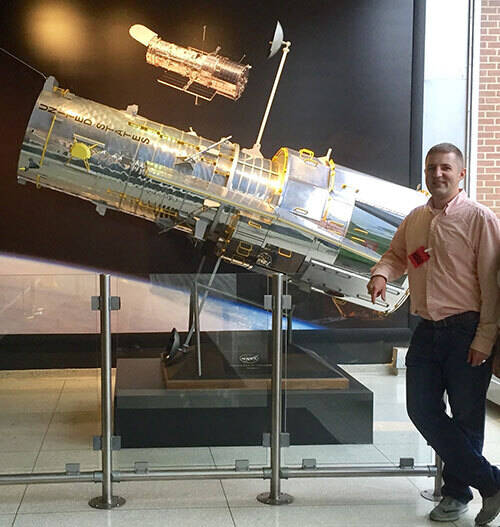 Through Seal Hermetics, Horton consults with entities ranging from the National Nuclear Security Administration, NASA, and Naval Surface Warfare. 
"Glass-to-Metal Seal technology exists from the Curiosity Rover on Mars to unmanned underwater vehicles (UUVs) to even biomedical cochlear implants and anything in between requiring hermetic electrical feedthrough to a metal housing," Horton said.
Horton credits his undergraduate studies at LeTourneau University for preparing him for graduate school at Clemson, a notable public school where his graduate advisor, Dr. Eric Skaar, became impressed with his work ethic before agreeing to oversee his master's education. 
"Nathaniel is goal oriented and a self-starter," Skaar said. "He is a deep thinker who is not afraid to try novel approaches to research or other endeavors." Skaar added that the research Horton did as a graduate student at Clemson was cutting edge.  Horton's dissertation has been downloaded more than 700 times from all around the world and by major organizations like Space X, Raytheon, Northrup Grumman, Honeywell, Lockheed Martin, Boeing, General Electric, Mitsubishi, the National Nuclear Security Administration and Sandia National Lab.
Skaar introduced Horton to his co-advisor on Horton's Ph.D. work—Dr. Dan Kramer at the University of Dayton Research Institute (UDRI) in Dayton, Ohio.   
"Even during our first meeting, I became very aware that he was a dedicated, thoughtful, and intelligent person with whom it would be a pleasure to work with as he performed his Ph.D. endeavors," Kramer said.   
Since completing his doctorate in 2014, Horton felt called to give back to his country through military service. After completing officer training school, Horton is now one of two traditional civil engineering officers in the 175th Prime BEEF civil engineer squadron in the U.S. Air Force, Maryland Air National Guard. His service requires several weeks a year and designated days per month travel.
"God had provided me an extraordinary opportunity to advance my technological education, an education that could not be had in any other country," Horton said.  "I felt a duty to return some of those skills to our nation."
Horton said one of the most important lessons he gained at LeTourneau was a confidence professing his faith.
 "Before, I had no comfort saying I was a Christian engineer," he said. "LETU taught me I could be more than a worshiping Christian on Sundays, and a reserved Christian during the week."  
Horton and his wife, Kristen, live at Robins Air Force Base in Georgia, where Kristen is a captain in the U.S. Air Force and works as an electrical engineer in the sustainment of the F-15 fighter jet. They met while she was earning her undergraduate in electrical engineering. She later earned a master's degree in electrical engineering from the Air Force Institute of Technology.  They were married in June 2012.  Her first Air Force duty station was at Wright-Patterson AFB in Dayton, Ohio, where Horton worked on his Ph.D. studies under the tutelage of Dr. Kramer at nearby UDRI. 
 Horton says his life's story was built on a strong foundation at LeTourneau University.
"I remember when I first came to LeTourneau from a rural Appalachian school," he said. "It was my first time to cross the Mississippi River. I wasn't sure of my intellectual ability, and I had a funny accent, but LeTourneau transformed my life. It became a part of me forever."