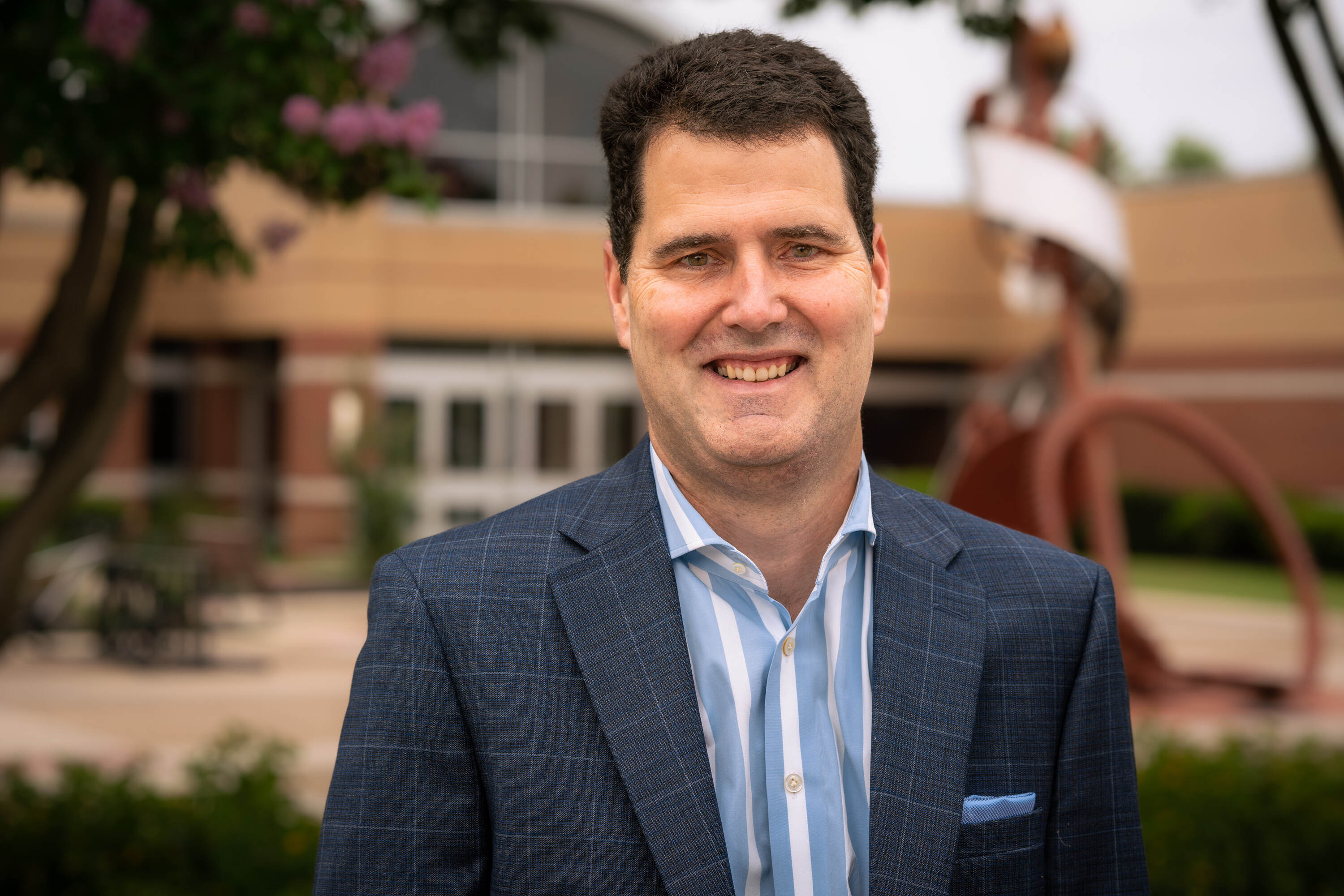 Michael McGinnis, Ph.D
Dean, School of Engineering and Engineering
"Dr. Michael McGinnis joins the School of Engineering and Engineering Technology this July. Dr. McGinnis holds B.S. and M.S. degrees in Civil Engineering from the University of Connecticut and a Ph.D. in Civil Engineering from Lehigh University. He is an accomplished teacher—earning many recognitions for outstanding work in the classroom—and a successful researcher with numerous publications and grants. He has served at the University of Texas at Tyler since 2007 in a variety of roles, including Assistant, Associate, and full Professor; Associate Dean; Interim Dean; and most recently, Department Chair of Civil Engineering. He connects well with students and colleagues, is a committed Christian with an active faith, is passionate
about our mission, and is a proven leader."
—Ben Caldwell, Ph.D., Provost and Vice President for Academic Affairs
Here, Dr. McGinnis explores his own model of engineering education, in his own words:
"I have strongly championed a 'T-shaped' model for engineering education during my career. In this model, the top portion of the capital 'T' represents the 'softer' skills of the engineer, which perhaps might be better
described as the professionalism skills. Examples include communication, grit, drive, leading, following, and ethics. The stem of the 'T' represents technical skills—examples include topics such as thermodynamics, heat transfer, structural analysis, engineering mechanics, reaction kinetics, etc. In both cases, these skills tend to get at the 'how' behind what engineers need to do to accomplish their goals and objectives. 
What is so exciting about the opportunity at LeTourneau is that it allows me to reframe this metaphor to be a lower case 't.' In this, the addition of the upper portion of the stem of the 't' is used to represent God and the Christian ethos and guide for living and flourishing. I see this, then, as providing the 'why' of the mission
of the engineer. This welcomes discussion and elaboration upon why we make the design and program decisions that we make in the engineering and technology field. Answering questions such as 'Who benefits?', 'Is this what God would have us do?', and 'Is this best for human flourishing?' would provide a strong anchor that makes all of my teaching more meaningful. 
It is no accident that the 't' in this model is both cross-shaped and lowercase. The cross points us towards Jesus, and the lower case points us toward humility in our engineering decisions and process."