About
Amenities
Floor Plans
Photo Album
The Quad Houses are open to upperclassmen, graduate students, and non-traditional students and are a great fit for students seeking something calmer and quieter than a traditional residence hall atmosphere.
The Quad is a group of four buildings—Durham House, Carpenter House, Howe House, and McKinley House—located on the north side of campus between the Trinities and the Village Apartments. Of the four houses, Durham & McKinley are for men, and Carpenter & Howe are for women. Up to 12 students can live in each house. The main doors to each house are secured with keypads that give residents 24/7 access to their building with codes that are changed regularly. The Quad also has longer visitation hours than other residence halls, from noon-11:00pm daily.
Undergraduate students who live in the Quad are on the same room and board structure as those in traditional residence halls. Graduate students, however, operate under a monthly rent structure. There is also a special reduced meal plan option available to residents of the Quad.
There are two student resident assistants in the Quad, one for the male houses and one for the female houses, and the Quad may also have student spiritual life assistants.
Each Quad house has a central lobby with couches and chairs for studying or hanging out and a full kitchen and dining room area. The Quad lobbies are open from 8:00am-midnight every day. Residents can also do their laundry for free in the Trinity Laundry Room, a separate building west of Durham House. Residents of the Quad can use the parking lots right outside their house.
Rooms in the Quad are suite-style with two rooms connected through a shared bathroom, and each room is single occupancy. (Quad residents are not required to pay the normal single-occupancy fee like students in other residence halls with single rooms.)
Each room in the Quad includes:
One 

height-adjustable bed that can be lofted

One desk
One desk chair
One small bookcase
One three-drawer dresser
Two wardrobes
Bedrooms in the Quad are carpeted.
Carpenter House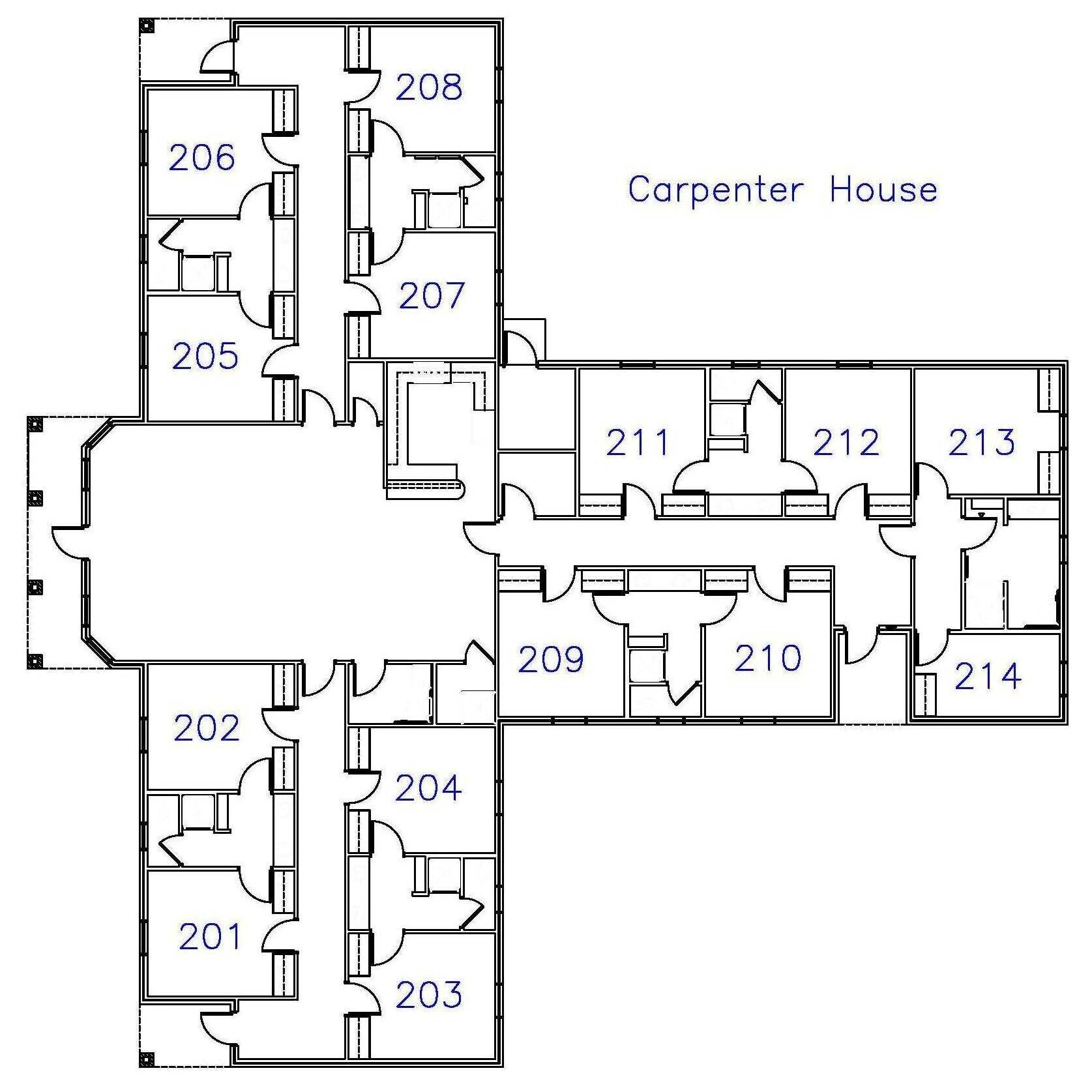 ---
Durham House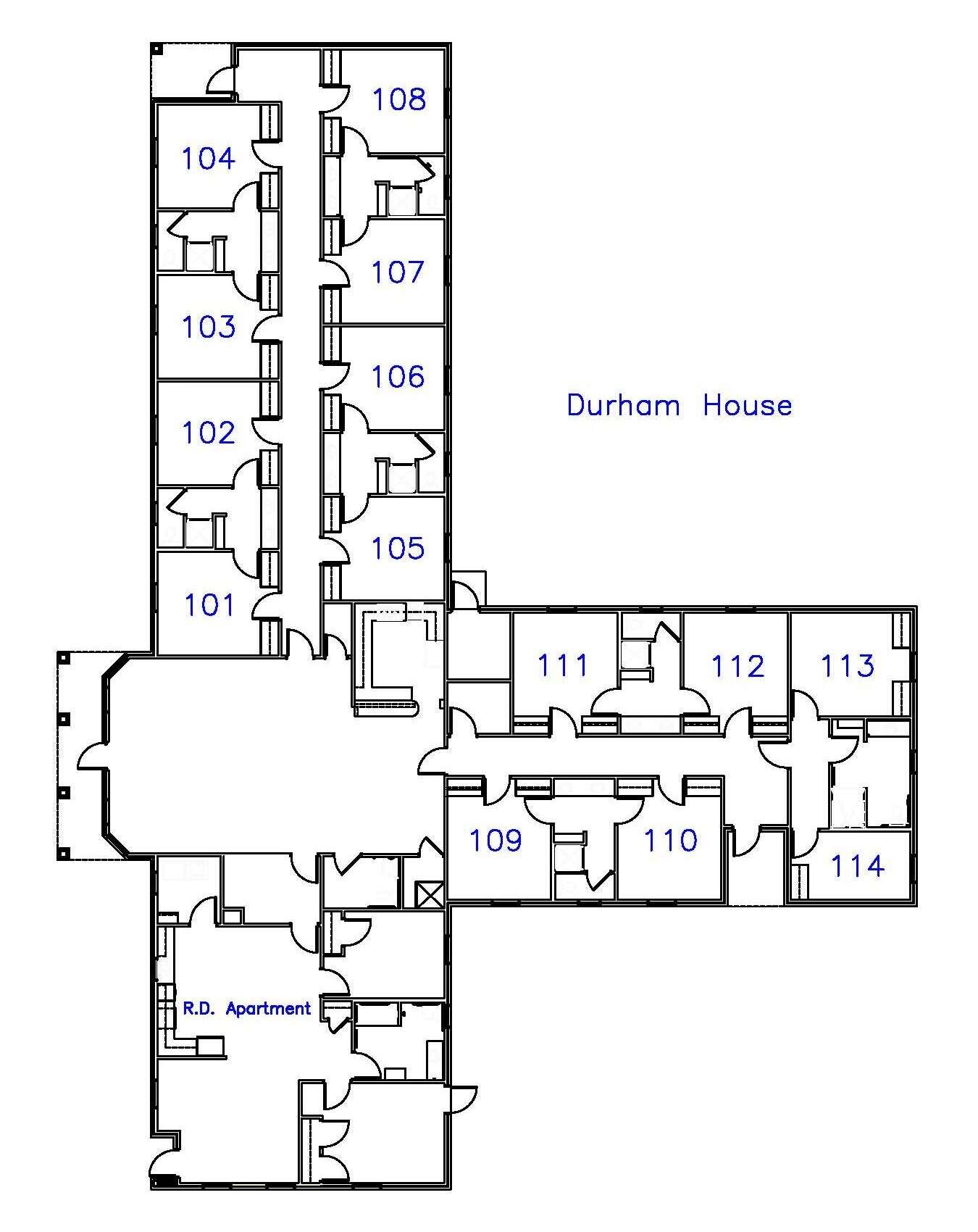 ---
Standard Quad Suite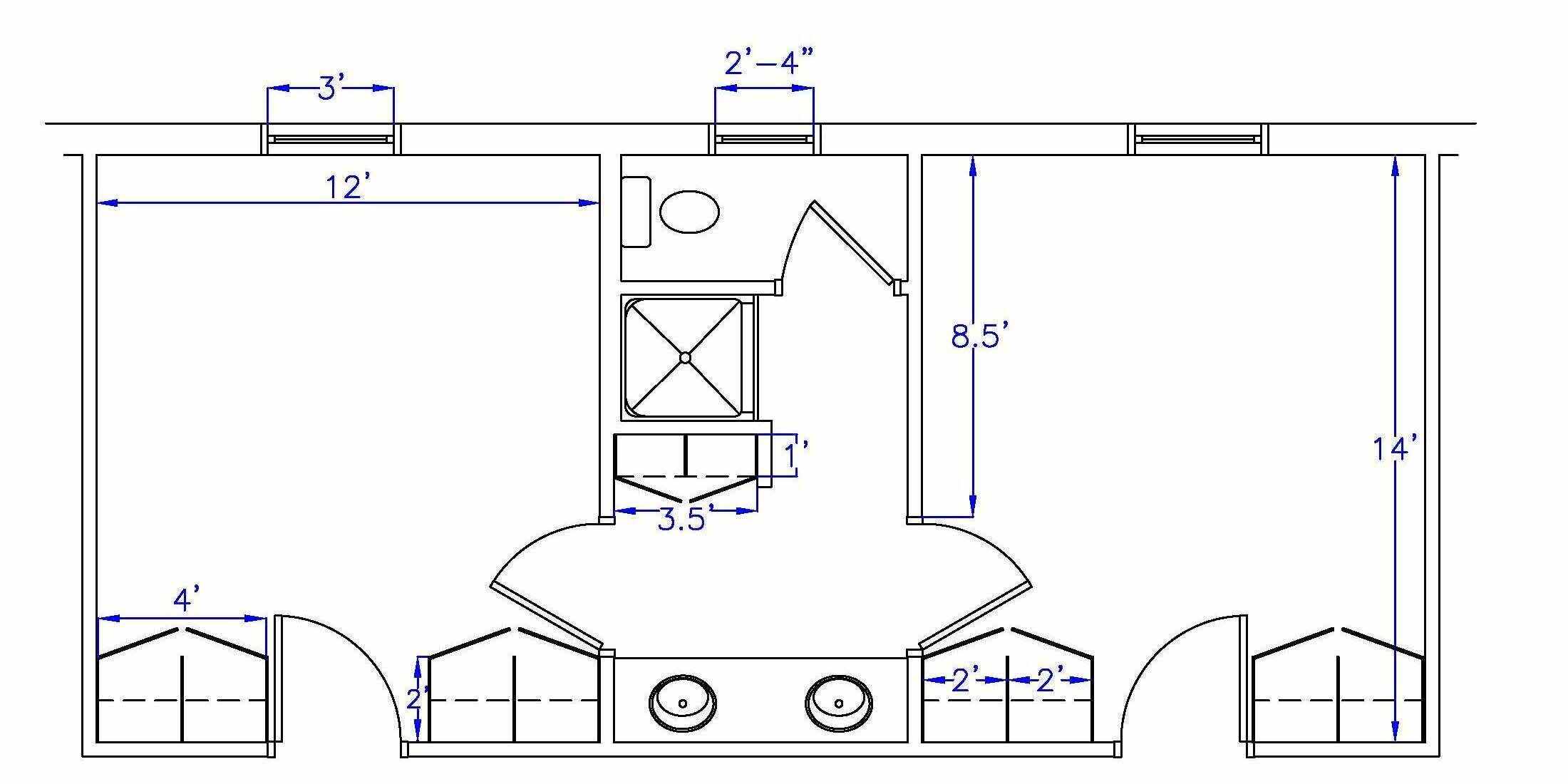 ---
End-of-Hallway Suite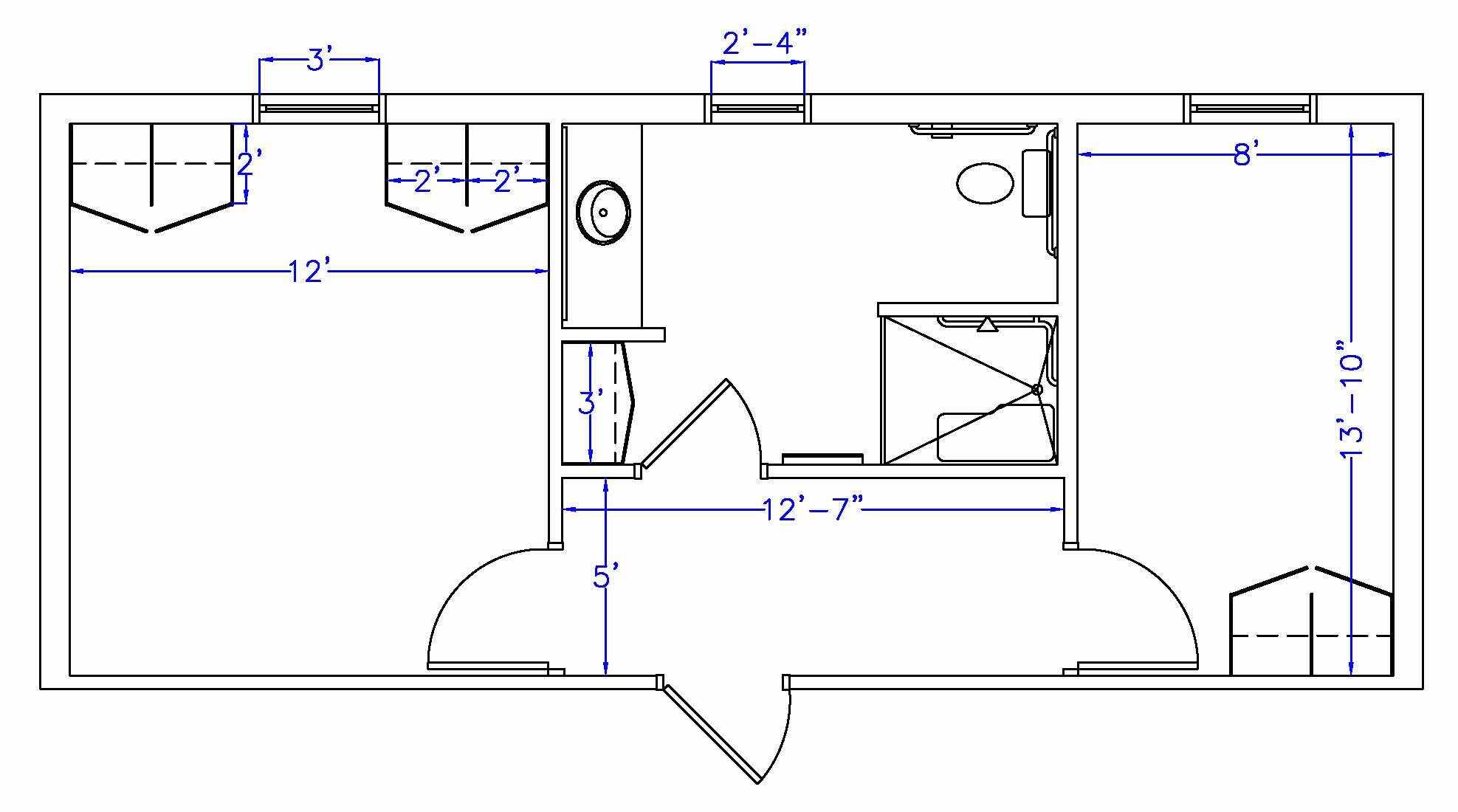 Windows are 38 inches wide by 70 inches tall, and the window sill is 16 inches from the floor.