About
Amenities
Floor Plans
Are you a graduate student and thinking about living on campus? Are you traditional undergrad and not fresh out of high school? Did you spend a couple of years working or serving in the military before deciding to come to college? Then we have a housing option designed just for you!
Our Quad houses are designated just for our "non-traditional" students in traditional programs and our graduate students. Each of the Quad Houses (Durham, Carpenter, Howe, and McKinley) are used as single occupancy rooms for our more mature students who are seeking something other than "floor life." In addition to our graduate and older incoming students, rooms are also offered to a select group of seniors from the traditional undergrad programs as space allows. Howe House is unique, as it is reserved for female nursing students.
Each room is single occupancy and comes furnished with the standard furniture (bed, desk, dresser, bookcase, and chair). Two rooms share an adjoining bathroom. A spacious central lounge and kitchen helps to build community among the residents, while providing much of the freedom that our older students are seeking. The kitchen is equipped with a full-size fridge, range, oven, and dishwasher.
Undergraduate students who live in this area are on the same room and board structure as their peers. However, graduate students operate under a monthly rent structure.
Quad rooms are 12' by 14'. The windows are 38" wide by 70" tall. The window sill is 16" from the floor.
Carpenter House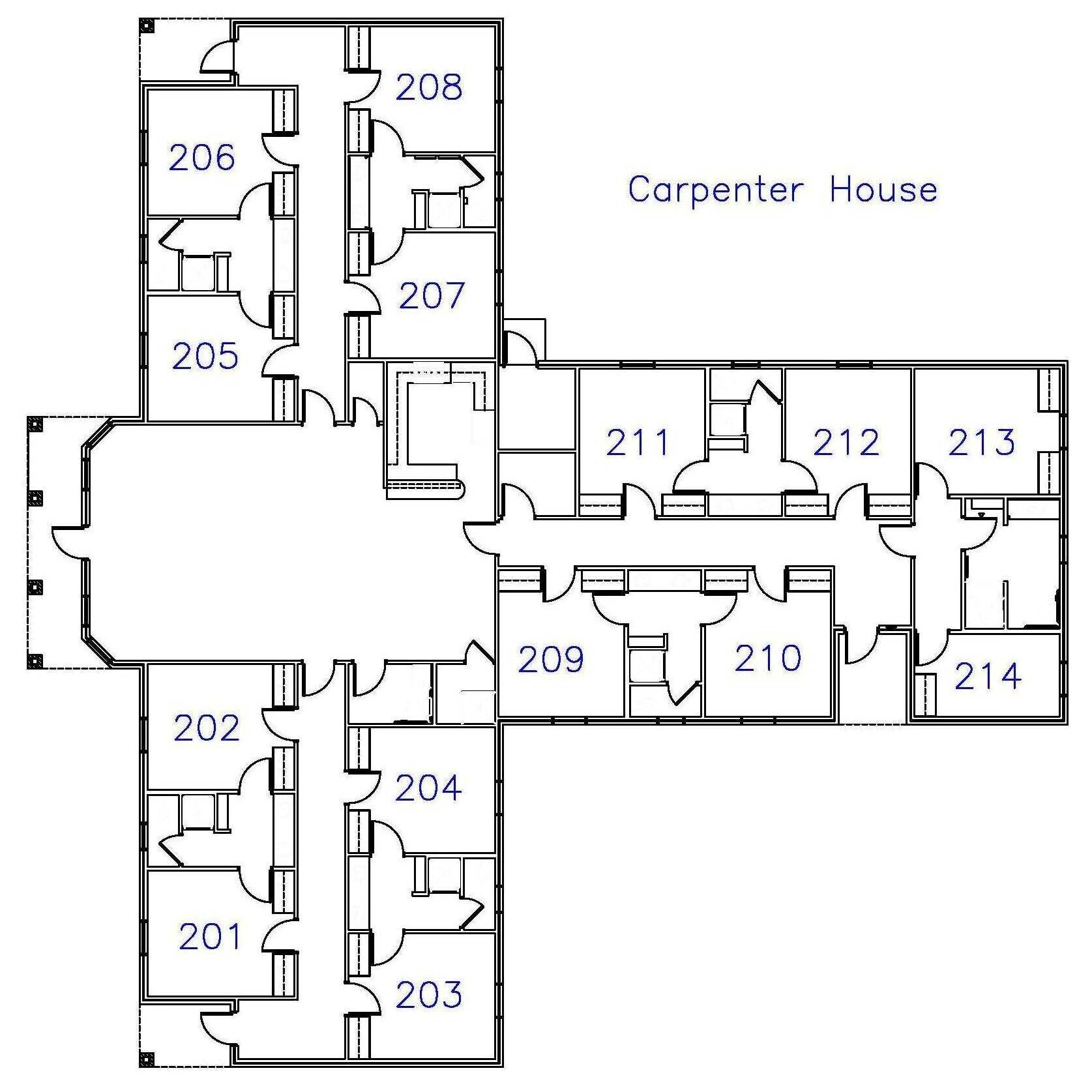 ---
Durham House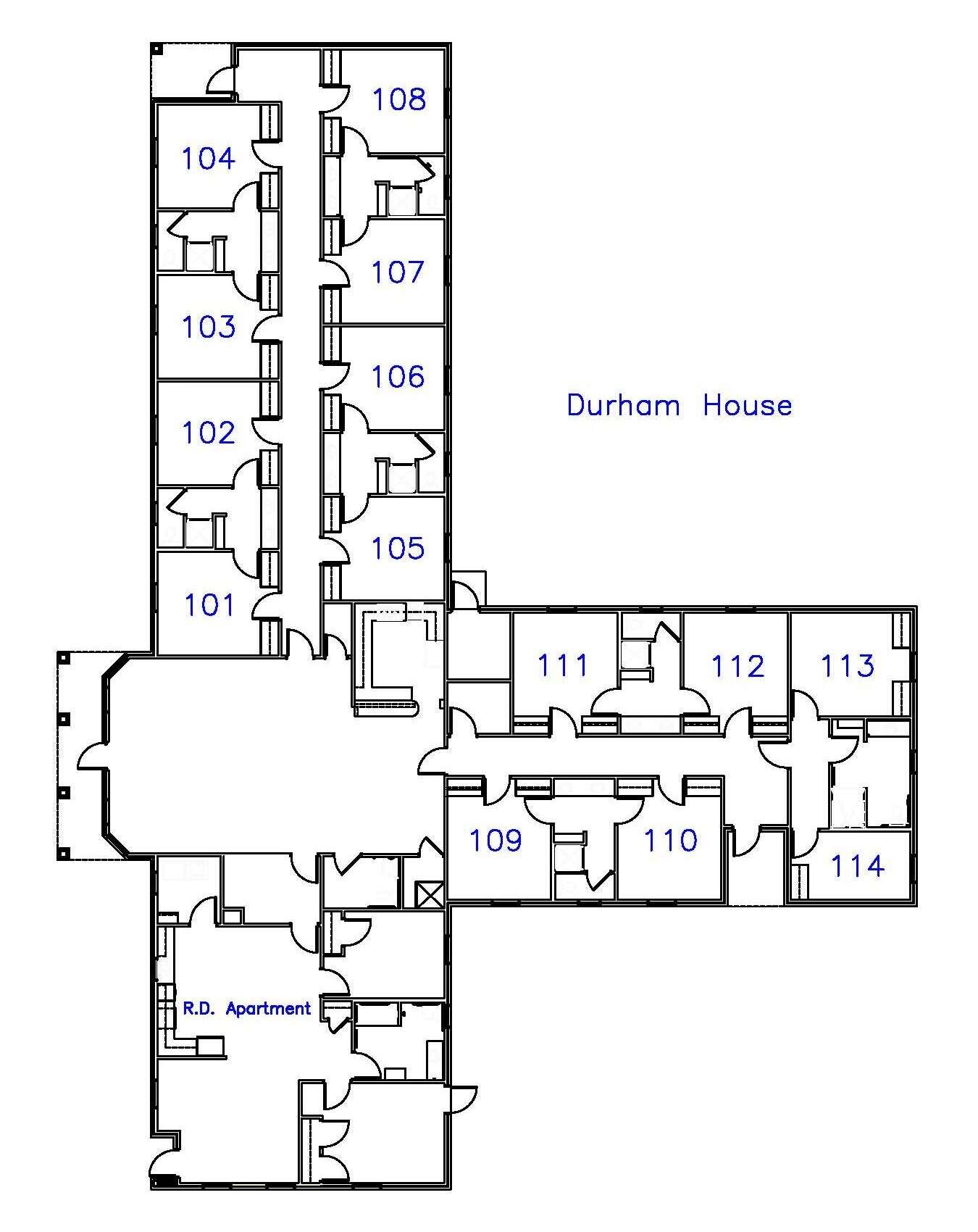 ---
Quad Suite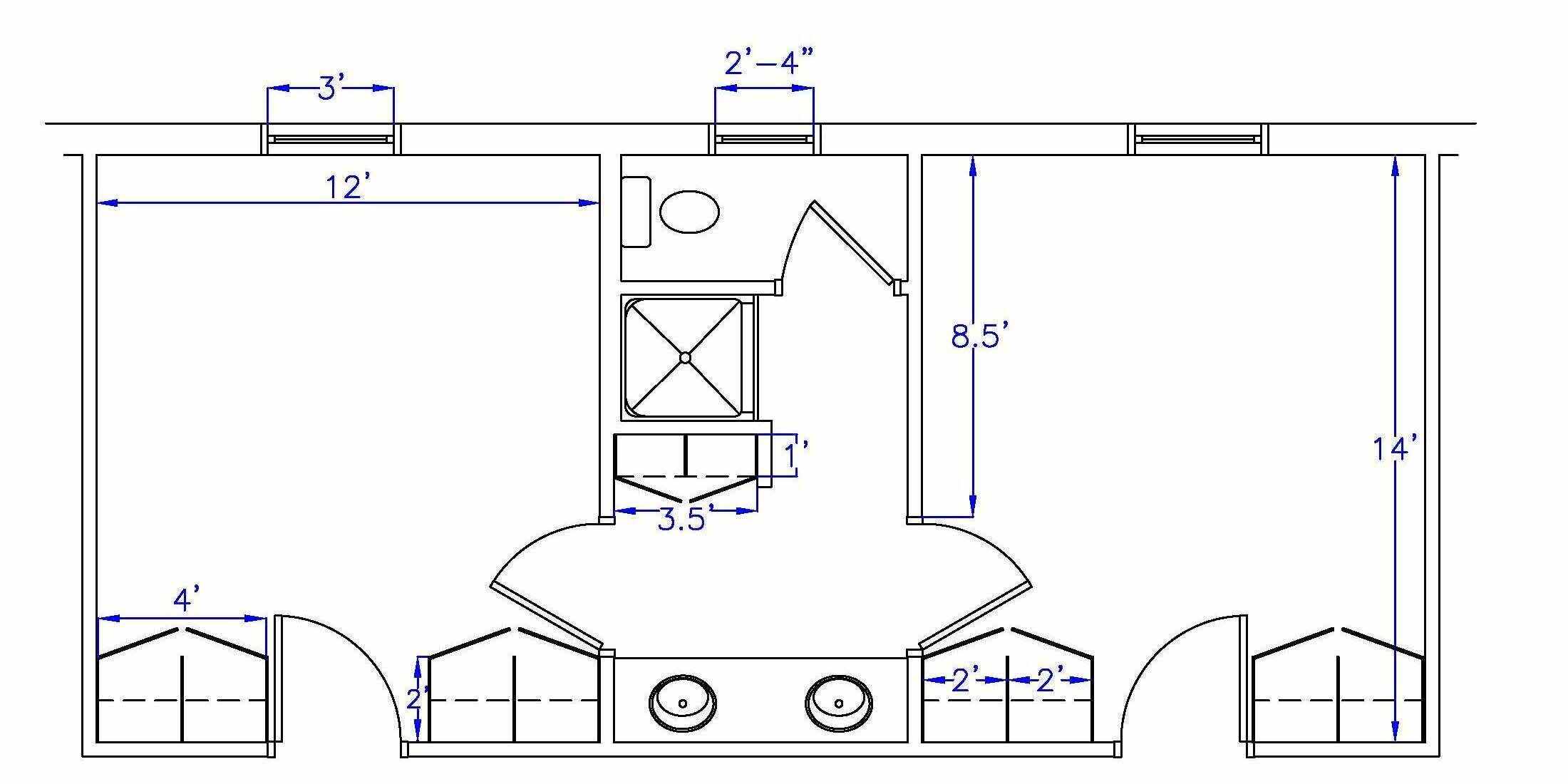 ---
Howe / Carpenter Suite