About
Amenities
Floor Plans
Photo Album
The Village Apartments, located in the northeast corner of campus next to the Quad, are a great living option for upperclassmen looking for a quieter, more independent living space than a traditional dorm. Of the apartment buildings on campus, Buildings 10-17 are for the Village Apartments while Buildings 1-9 are for Family and Married Student Housing.
The eight Village Apartment buildings are clustered in a sort of "neighborhood," and each building has four apartment units meant to house four students per unit. About half of these units are available to men and half to women, with the male apartments and female apartments grouped together on opposite sides of the "neighborhood." Opposite-gender students are welcome during visitation hours from noon-11:00pm every day. Each resident gets a key to their unit as well as a code to the Village Center, a separate building containing extra amenities shared with the residents of Family and Married Student Housing.
While students in the Village Apartments enjoy a few more freedoms over students in the residence halls, the apartments function under the same room and board structure as traditional halls. There is also a special reduced meal plan option available to apartment residents.
The Village Apartments as a whole have about four student resident assistants. Similar to the rest of campus, these RAs support their residents and organize events. However, the RAs in the Village Apartments are a little less hands-on, functioning more like hospitable neighbors who help students transition from the residence halls to a more independent living environment.
Each of the Village Apartment units are fully furnished. Within each unit, there are two bedrooms and one bathroom. Each bedroom is double occupancy and has either one walk-in closet or two reach-in closets. The shared living room of each apartment is furnished with a love seat and chairs, and the dining room has a kitchen table and chairs. The kitchen has a range, fridge, and dishwasher in addition to a pantry and tons of cabinet storage space. Each unit also has access to extra storage space in an attic. Students are welcome to supplement their unit with their own furniture, but all university furniture must remain inside of the apartment.
Each bedroom in the Village Apartments includes:
2 height-adjustable beds
2 desks
2 desk chairs
2 small book cases
2 dressers 
Depending on the layout of the apartment, many bedrooms also have a built-in desk/counter space; some of these counters have a sink. The bedrooms and living room are carpeted while the dining room, kitchen, and bathroom have linoleum floors.
There are several parking lots close to the Village Apartment buildings, making it easy to find a spot near by.
Other amenities for Village Apartment residents are located at the Village Center (southeast of the Village Apartments across from the Davis Hall parking lot). There is a playground outside, laundry room with free washers and dryers, and lounge with couches, tables, chairs, and a piano for hosting events.
Whole Apartment Building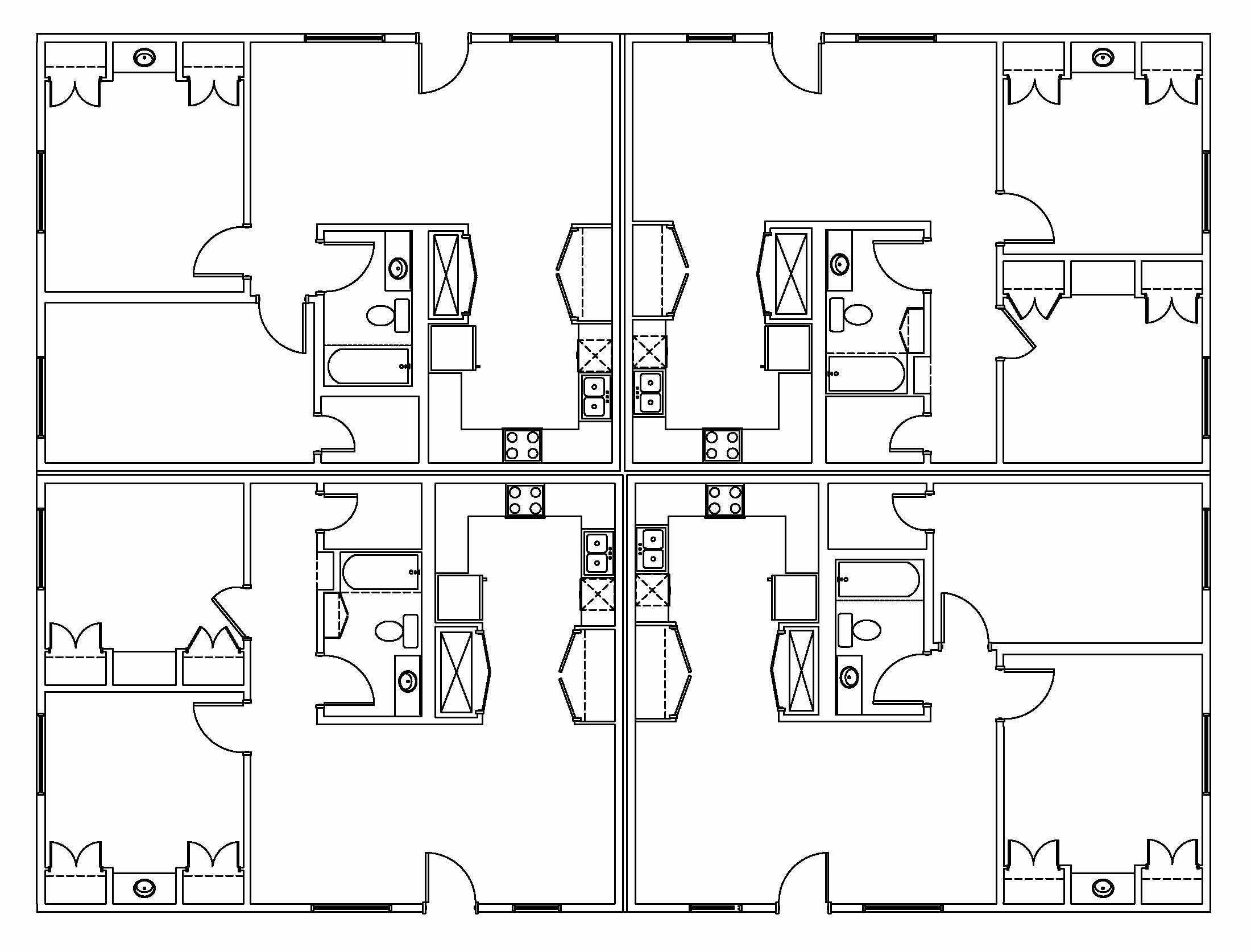 ---
Apartment Units A and C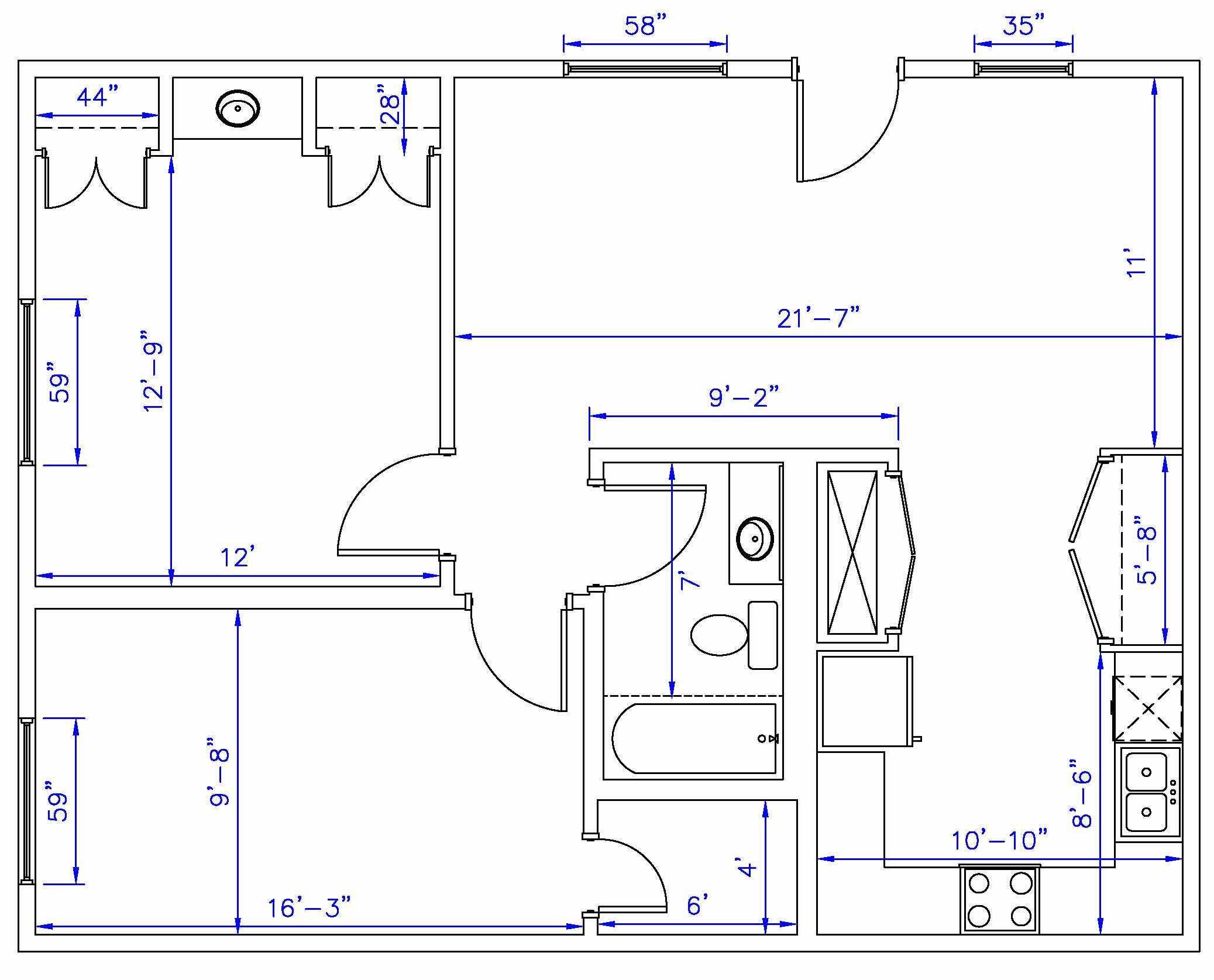 ---
Apartment Units B and D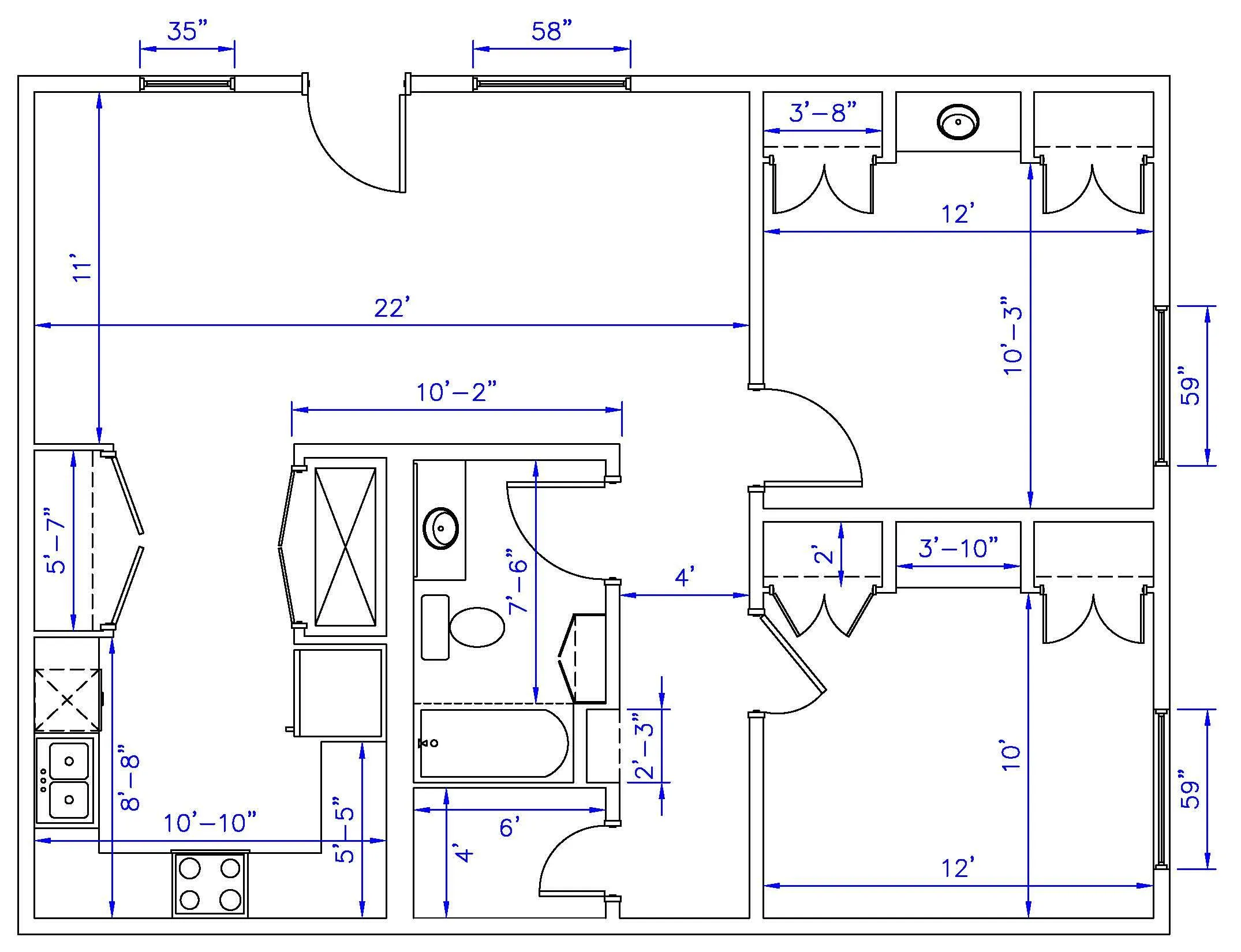 Each bedroom has one window 30 inches high, 59 inches wide, and 43 inches from the floor.