About
Amenities
Floor Plans
Gilbert Hall bears the name of Thelma Gilbert, remembered for her consistent support of LeTourneau University. Gilbert Hall opened in 1998 and replaced the infamous and dilapidated W.R.H. (Women's Residence Hall).
The layout of the suites in Gilbert Hall are different than the other suites we have on campus. Gilbert is more apartment-like, with three or four bedrooms sharing a common living room and two bathrooms. These rooms are all connected via hallways within the suite. Each floor in Gilbert houses 25-35 female students. The women of Gilbert have embraced the "brother floor" concept and enjoy strong relationships with their companion floors.
The rooms in Gilbert Hall each have:
Two height adjustable beds that can be bunked or lofted
Two desks
Two desk chairs
Two small bookcases
Two three-drawer dressers
Two closets with a hanging rod and shelf
The windows are 62 inches high, by 41 inches wide, and the bottom of the windows are 35 inches from the floor. Loft kits are available to be checked-out from the Gilbert Hall staff. Ask your RA when checking in for details.
First Floor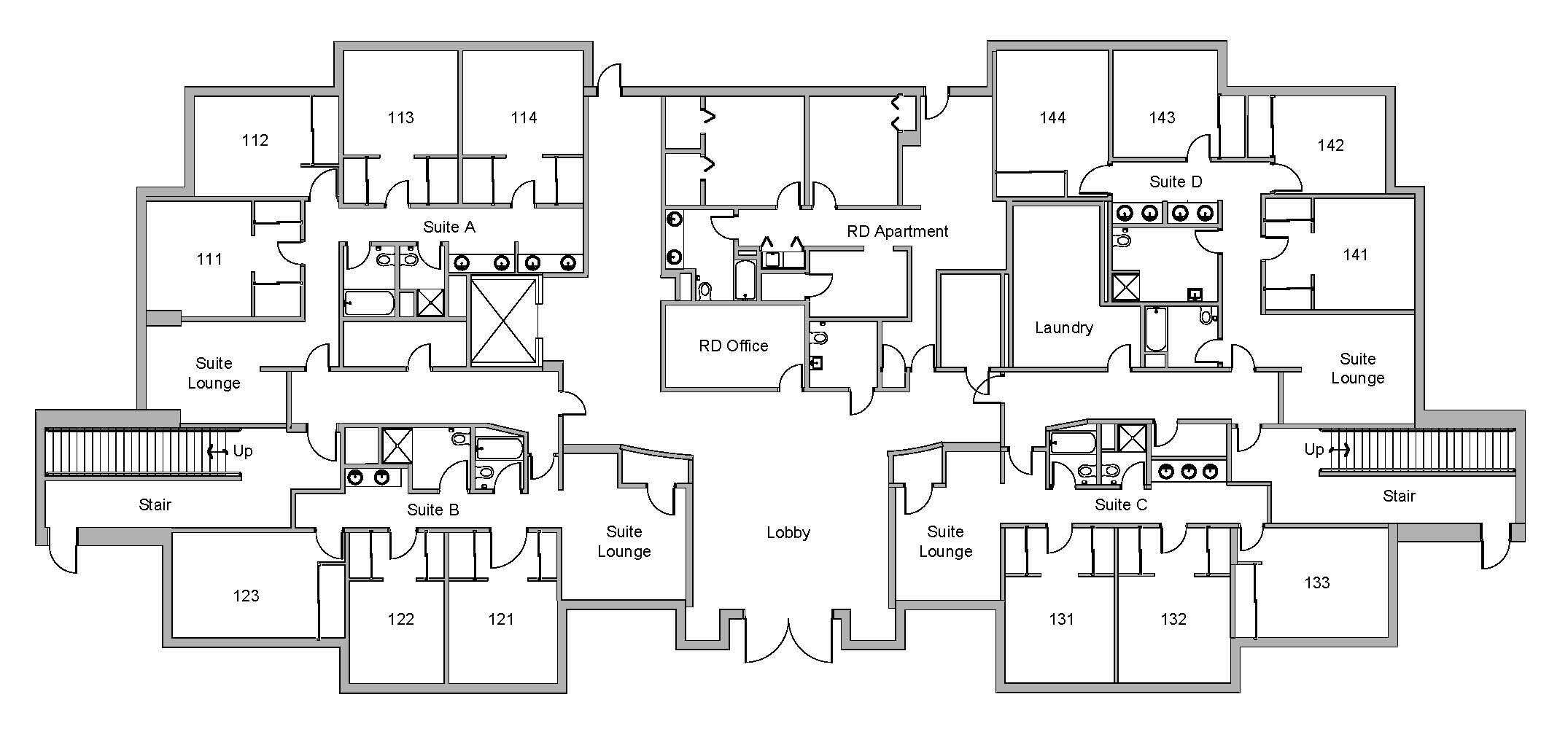 ---
Second Floor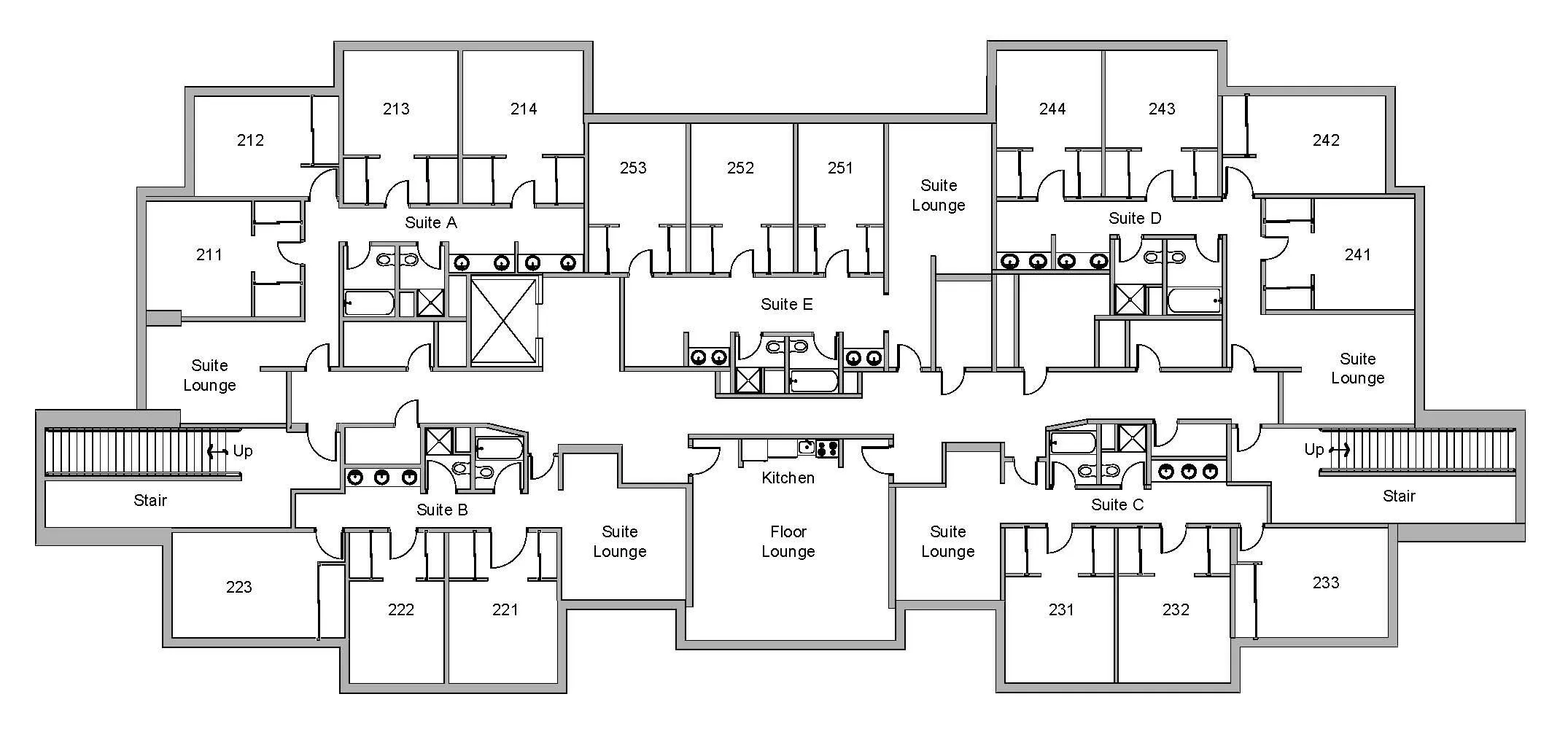 ---
Third Floor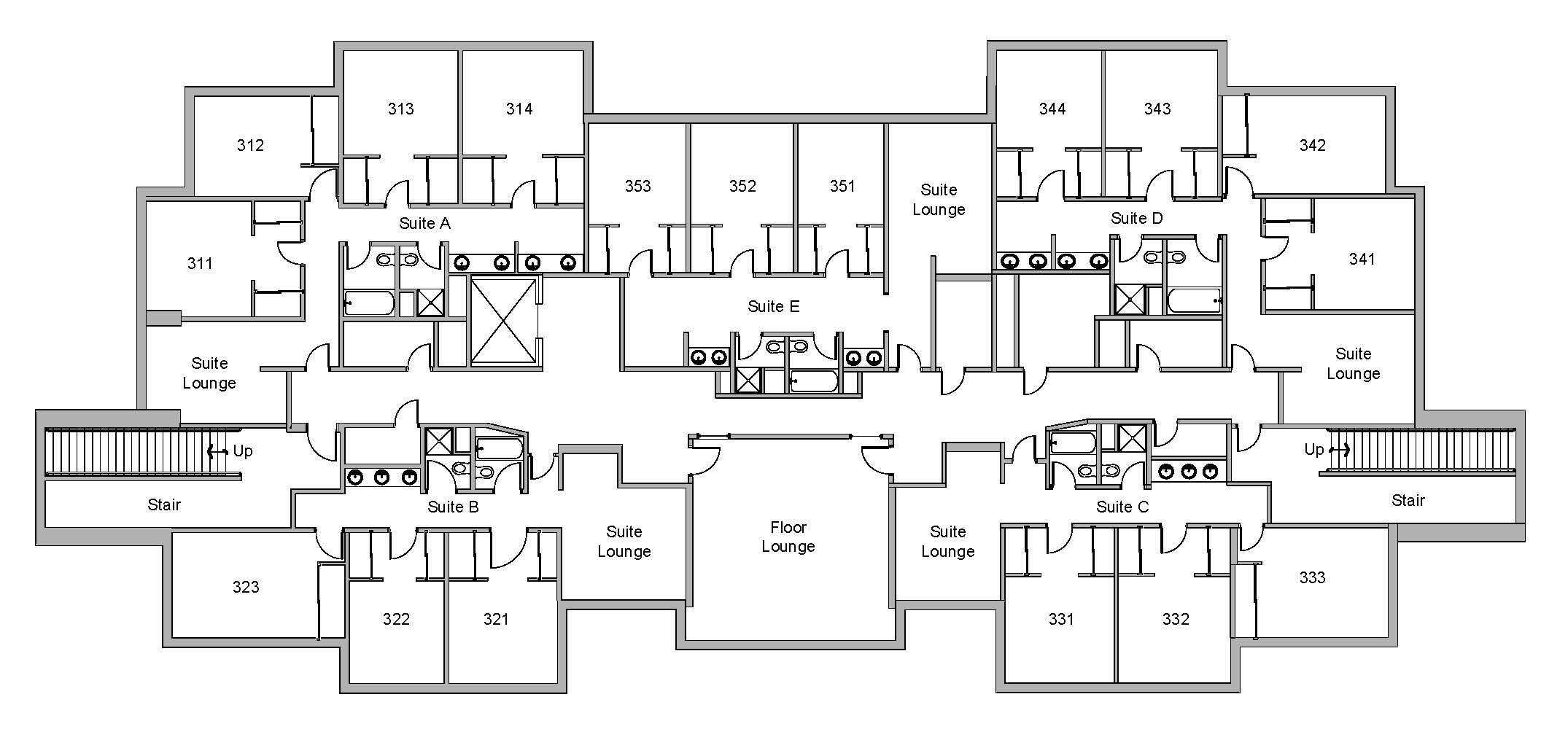 ---
Suite A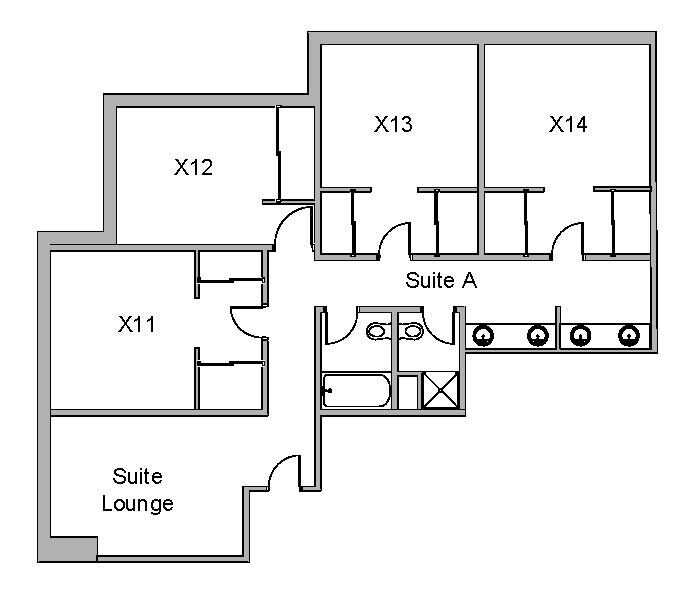 ---
Suite B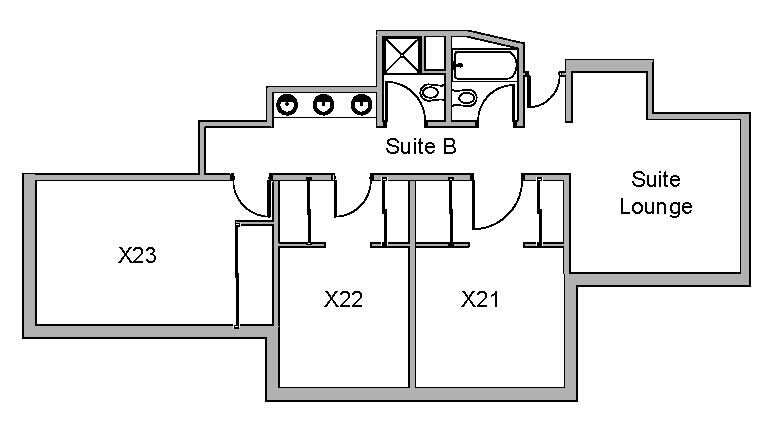 ---
Suite C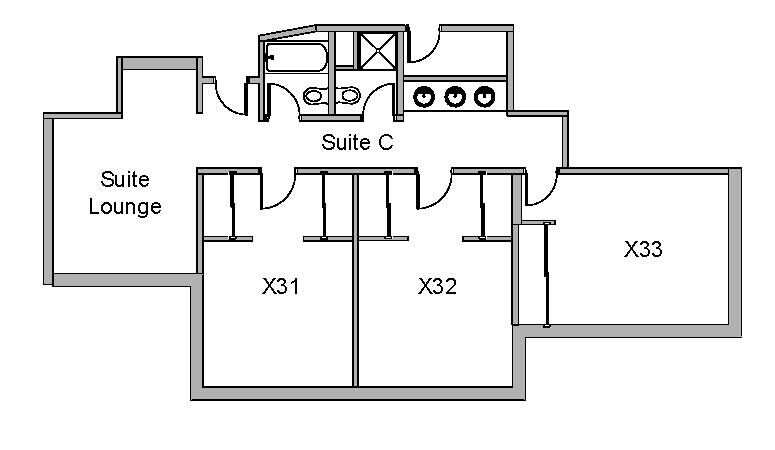 ---
Suite D1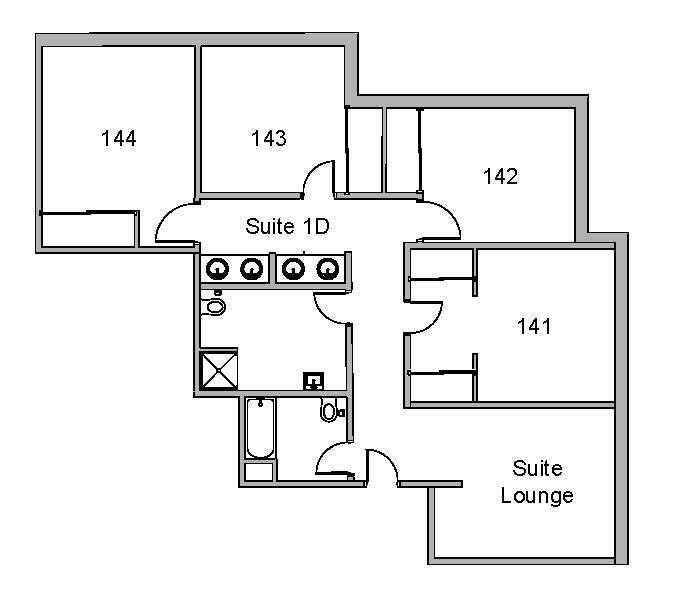 ---
Suite D23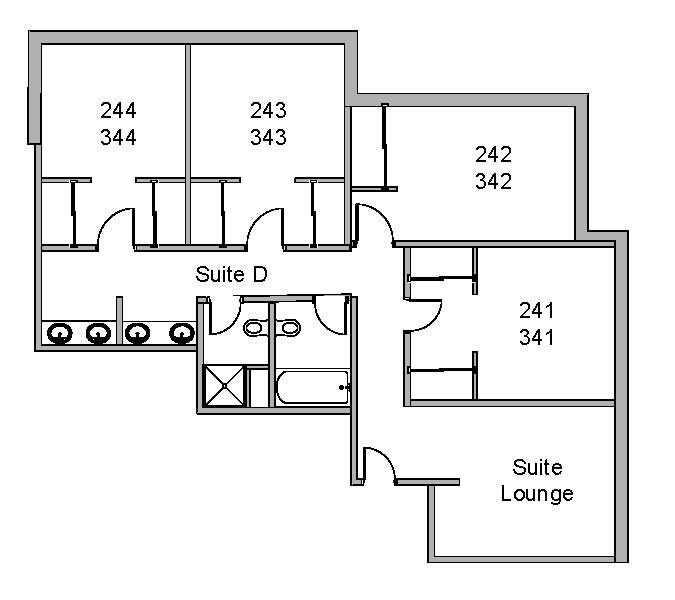 ---
Suite E