About
Amenities
Floor Plans
Named after John and Florence Thomas, Thomas Hall opened in 2002. The one feature that most distinguishes Thomas Hall is its large first floor lobby, which has been home to many student events.
To complement the large lobby, the first floor has two smaller lounges tucked away on either side of the floor, and the second and third floor each have a larger lounge. All five areas are furnished with plenty of seating, perfect for studying, hanging out, or playing games. The floors have also provided additional items in their lounges for added entertainment, including gaming tables and a piano.
Opening as the new home for the floor "41", Thomas Hall has incorporated LETU's traditions from the barracks into a modern facility as it has developed its own culture. Thomas has a more home-like feel, thanks to its drywall construction. Two rooms share an adjoining bathroom with accessible facilities available if needed.
The rooms in Thomas Hall each have:
Two height adjustable beds that can be bunked
One loft kit (to elevate the beds)
Two desks
Two desk chairs
Two bookcases
Two three-drawer dressers
Two closets with a hanging rod and shelf
Some room types have a sink located in the room instead of in the bathroom.
The windows are 70 inches high, by 30 inches wide, and the bottom of the windows are 35 inches from the floor. The room floors in Thomas Hall are tiled. Many students choose to bring in their own carpet and rugs for a more home-like feel.
Thomas Hall is #24 on the LETU Campus Map.
First Floor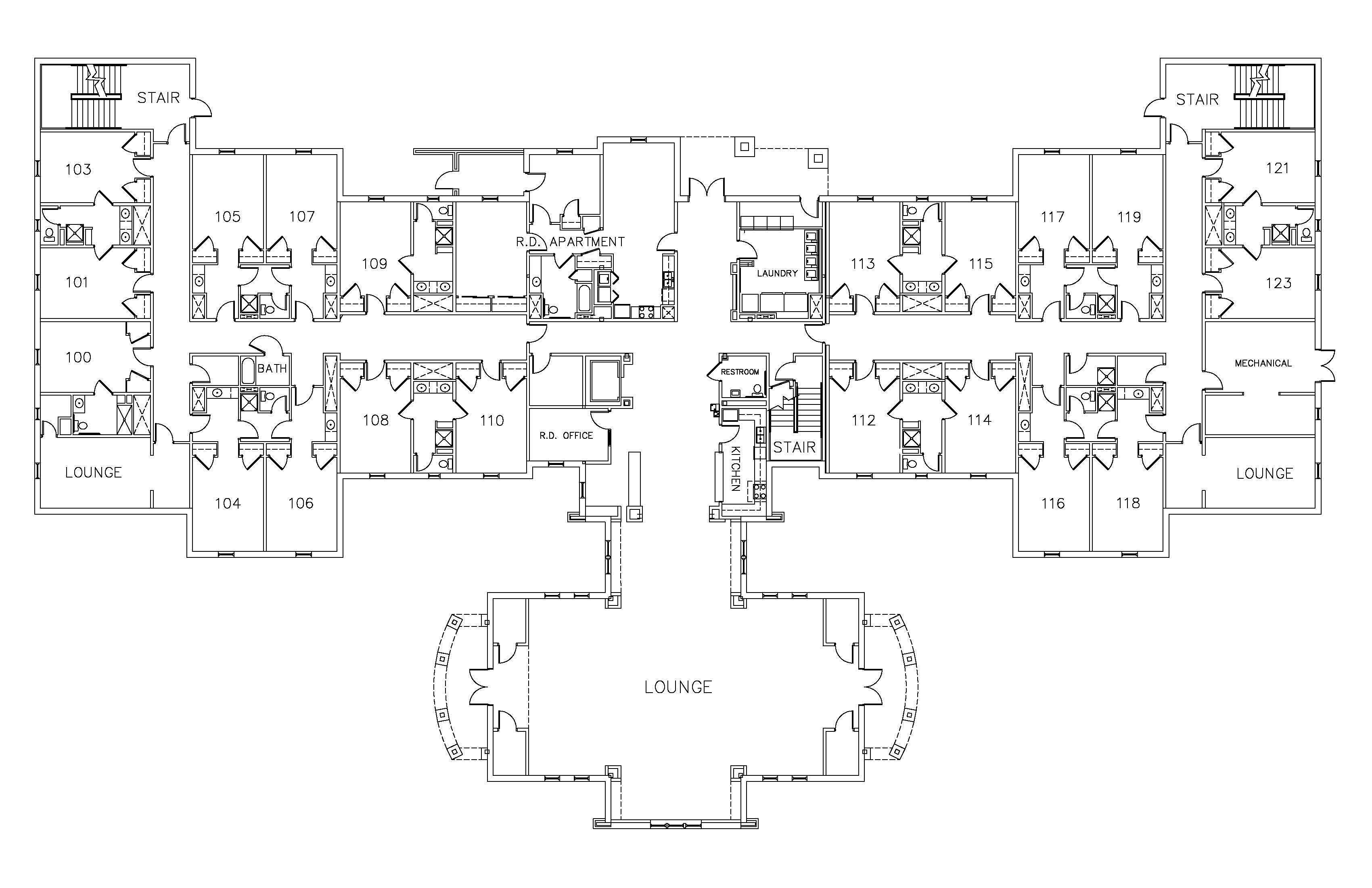 ---
Second Floor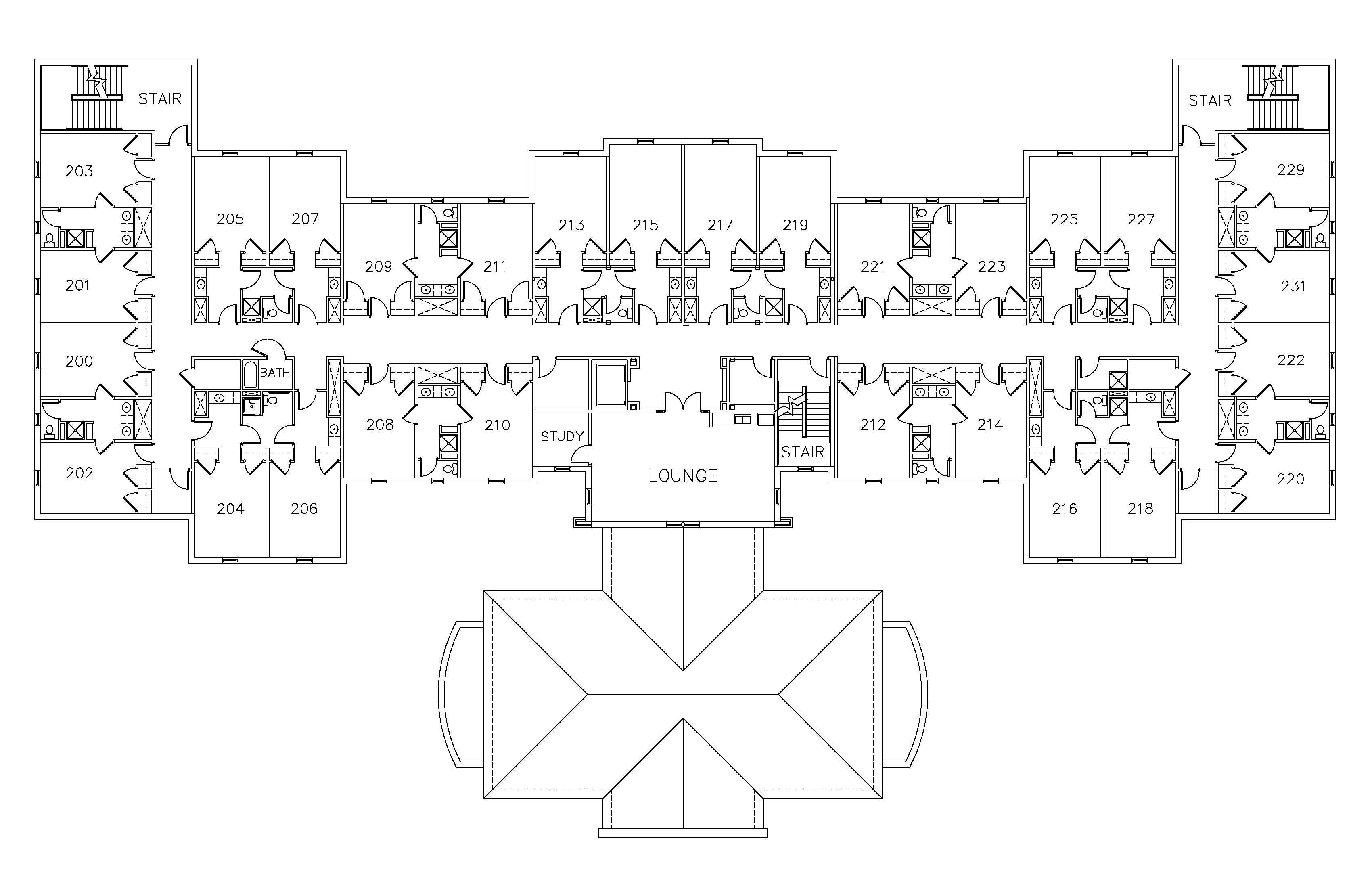 ---
Third Floor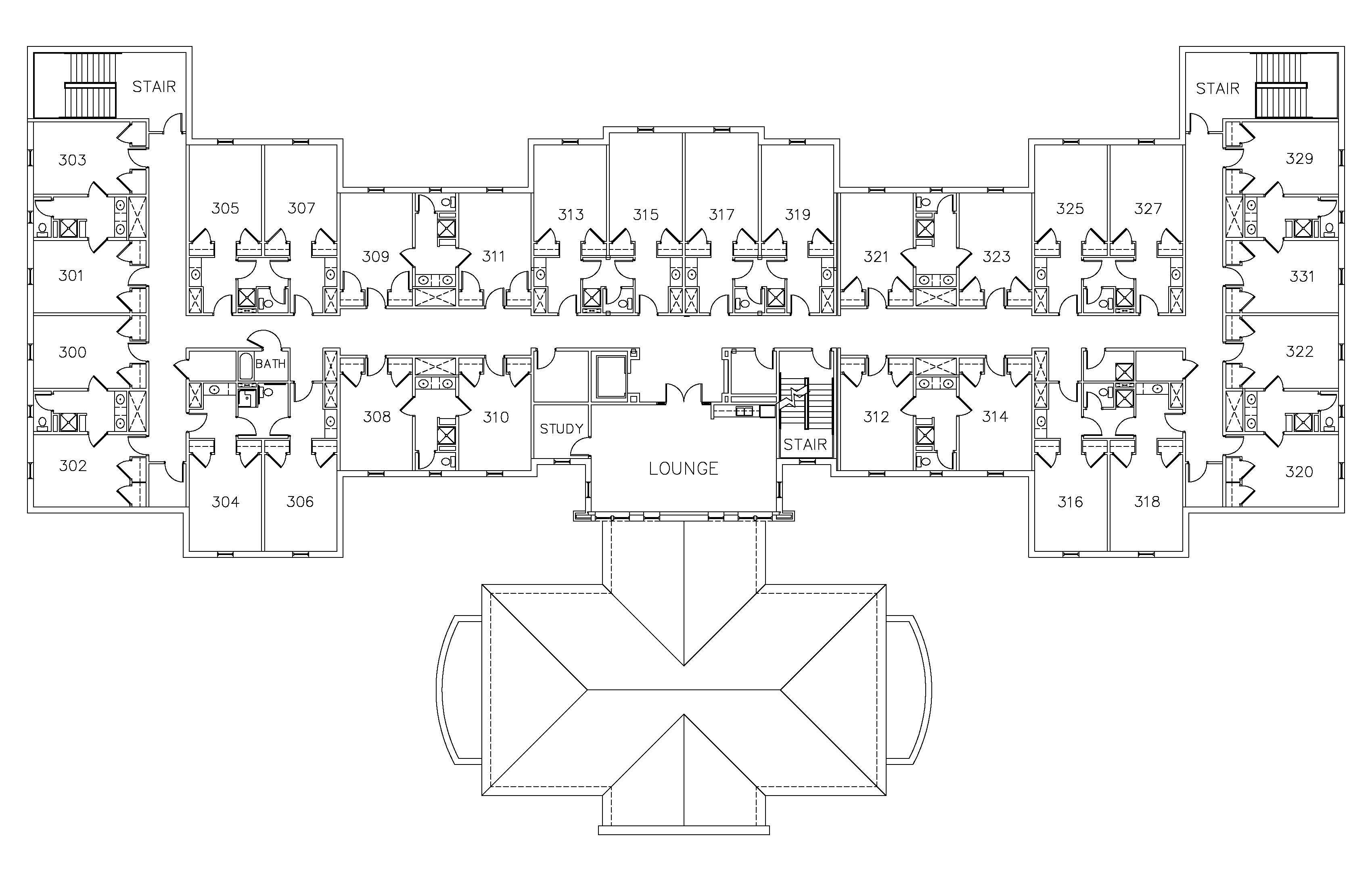 ---
Suite A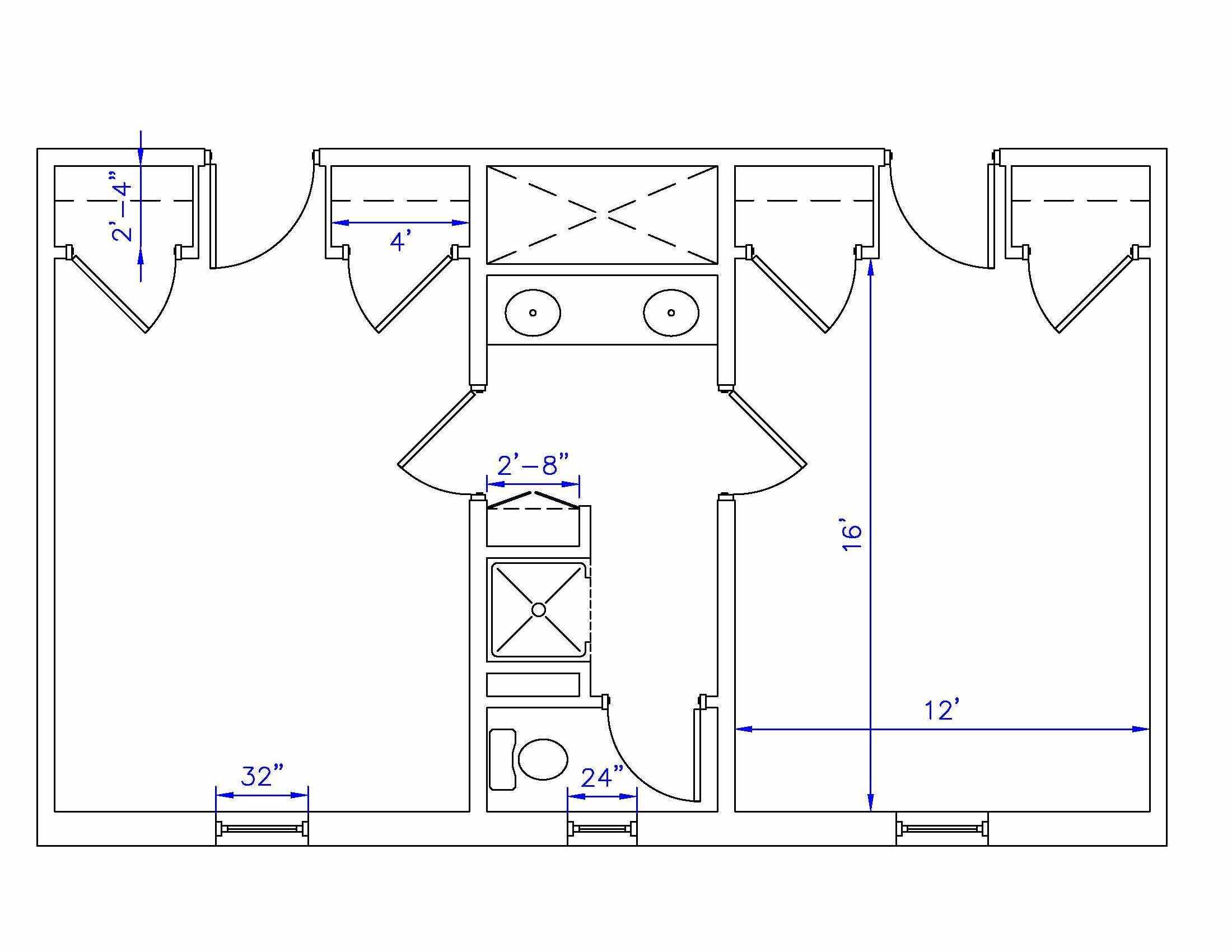 ---
Suite B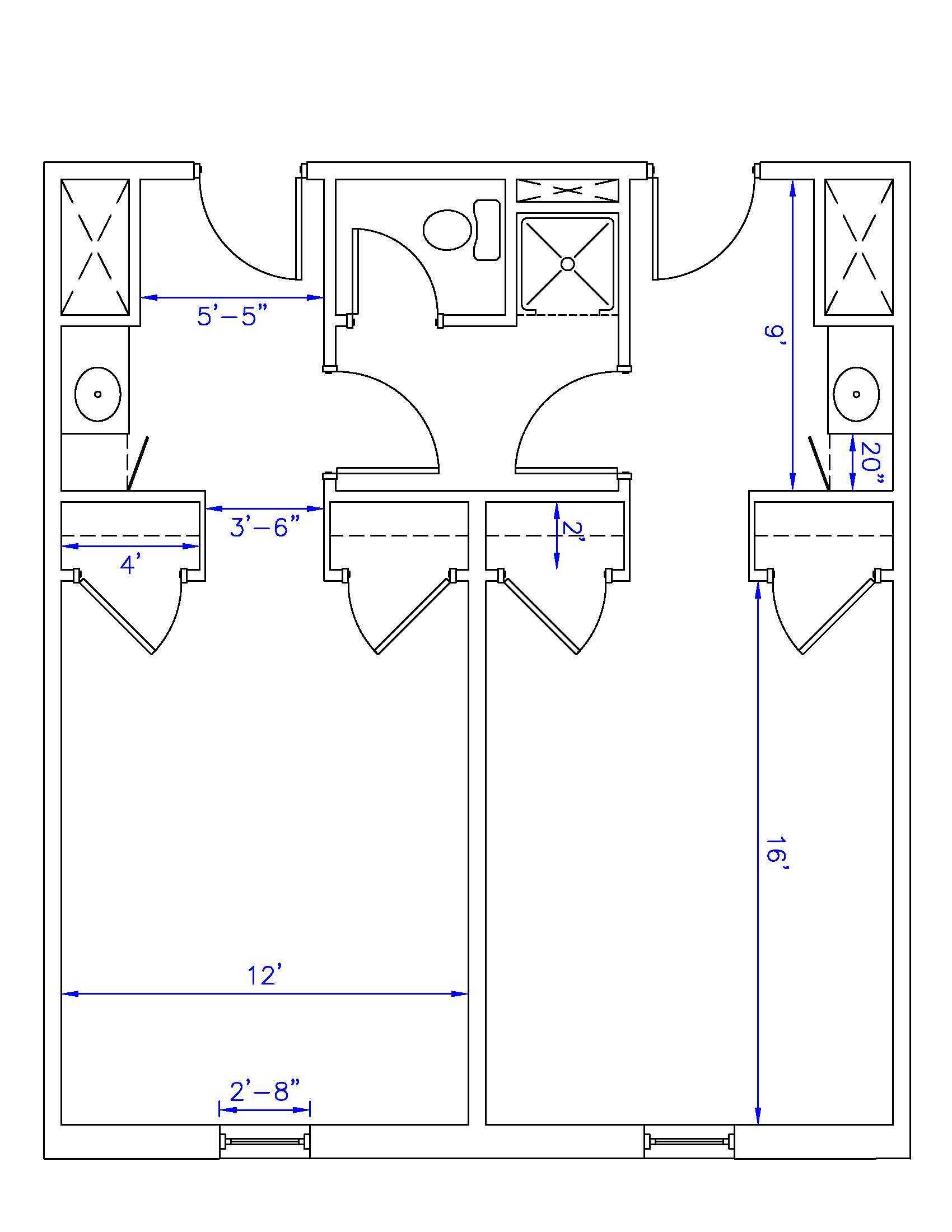 ---
Suite BB