The Weekend Events
Friday, November 5, 5:30pm
Campus Celebration
LeTourneau University faculty, staff, students, and alumni are invited to a campus-wide family celebration featuring a BBQ dinner on the grounds, sno-cones, outdoor games, giveaways, and fellowship—all followed at 7:00 by Matt Maher in concert inside the Belcher Chapel & Performance Center. Registration & payment will be required to secure meal; general admission concert seating will be complimentary.
Saturday, November 6, 8:00am
Delegate Breakfast
We are honored to welcome academic delegates representing various colleges & universities to Longview for the inaugural weekend events. A full breakfast will be provided for delegates in the Hospitality Room of the Belcher Chapel & Performance Center prior to the investiture ceremony.
Saturday, November 6, 10:00am
Investiture Ceremony
The installation of Dr. Steven D. Mason as the seventh president of LeTourneau University will be held in the Belcher Chapel & Performance Center during a formal ceremony symbolically conferring the authority of the Office of the President and honoring the university's heritage of Christian Polytechnic education. This tradition is among the oldest in academia, and will feature university faculty, leaders in Christian higher education, and distinguished guests.
Saturday, November 6, Noon
Alumni Luncheon
University alumni are invited to join Dr. and Mrs. Mason in the Great Room of the Allen Family Student Center for lunch and a Q&A following the morning's investiture event. Ticket purchase & registration required. An online live stream of the Q&A program will also be available..
Saturday, November 6, 6:00pm
President's Inaugural Dinner
Celebrate The Mason Family and connect with LeTourneau and local community representatives at a formal dinner at the Maude Cobb Convention Center - Longview Convention Complex. Dinner will be followed by a foot processional to the lawn of the adjacent Longview Arboretum and Nature Center for dessert, coffee, and entertainment. Guest speaker will be Dr. Jim Denison of Denison Forum, with musical entertainment provided by the Dallas String Quartet. Tables and tickets available for purchase at link below. Attire is semi-formal. 


Featured Guests
Musical Artist: Matt Maher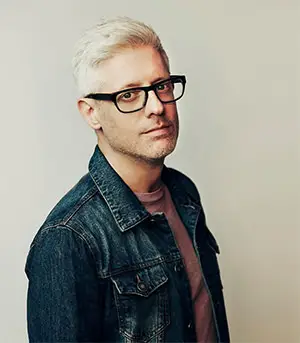 Campus Celebration
Since his 2008 major label debut, Matt Maher has become a staple in the artistic and songwriting community. A nine time-GRAMMY® nominee and four time-GMA Dove Award® winner, he has garnered multiple radio successes, writing and recording songs such as his Top 5 CCLI song "Lord, I Need You" and the chart-topping radio singles "Because He Lives (Amen)," "Glory (Let There Be Peace)" and "Alive & Breathing." Maher has written or co-written eight No. 1 radio singles. Maher recently received his first RIAA Platinum certification for his popular single "Lord, I Need You" and his first RIAA Gold certification for "Because He Lives (Amen)." He's released eleven studio albums, including his most recent, "Alive & Breathing" featuring the current single "Run To The Father." Maher is included in the elite group of Steinway musicians and artists.
Speaker: Tiger Dawson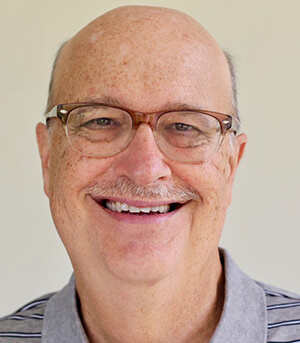 Investiture Ceremony
Tiger Dawson is Chief Executive Officer and Co-founder of Edify. Tiger served from 2005-2009 as the managing director of the Halftime Organization, which helps high capacity, marketplace leaders move from success to significance. Prior to his role at Halftime, Tiger served for 22 years with Young Life, a non-denominational Christian ministry targeting disinterested youth around the globe. During his time at Young Life, Tiger served in various roles from Area Director to Divisional Director of Strategic Growth where he coordinated the growth in 22 states and Latin America. From 1997-2010, Tiger was very involved with the Young Presidents' Organization (YPO). He designed and ran the youth, teen and young adult education tracts at 10 international family universities plus numerous other YPO programs. Tiger earned his undergraduate degree at Baylor University and pursued a master's degree at Dallas Theological Seminary and Fuller Seminary. Tiger is married to Leslie and they have two wonderful daughters and sons-in-law, Anna and Hunter, and Kimberly and Ridley. He enjoys spending time with his family horseback riding, snow skiing, and playing sand volleyball.
Speaker: Dr. Jim Denison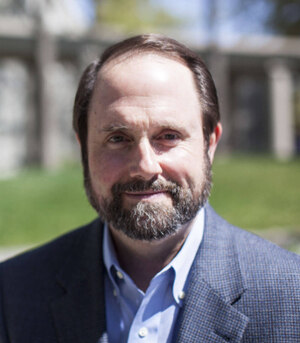 President's Inaugural Dinner
Dr. Jim Denison is the Chief Vision Officer of Denison Forum. Through The Daily Article email newsletter and podcast, DenisonForum.org, social media, interviews, and articles across the internet, Denison Forum reaches 2.6 million culture-changing Christians every month. Jim and his wife, Janet, live in Dallas, Texas, and they have two sons and four grandchildren. Read full bio.
Musical Artist: Dallas String Quartet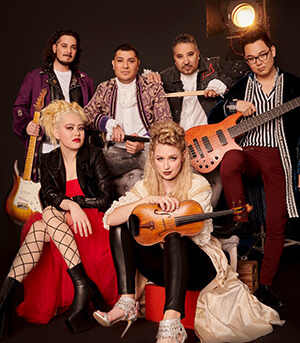 President's Inaugural Dinner
A fusion of classical and contemporary music on both traditional and electric strings. With the 2016 release of their fourth album "DSQ" they continue to expand their passionate following on Pandora, Spotify, and Sirius XM radio. DSQ performs intimately as a quartet or with a full accompaniment of drums, guitar, and piano. In addition to performing internationally, DSQ has played "at home" for Presidents Obama and Bush, the College Football Playoff, NBA, and NFL organizations. DSQ has sold out concert venues like the House of Blues and symphony halls alike. They have played alongside Josh Groban, Chicago, and the Trans-Siberian Orchestra.

About Dr. Mason
About LeTourneau University
Travel & Lodging
Dr. Mason was named the seventh President of LeTourneau University in March 2021 after a unanimous recommendation from the University Board of Trustees. His academic career began at LeTourneau in 2006, as a member of the university's School of Theology & Vocation faculty. For more than 15 years, he has served LeTourneau University with excellence. As a renowned Old Testament scholar and prolific writer of published works, Dr. Mason has served as a professor and mentor to students, Associate Provost & Dean of Faculty, and most recently as Provost and Vice President for Academic Affairs since 2016.
A native of San Antonio, Texas, Dr. Mason graduated from Baylor University in 1998, where he earned a Bachelor of Business Administration degree in finance. In 2002, he earned his Master of Theology degree from Dallas Theological Seminary and then a Ph.D. in Old Testament Studies from the University of St. Andrews in Scotland in 2006. He has multiple published works including the recent short monograph entitled, LeTourneau University as the Christian Polytechnic: Embracing the Saga of Our Unique Organizational Calling.
His wife, Bonnie, also graduated from Dallas Theological Seminary and Baylor. They have three children, Caroline, William, and Christopher. They are founding members of One Hope Presbyterian Church in Longview, where Dr. Mason serves as an elder.
LeTourneau University is named for its founder, R.G. LeTourneau, one of the world's greatest inventors of earthmoving equipment. A businessman and devout Christian, LeTourneau toured Longview, Texas, with his wife, Evelyn, in 1946 to consider a manufacturing site for his next earthmoving equipment factory. While flying over a sprawling complex of a vacated Army hospital consisting of over 200 frame buildings, Mrs. LeTourneau inquired about the facility. When told it was no longer in use, she suggested establishing a school to educate returning World War II veterans.
The site became LeTourneau Technical Institute, founded in 1946 with only male students. In 1961 the school became LeTourneau College, a co-educational four-year school. In 1989 LeTourneau College became LeTourneau University, a SACSCOC-accredited, nondenominational Christian university, offering four-year and two-year degree programs in engineering, technology, the liberal arts, business, aeronautical science, education, and the sciences, plus master's degree programs in business and education.
In that same year, the university began expanding into offering programs for working adults in evening and weekend classes. Calling it the LEAP program, which stood for LeTourneau Education for Adult Professionals, classes with the same students making a group, or cohort, met weekly for six to eight weeks per course. Cohorts were kept on track through to degree completion with students automatically enrolled in each next class, and as each class finished, the next course began in the same location the following week with a different professor. Many other universities have adopted this format to reach working adults.
Today, more than 1,150 students attend LeTourneau University classes online and might not step foot onto the university's beautiful main campus in Longview, Texas unless they come for graduation.

The university has eight schools.
LeTourneau University is an unapologetically Christian university. While it has no direct denominational ties, it welcomes students of all denominations who love and seek after God. It is a place where students have found a deeper relationship with Him, grown in their spiritual walk and discovered God's purpose for their lives.
Longview is served by Interstate 20 between Shreveport, Louisiana, and Dallas, Texas. Persons interested in traveling by plane may fly directly into Longview via connections through Dallas/Fort Worth or into Shreveport, 60 miles to the east. Railroad connections and bus service are also available.
LeTourneau University's main campus is located at 2100 S. Mobberly Avenue in Longview, Texas. The campus may be easily accessed taking the Estes Parkway exit (595B) from Interstate 20 and proceeding north. You can reach the university's switchboard at 1-903-233-3000.
Google Map to LeTourneau University's main campus.
TRANSPORTATION TO LONGVIEW
Airports
Car Rentals
Bus Stations
Train Station (LVW)

Lodging in Longview
The following hotels are recommended options for your stay in Longview: