After a rapid rise in his career, a trans-Atlantic flight reminded Daniel Woyt of what matters most.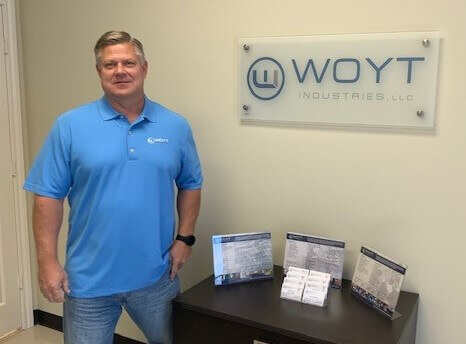 It was 2001 and Daniel Woyt, a 1995 Business Management graduate, was returning from a corporate meeting in Paris. As the Vice President of Operations for a French-based company named Bureau Veritas, Woyt spent a week every month in a different country. His rise from small-town, East Texas kid to globe trotting, senior executive of a multinational corporation felt like a story straight out of a Hollywood movie. He embraced the role, leaving behind his East Texas drawl, donning the suits and refined speech to fit the part. Thinking back on this time, by all appearances "we had a good life," shares Woyt.
And yet, as he sat in his seat on that trans-Atlantic flight, Woyt was discontent. Looking back, he reflects, "I knew this was not me." He pulled out a notepad and began writing a letter to himself. Twelve pages later, Woyt expressed what was most important to him. It was clear his priorities had gotten out of order.
That letter laid out Woyt's five key priorities: faith, family, health & wellbeing, life's tickets, and a job. "The first four have to come before the last. I let the job become the top priority, rather than the last one," shares Woyt. 
Raised in a Christian home, Daniel Woyt attended high school in Jacksonville, TX, located just south of Tyler, where he was an all-star athlete. It was there that he met his high school sweetheart, and now wife of 30 years, Angela. After graduation, they both attended local public universities. Realizing that he was making more money at a parttime warehouse job than he would make as a public-school teacher, Woyt began looking for something that would provide for his future family. He knew an education and training, what he now refers to as "life's tickets", were important. He'd heard about a two-year Corrosion Technology program at Kilgore College with a promising starting salary. With this ticket in hand, Woyt landed a job with world-renowned Norwegian classification society, Det Nortske Veritas (DNV), shortly after graduation.
While working at DNV, Woyt met a half-dozen LeTourneau graduates who were also working for the company. Fairly quickly, it became clear that he would need another of life's tickets to move up in the company - a completed Bachelor of Science degree. He signed up for LeTourneau's Graduate and Professional Studies (GAPS) program. The program offered online and night classes in the Houston area to help working adults undertake or complete their degree programs. "It was intense, but fun," remembers Woyt, "The instructors were great and the classes engaged the real world experiences I was dealing with day in and day out at my job."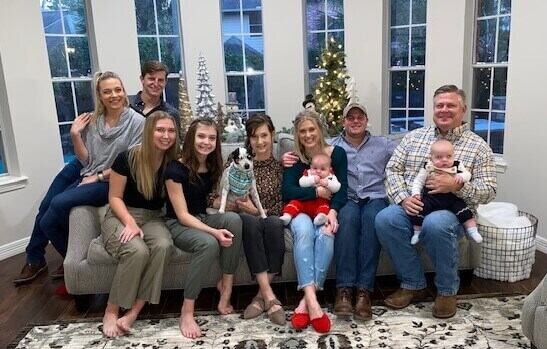 It was a busy season. A full-time job at DNV meant that Woyt left the house before 4am every morning and, on nights where the 4-hour LeTourneau class met, didn't get home until 11pm, only to have to be back on the road by 4am the next morning for work. Add on to that the introduction of Daniel and Angela's first child, a baby girl named Amber, in 1993 - and life was full. On weekends, when meeting up with fellow LeTourneau students to tackle group projects, Daniel brought Amber along with him. "The birth of our daughter," Woyt reflects, "was the motivation I needed to finish up the degree. I was on a mission. I needed that ticket." With perseverance and a commitment to excellence, Woyt completed his degree and graduated from LeTourneau University in 1995.
With his degree in-hand, Woyt rose quickly within DNV. In 1997, French-based competitor, Bureau Veritas, offered Woyt the role of VP of Operations for North America. A few years into this new position that, Woyt found himself sitting aboard that plane, crossing the Atlantic, writing a letter to himself. He'd lost sight of the things that mattered - faith, family, and his health & wellbeing. Something had to change.
When he got home, he handed the handwritten letter to his wife. Together, they decided Woyt would resign from his job and look for something different. Within weeks of resigning, a local company, METCO, approached Woyt and offered him an executive position at the company. A few months later, the president of the company resigned and Woyt was offered the position. Woyt led the company into the largest growth of its history over the next nine years, quadrupling the company's sales. More important than that growth was the opportunity the position gave Woyt to focus on the priorities that mattered most.
Because METCO was a regional company, Woyt could now leave the house before dawn, work a full day, and be home in time to pick up his now four children (Amber, Austin, Abby, and Aly) from school and coach their little league sports teams. Instead of president of a company, Woyt's neighbors and friends simply knew him as "Coach". They could attend church as a family and become an active part of their local community. It was a new kind of busy, but busy as a family.
After ten years at METCO, Woyt took another risk – launching out on his own. That was eight years ago. Today, Woyt Industries operates globally with a team of just over 30 employees, most all of which are under 30. The team includes Woyt's daughter, Amber - who attended those LeTourneau group meetings as an infant, her husband, Myles, Woyt's son, Austin, and Woyt's older brother, Alan. Woyt intentionally hires and promotes under-30-year olds, giving them the same opportunities he experienced early in his career. He's committed to training them and, if they choose to leave, he always lets them know they're welcome to come back. 
Every Friday, Woyt challenges his employees in the on-premises gym in what is known as "Fat Fit Fridays". Inspired by his early years as an executive where he sacrificed his health for the busyness of work, Woyt wants to help his team develop healthier habits. He invites his employees to beat him at weightlifting, running, and more - and sometimes they do.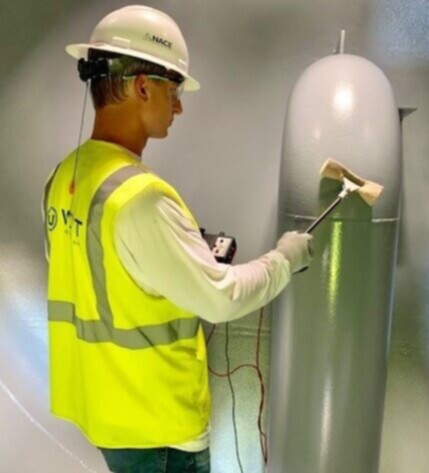 Woyt Industries experienced rapid growth early on. Realizing that it was quickly becoming the world he had left, Woyt "fired" several clients and scaled the company back. "That decision pulled us back to healthy working hours," Woyt reflects. It's something he remains committed to for himself, his family, and his team.
Woyt is once again travelling - working with over 100 US military installations around the world. The difference is that his family travels with him and, together, they're serving clients around the world.
As Woyt looks back on his journey, he's thankful for where he's come. The experiences he had early on have created opportunities that have shaped his priorities, led him to pour into his employees, serve his clients, and provided opportunities he never imagined for serving his community, loving his family, and caring for friends.
Woyt's Bible sits at the head of his bed. "It reminds me about what matters and that, regardless of what my day consisted of, my faith and my family are my most important priorities," reflects Woyt. "You see, I needed life's tickets - a degree and certifications in my field - for my job, and I need to be healthy and well to do that work and to love my family and live out my faith."
This story appeared in the Winter 2020 issue of the NOW Magazine.