From simple beginnings to space shuttles, the story of Winton Hancock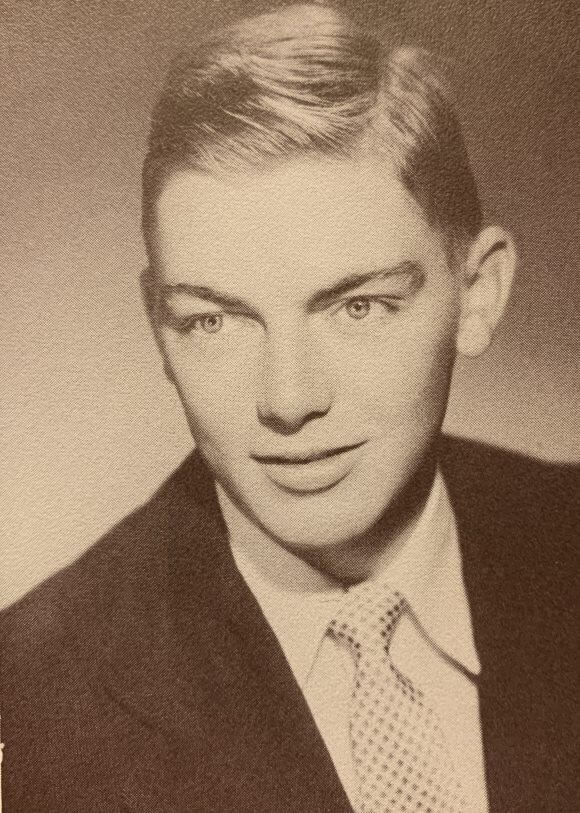 The 1950 Harley Davidson 125 sped down the highway, a single suitcase strapped to the back, while the young Winton Hancock ('53) kept his eyes ahead and his hands firmly gripped to the handlebars. With a top speed of 50mph, that averaged 45mph on this 600-mile journey, it took Hancock two days and 14 hours to make the journey from his home in Fayette, Missouri, to Longview, Texas.
Exhausted and stiff from the drive, he pulled onto campus late one Saturday afternoon, passing the old Army guardhouse and underneath a sign that previously read "Harmon General Hospital," only recently changed to "LeTourneau Technical Institute." Thankfully, someone was in the office and escorted him to his new home in one of the former army barracks affectionately known as "The Last Resort." "It was not exactly luxurious," jokes Hancock thinking back on those early days.
Born in 1932, Winton Hancock grew up in a family of modest means, but with a strong commitment to their Christian faith. At the age of 11, he committed his life to Christ. While he did well in school, college was financially out of reach for him. Mr. Brown, his 10th grade history teacher, encouraged Hancock to continue to work hard and pursue an engineering degree. By his Senior year, he had offers from several colleges.
That same year, his parents—who knew of R.G. LeTourneau from his speaking ministry, learned that five full scholarships were being offered to the then two-year-old LeTourneau Technical Institute. His parents urged him to apply and in late August 1950, as he got ready to head to a different college, Hancock learned
that he had received one of the scholarships. A week later, he loaded up his Harley 125 and made the trek to Longview.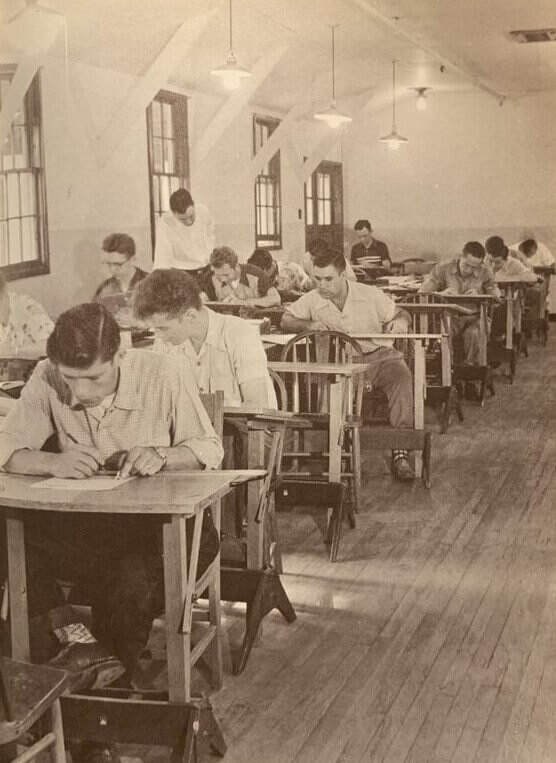 When classes began in September, so did his work at the LeTourneau factory down the street. Along with other students, Hancock attended classes half the week and worked in the factory the other half of the week. "Starting pay was $0.75 per hour," remembers Hancock, "Work was challenging, but it taught wonderful lessons." Over the next several years, he spent nearly a year working in the plant machine shop, a year working on the assembly line, and six months in plant maintenance before finally working as a 'dozer operator in his final year.
In addition to his work at the factory, Hancock was a starter for the men's basketball team and served as Assistant Coach under Coach Don Taylor. While today our Men's Basketball team is the NCAA conference
champion, Hancock recollects that back then "Kilgore and Tyler junior colleges whipped us consistently." 
Just as he had given his motorcycle everything it had for that fourteen-hour drive from Missouri, a theme of Hancock's life is his tenacity for going all in and giving it everything he has. After three years and two
summers of classes, he graduated in May 1953 with 160 credit hours—well over the required hours for the degree. As he walked across the stage, it was R.G. "Pop" LeTourneau who handed him his diploma. From scholarship recipient to college graduate, LeTourneau had made an impossible dream come true.
The following month, Hancock went to work for the LeTourneau company. His first job had him working with a team clearing land between Atlanta, Maud, and Texarkana, Texas—where Wright Patman Park sits today. Working night shifts with another mechanic, Hancock repaired the machines used during the day. "One night, I fell off of the top of a machine I was servicing," shares Hancock, "It was about 30 feet to the ground. There must have been a guardian angel with me that night, because I was able to pick myself up
and go back to work." Those first six months out of college were demanding, with several 100-hour work weeks.
The first Christmas after college, Hancock traveled back home to see his parents in Missouri. This time, rather than riding a Harley 125, he drove a new Ford he was able to pay for with LeTourneau wages. "I paid
cash," Hancock shares, "drove it to Missouri and presented the keys to my parents. They had never had a new car." Hancock drove back to East Texas in his parents' 1939 Oldsmobile, his 'new' transportation.
After working for the LeTourneau company, Hancock took a job with Alco Products Incorporated (formerly the American Locomotive Company), located just outside of Albany, New York. Hancock went on
to work at a number of jobs over the years, including for the Xerox company. In April 1979, he quit his job at Xerox, ran in the Boston Marathon (finishing in the top 30%), and left the next day for a new job in Orlando, Florida, with the National Aeronautics and Space Administration (NASA) in their space
shuttle program.
It was two years later, in 1981, that NASA celebrated its first shuttle launch. Hancock went on to be involved in the first fifty shuttle missions until his retirement in 1993. Thinking back on that era that included the Space Shuttle Challenger tragedy, it is not surprising that Hancock's memories of the time are that it was "a challenging, sometimes stressful job."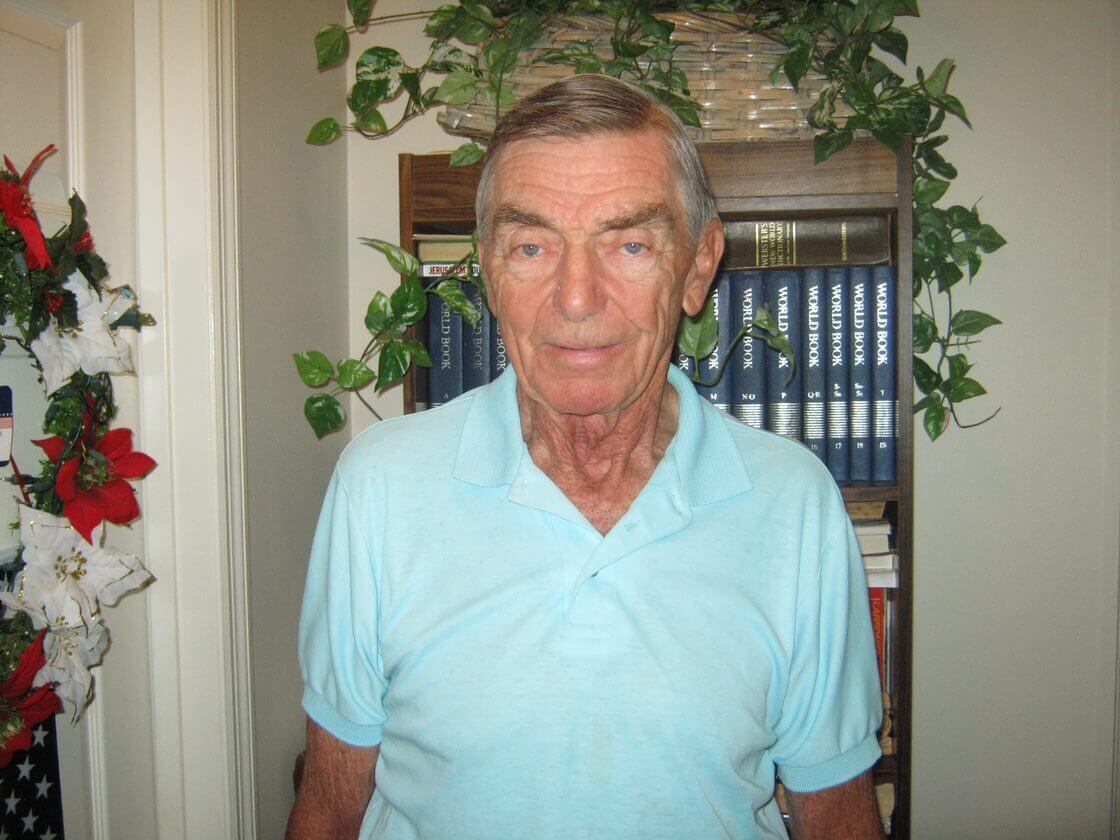 Today, at the age of 88, Hancock continues to work part time. "A few months after I retired in 1993," shares
Hancock, "I realized my body wasn't ready for retirement." He now works for a small training company. In this new role, Hancock has traveled to 49 of the 50 states and over 15 countries training operators and inspectors of heavy machinery over the last two decades. The owner of the company has asked Hancock
if he would continue on for another three years. With a smile, Hancock adds, "Can you imagine a rational person working for a paycheck at the age of 90?"
Thinking back over his life, Hancock is grateful to the Lord. "My life has been filled with countless  blessings," shares Hancock, "Most of the blessings are a direct result of having committed my life to God at the age of 11. However, a good many things occurred from my association with LeTourneau." Over the years, Hancock has worked as a mechanic, a professional engineer, and as a mentor and trainer.  "LeTourneau prepared me to be versatile and hopefully useful," Hancock says, "If I could make it, anyone can."
At the age of 88, there is no question that Hancock has been more than useful, with a supervisor asking him to continue working into his 90s. Hancock's life-long commitment to God, his faithfulness to the task at hand, and his ingenuity in tackling whatever challenges arise are a great example, and challenge, for
us all.
This story appeared in the Winter 2020 issue of the NOW Magazine.