Twin brothers Lloyd and Larry have done everything together; they were born five minutes apart (or three, depending on who you ask), attended LeTourneau together, and both spent their careers in public education despite graduating with engineering degrees. As they like to put it, they are "womb-mates."
One day in 1956, their father was walking out of the machine shop where he worked in Medford, Oregon, and noticed a magazine in the trash can. Recognizing the name LeTourneau on it, he grabbed it and brought it home to his family, who was already familiar with R.G. LeTourneau and his machines.
Their mother immediately subscribed to the magazine, and for the next few years, the boys would "voraciously" read every page. Their interest in LeTourneau Technical Institute grew, and they began their education in 1960.
The Smith's still have the NOW Magazine their father pulled from the trash; it is framed in remembrance of how special this university is to them. You can even see the oily, mechanic fingerprints on the cover, a reminder of the day one man's trash became another family's treasure and changed the direction of Lloyd and Larry's lives forever.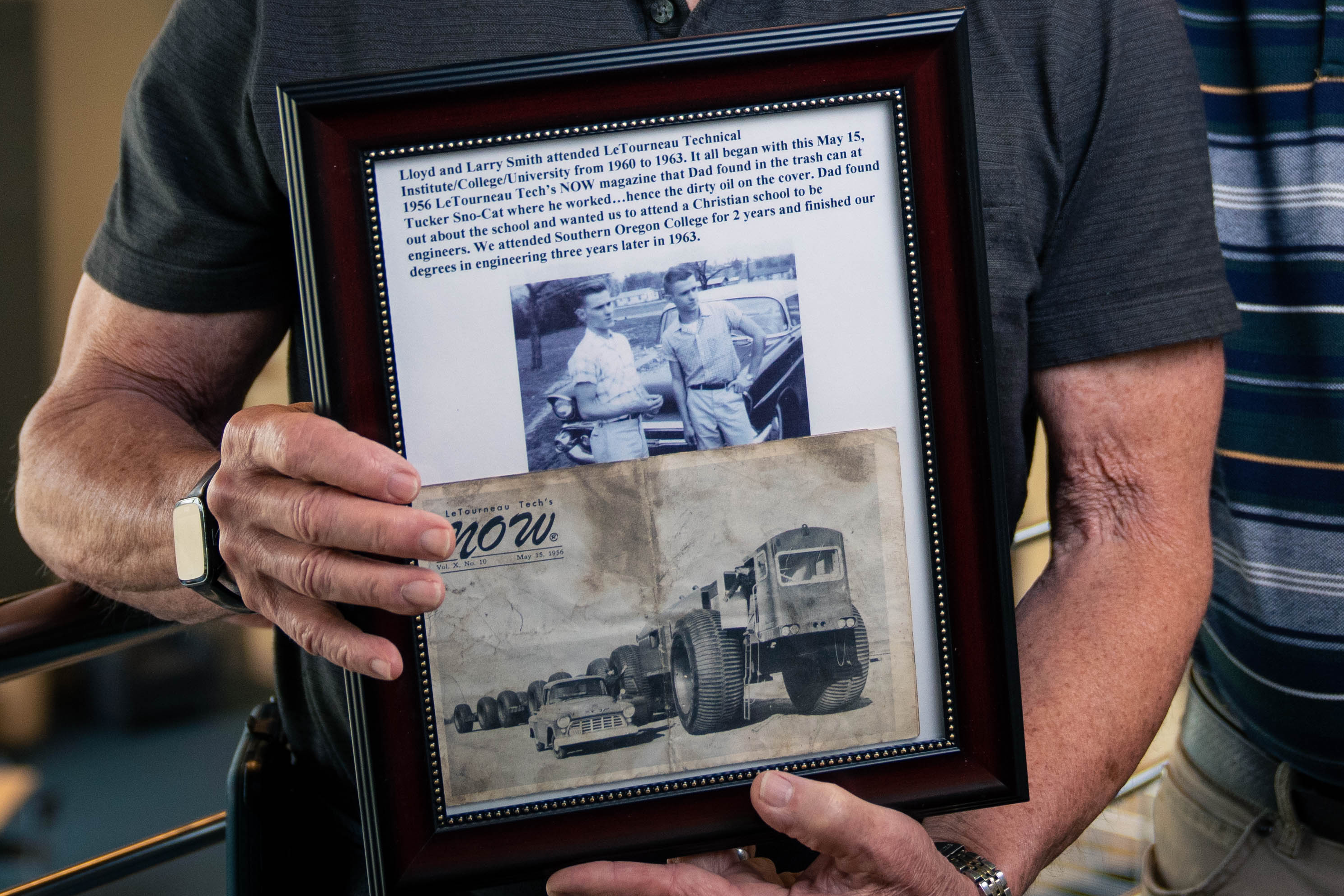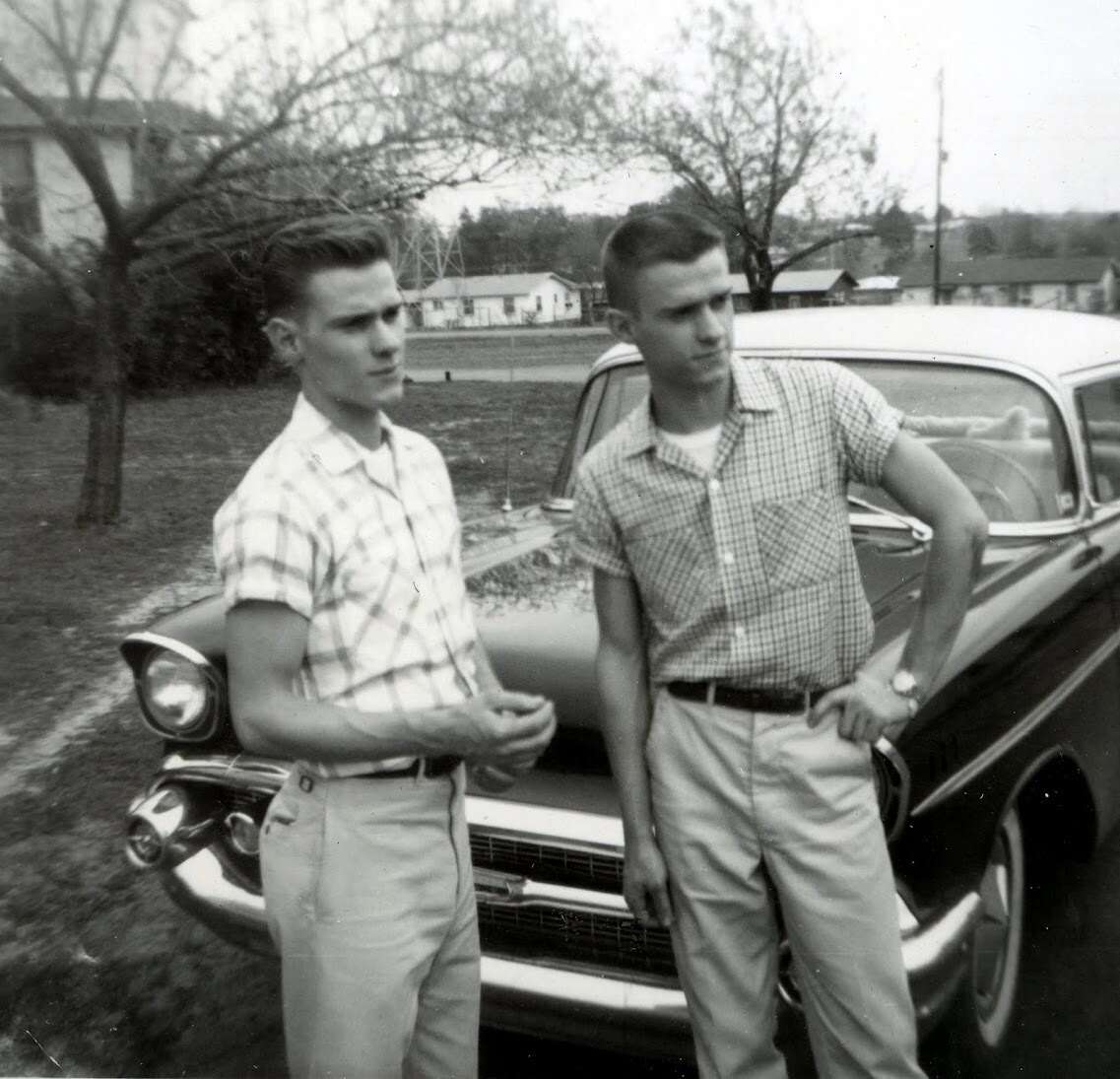 Lloyd and Larry Smith, 1964
How did your time at LeTourneau influence you spiritually?
Lloyd: Everywhere you went, you were influenced spiritually—by other students, Bible studies, Spiritual Emphasis Week. It was a flow, a continuum of spiritual education. Then, we come back sixty years later, and the needle has not moved. So many schools change their values to keep up with the world, and LeTourneau has not; they've stayed on their principles
Larry: I wish Dr. Bob Selby knew the influence he had on me and on this place...everybody loved the guy, and boy, could he get across the concepts that he was teaching. I remember going and just talking to him in his office, and saying, 'I don't know what to do with my life.' And he would just sit and talk to you.
The Smith brothers are excellent photographers and took many pictures during their time at LeTourneau. They have shared their extensive photo library which you can access here. For more of their stories, watch them speak at this year's Golden Jacket Luncheon (they talk from 45:10 to 1:14:48). 
We caught up with other alumni at Homecoming, and they had much to share. Read some of their stories below, and catch the rest in the Fall 2021 edition of the NOW Magazine.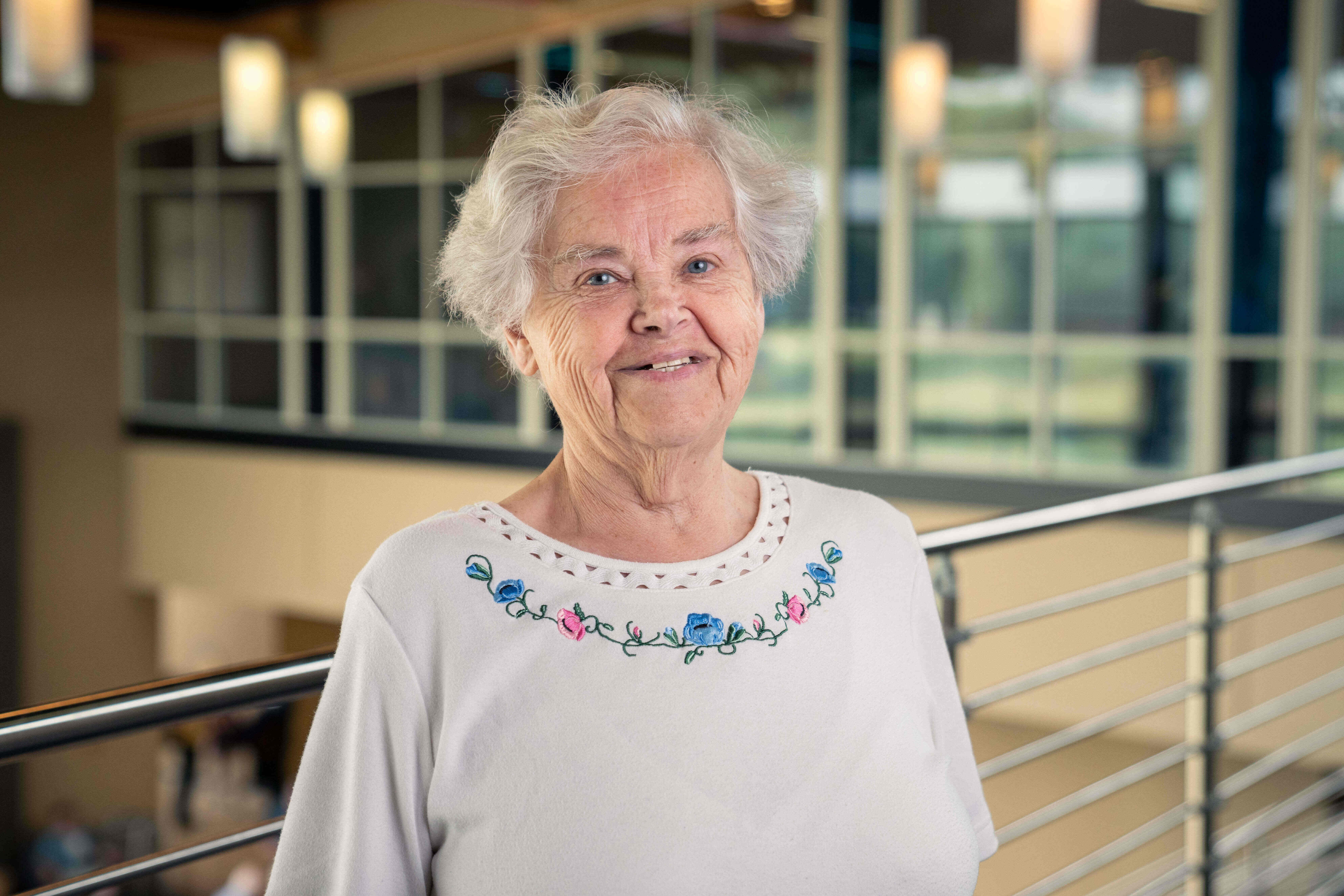 Susan Till Carvella, 1965
What was it like being one of the first female students in LeTourneau history?
Well, it wasn't just me; it was all of us women that came and helped open those doors. Some of us were scared to death. I mean, there were six girls and 600 guys. My roommate was the first female student. She went over to the dining hall once and opened the door and there were two hundred guys. She closed the door and went back [to her room]. I don't know if she starved for two days or what, but she didn't go back to the cafeteria 'til I got [there]. And then the two of us would go over together, it was strength in numbers.
The girls didn't have cars; our only transportation was a local bus...And to get to church, we had to go with one of the guys that was going to the church we were going to.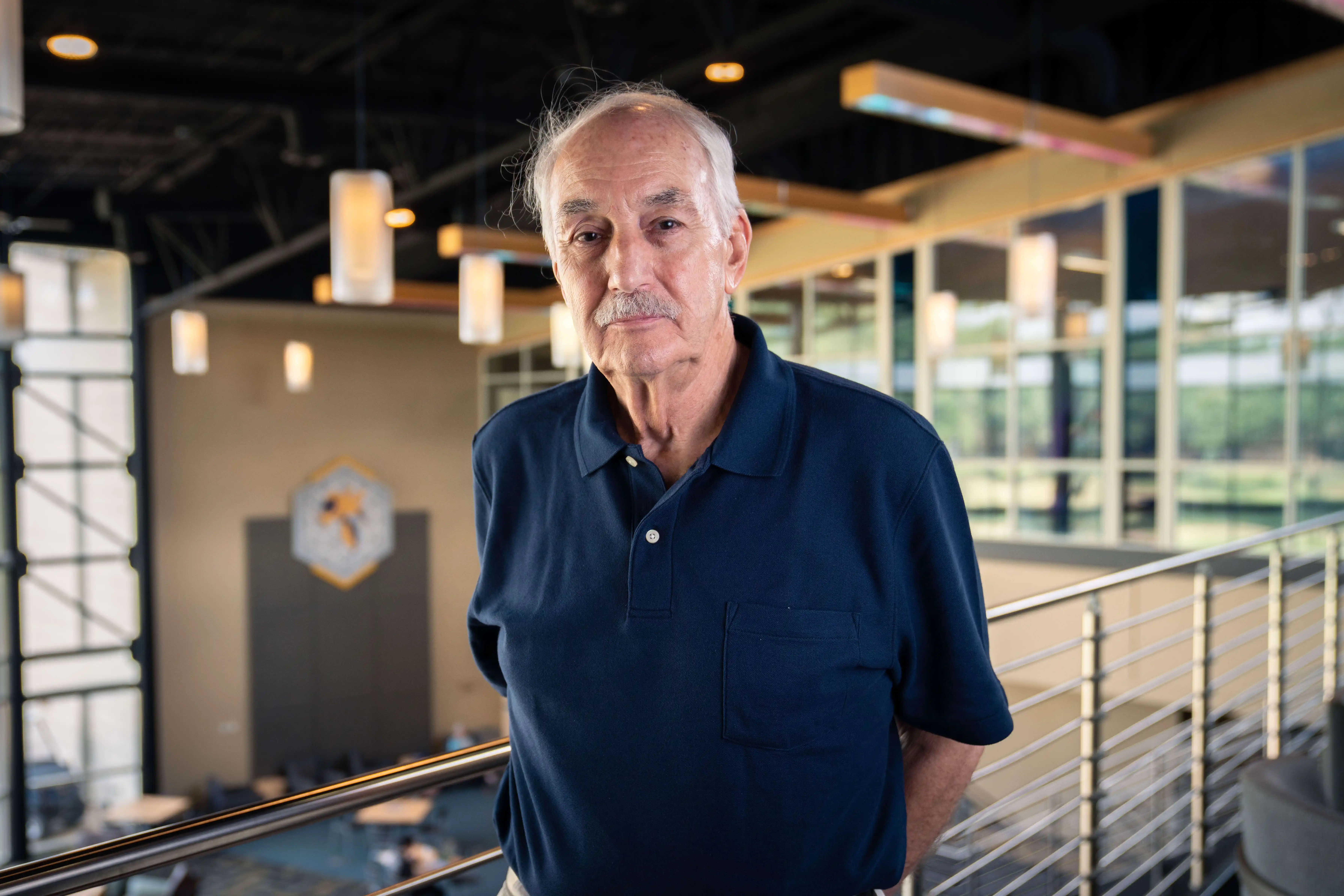 Tom Ackerman, 1971
What did you enjoy the most about your time at LeTourneau?
I enjoyed the combination of good, solid technical training, plus a solid, biblically-based education and knowledge...This is the only school I know of where you can get a good technical education that's also based in Christ. Can't do one without the other. You got to have both, otherwise you're half of an engineer, technician, or anything else. We had the advantage of technical training and learning, which is great. But the inquisitive side of just going out and putting your hands on something and thinking about it—and working with it—is something LeTourneau gifts to its students that no other school does.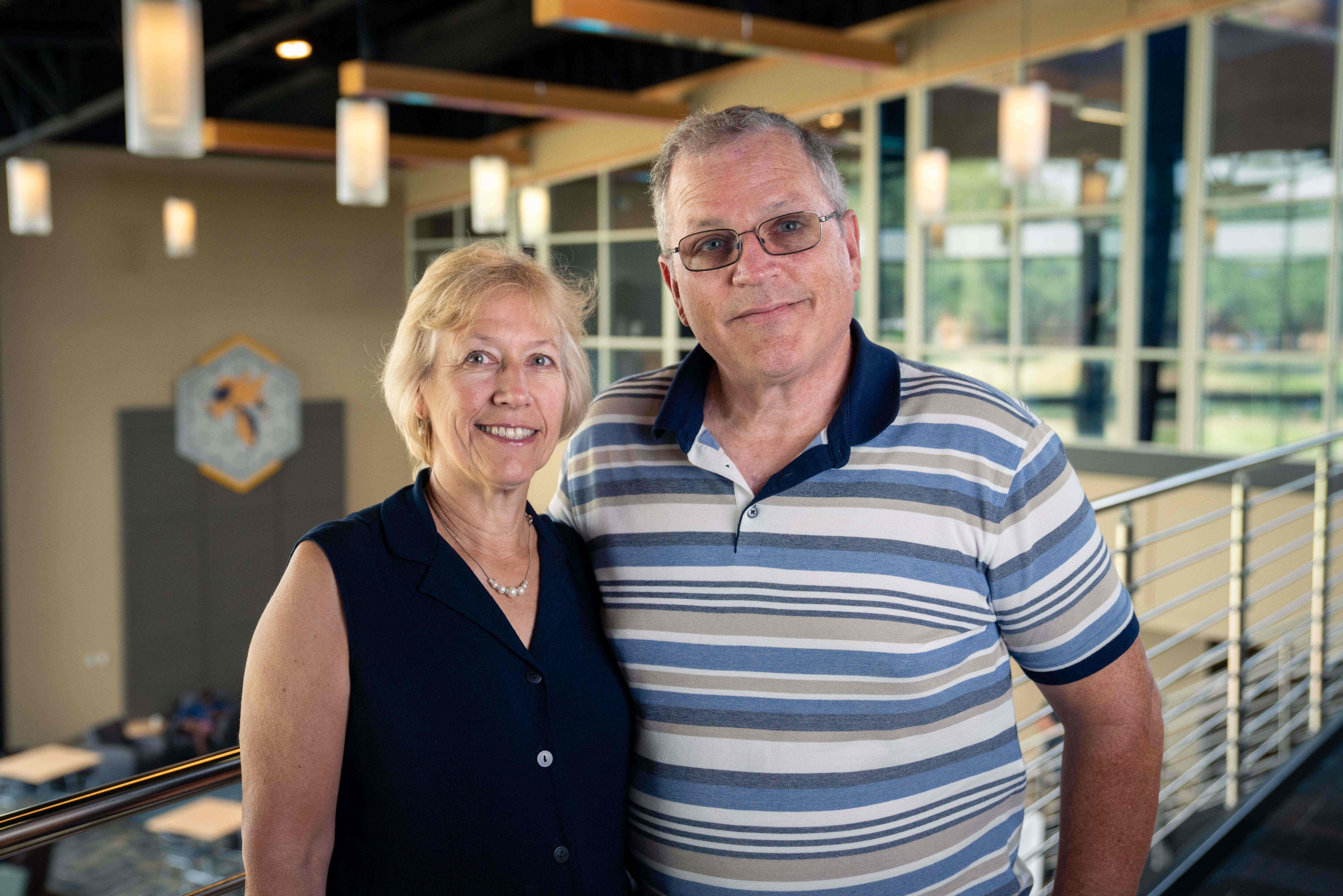 Peter & Sharon McMillan, 1980 & 1981
How did the two of you meet?
Peter: We met in class. By the end of the semester, we were sitting next to each other, and on the last day of school, I asked her to marry me in Speer Chapel. I gave her our first kiss down by the pond, too, so we have a lot of good memories here.
Sharon: He sort of proposed to me in front of the grave, LeTourneau's grave. Very romantic.
Peter: Well, I didn't really propose to you then. I was testing the waters.
If you could share a word of advice to current students, what would it be
Peter: At LeTourneau, you meet a lot of friends, and it's easy to spend a lot of time in intramurals, classes, and studying. But, I think it's also important to develop good friends at a local church and be connected to one, where godly men and women can mentor and care for you. That's been one of the best things for me over the years.
Sharon: Don't be afraid to try something new. Fear holds you back from a lot of things...We [instilled in] our kids—we have three children with families of their own—the importance of getting plugged into a local church and being around families, not just your peers. Don't lose that.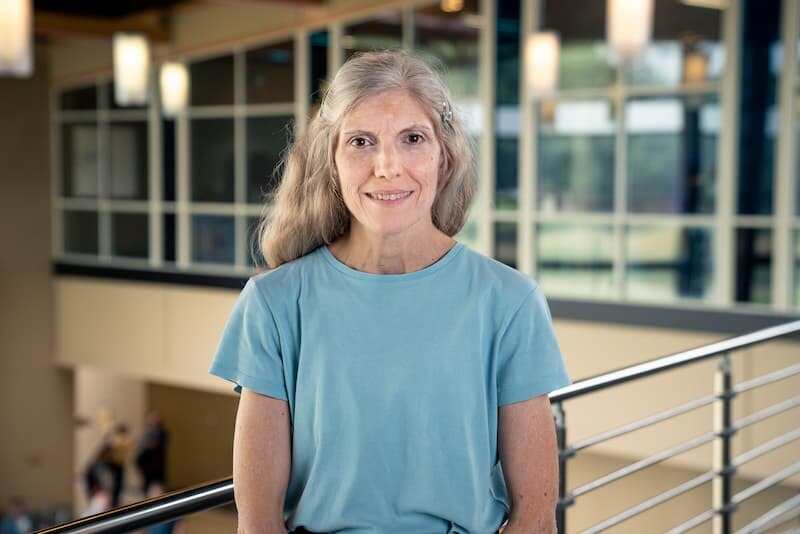 Lisa Skielnik, 1988
How did your time at LeTourneau impact you on a spiritual level?
When I came [to the school], I knew Jesus as my savior and had a Bible background, but I was still thinking about life and trying to get my hands around it. At that point, it's good to be around people who are mature Christians. Several of my professors, especially Dr. Lifer and Dr. Graf, were engineers not pastors, but they were very godly men who lived out their faith. I also took advantage of the variety of spiritual things offered on campus: chapel, Spiritual Emphasis Week, Missions Emphasis Week, dorm devotions, etc. Looking back, I wish I took even more advantage of them.