As part of LeTourneau University's 75th Anniversary, the Alumni Relations Office sponsored an Alumni t-shirt contest.  This year's winner was Aisha Terrill, 2017 Computer Science graduate, for her design highlighting the fly-over of Harmon General Hospital by Mom & Pop LeTourneau in 1947.  The t-shirt will be sold in connection with Homecoming and then throughout the year. All proceeds from the shirt will go to support our endowed student scholarships that provide financial aid to students each and every year.
Design Submissions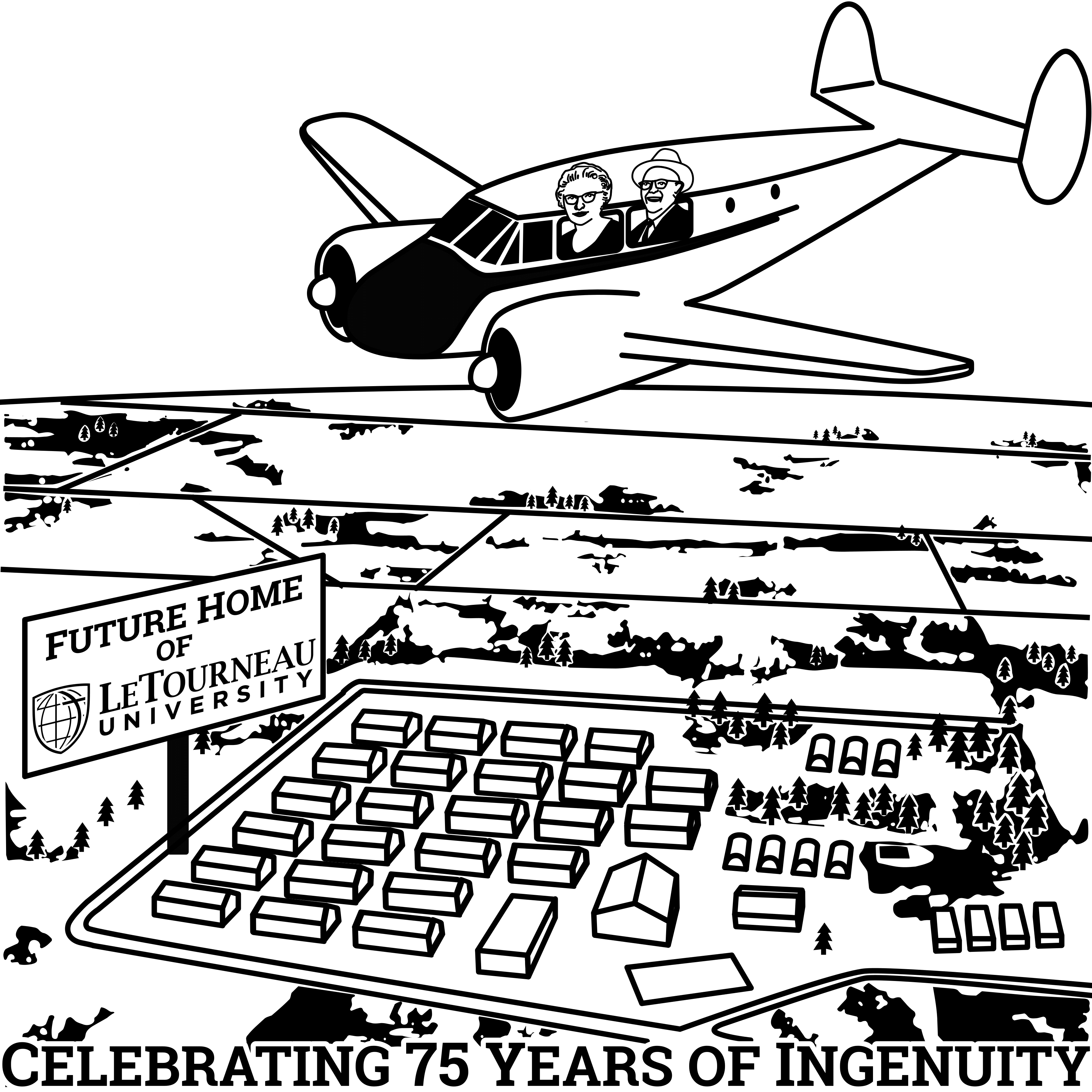 Design Winner - Aisha Terrill, 2017 Computer Science 
Runner Up Designs: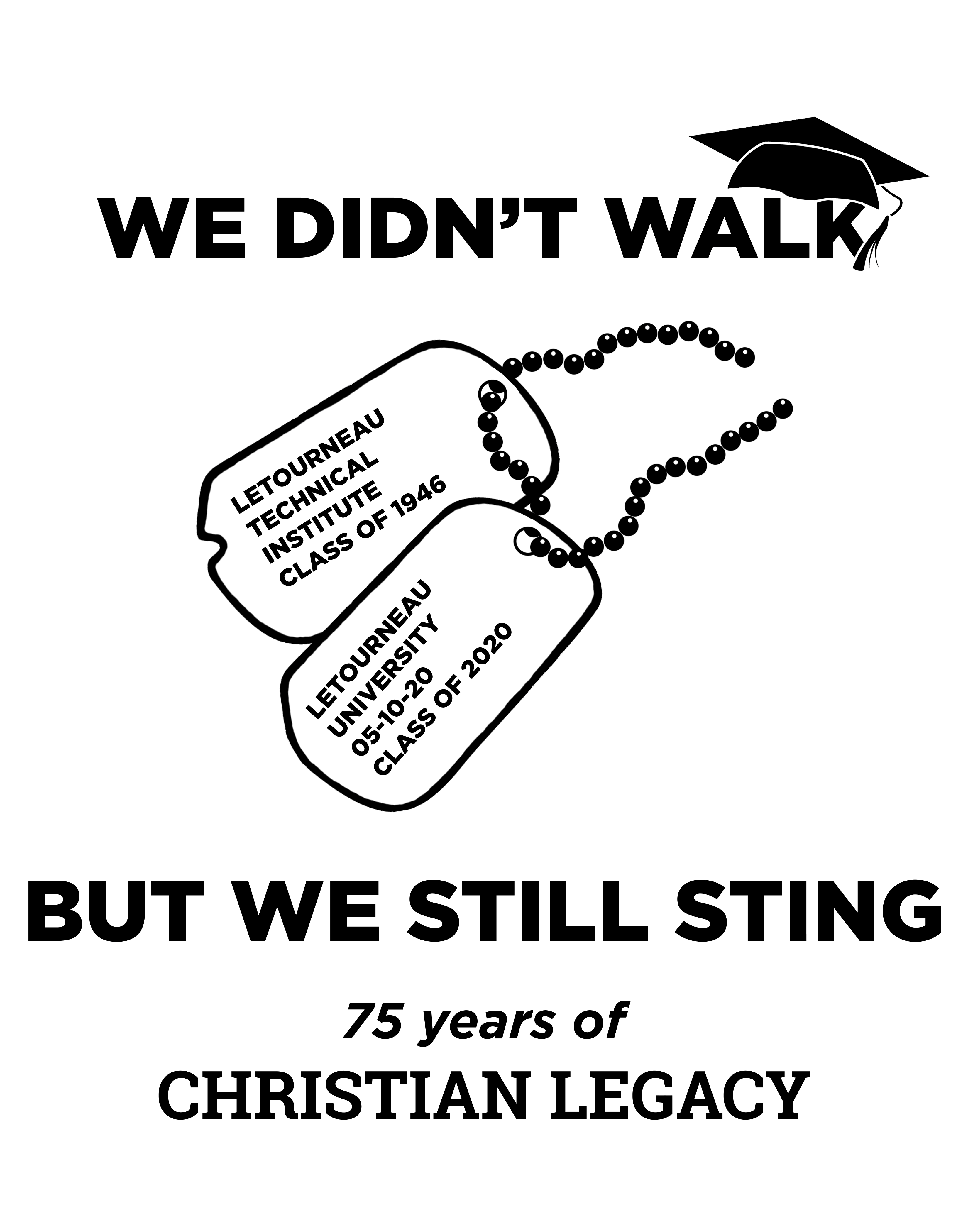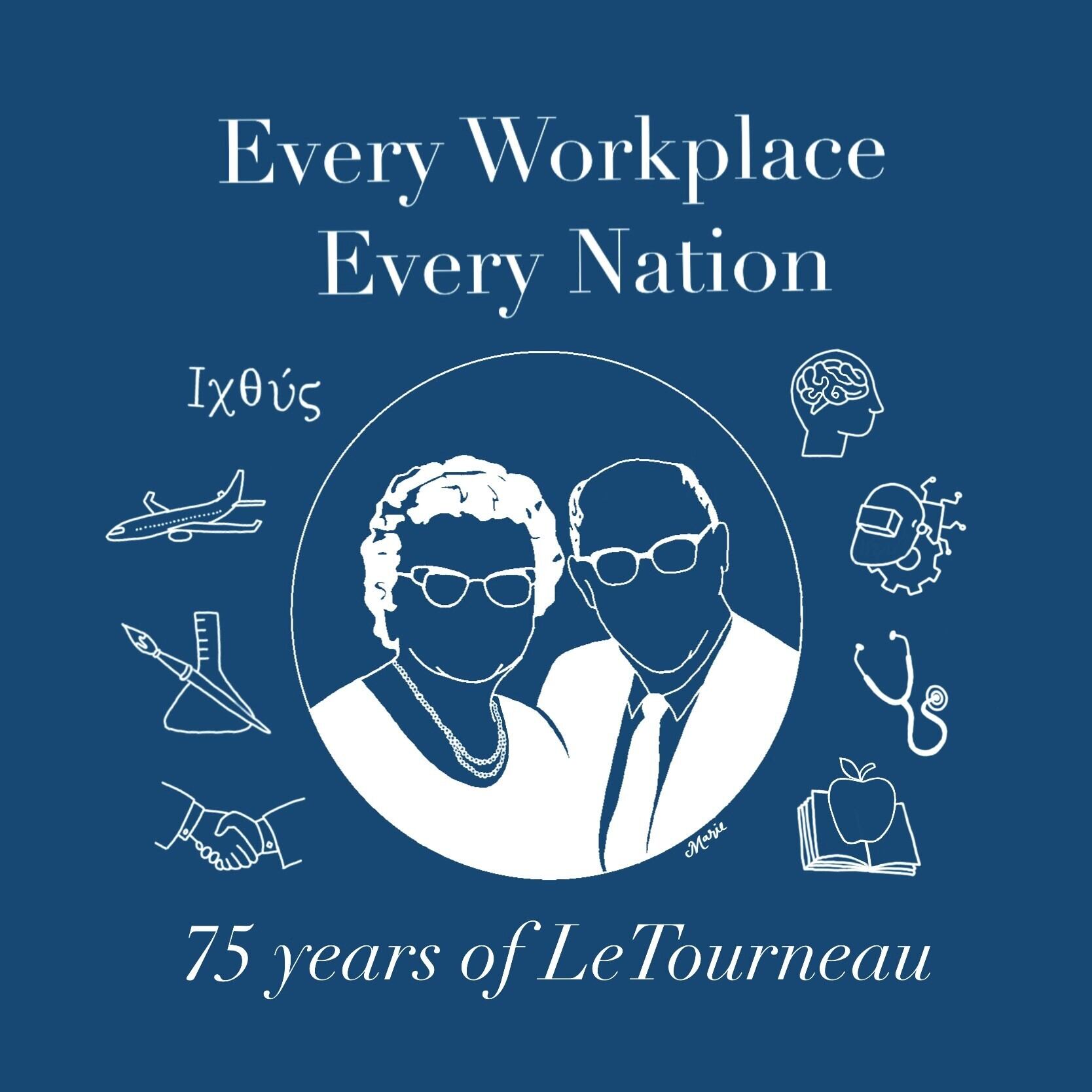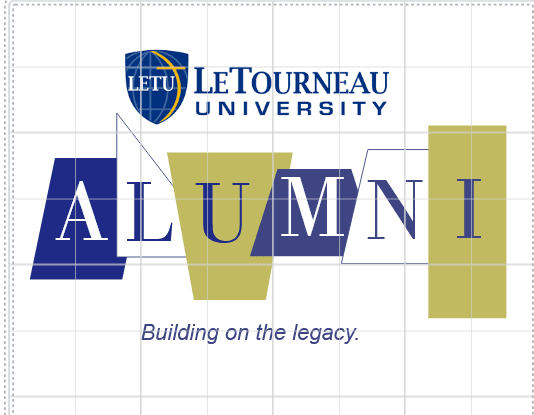 From left to right: Submissions by Natalie Dottle ('20, Engineering), Kristen Villareal ('19, Materials Joining Engineering), and Dorrie LoBue ('91, Business Management).
$250 Prize Winner
Aisha Terrill
2017, Computer Science
Official Contest Rules
The contest is open to all alumni of LeTourneau Technical Institute, LeTourneau College, or LeTourneau University who wish to participate.  Only ONE entry per person.

All entries must be original creations of the contestant.  You agree to submit a design that has never been published, and does not contain trademarks, logos, copyrighted works of any other person or business, or profanity,.

The chosen design will receive a prize of $250.  Alumni who are staff or faculty of LeTourneau University are welcome to participate (Note: prize money will be considered income, per IRS guidelines).

The winning design will remain the property of LeTourneau University's Alumni Relations Office, and will not be returned to you. LeTourneau University may use the winning design at any time after the contest. The winning designer may display their own design in a portfolio or personal collection, but may not sell or reproduce the design for any other purpose once submitted to the contest.

Design submissions will be judged by members of the Alumni Council.

The contest begins October 1, 2020.

The entries must be submitted via email to alumni@letu.edu by 12:00 p.m. midnight CST on Sunday, November 29, 2020.   Please use the subject line: SUBMISSION T-shirt Design Contest.

FORM OF ENTRIES: 

The entry should be accompanied by your name and contact information.
The entry may be any of the following art file formats: .AI, .JPG, .PDF, .PNG or .PSD. (Dimensions: 12" x 12")
The design should be for the front side of a T-shirt only.
The design should be ONE color as it will be printed in a maximum of one color.
Incorporation of the University's institutional logo and/or symbol is permitted, but not required. Click 

here

 to view and download the university's logos.

We reserve the right to pick one entry, more than one entry, or no entries as the winning entry.