Live Stream
Program
Event Schedule
Commencement Speaker
Application of Intent to Graduate
May 2022 Commencement - May 7th
10:00 a.m.
School of Arts & Sciences
School of Aviation & Aeronautical Science
School of Education
School of Nursing
School of Psychology & Counseling
School of Theology & Vocation  
2:00 p.m.
School of Business
School of Engineering & Engineering Technology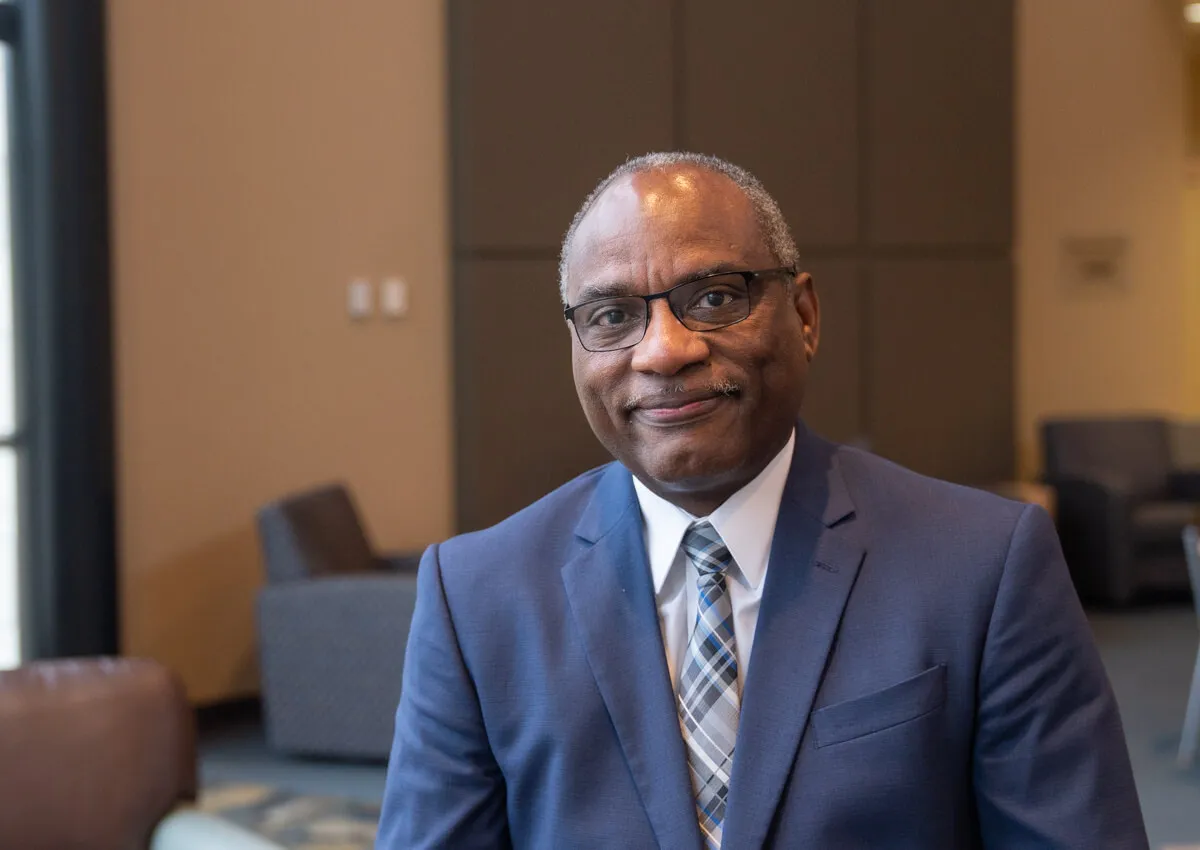 Dr. Larry A. Mercer
Dr. Mercer earned a BA in Psychology from East Carolina University, and Masters of Theology and Doctor of Ministry degrees from Dallas Seminary. 
He has over forty years of direct professional experience in a number of diverse settings including: the local church, early childhood education, elementary education, middle school education, high school education, a juvenile institution and the adult prison system. He has served in roles that provided executive leadership with a faith-based nonprofit organization, broadcasting network, a publishing company, a retail bookstore chain, and two different higher education institutions.
Dr. Mercer has taught in four different higher education institutions.  He has earned certifications in several areas including: Instructional Design, Knowledge Management, Strategic Planning, Training Management and Coaching. 
He has either authored or contributed chapters to over four different books.  His published works include:
"A Gift from God: Foundational Principles of Biblical Parenting"
"A Gift from God Workbook"
"30 Days to Living with Purpose"
Dr. Mercer contributed chapters to "Building Unity in the Church of the New Millennium," and "Prophecy in Light of Today."
Dr. Mercer is an avid researcher and has a strong personal interest in the integration of neuroscience and Scripture.  One of the new and fun projects he is currently working on involves a collaboration with his daughter, Michele Charles-a graduate of LeTourneau University, co-hosting a weekly podcast: "Let's Build their Brain."  The "Let's Build their Brain" podcast focuses on discussing practical insights that foster the optimum health and development of young children.
His past speaking ministry and travels have taken him across the United States, as well into Africa, Europe, Latin America, and the Middle East. 
He currently serves as Executive Administrator at Kingdom Collegiate Academies and Oak Cliff Bible Fellowship.  He also continues to provide executive coaching to individuals, churches, and organizations through his consulting organization Therapon Leadership Services.
He and his wife Annie have been married for over forty-three years and have four adult children and two grandchildren.
Dr. Mercer has strong passion for LeTourneau University that is fueled by the privilege of more than eighteen years of intermittent board service that started more than twenty years ago.  His daughter, Michele, and son-in-law Cedric are both graduates of Letourneau University.
All students participating in the graduation ceremony must complete the Intent to Graduate form. 
All students planning to graduate must submit an Application of Intent to Graduate to the Registrar's Office. There is a $100 fee for the undergraduate program and a $150 fee for the graduate program which needs to be included with the form. The fee is required of all candidates for graduation, even if you choose not to participate in the ceremony. If you do not complete all of your course requirements by the graduation date, you will not graduate and will have to reapply for graduation. To reapply, you must submit a completed copy of the Application of Intent to Graduate form to the Registrar's Office and pay the $35 reapply fee by the deadline to apply for the next graduation date.
---
The Application of Intent to Graduate form link will be sent out early in the semester by email to the student's LETU email account during their planned graduation semester. For more information, contact Registrar@letu.edu.
---
Read the Graduation Frequently Asked Questions and review the dates and deadlines for graduation eligibility.