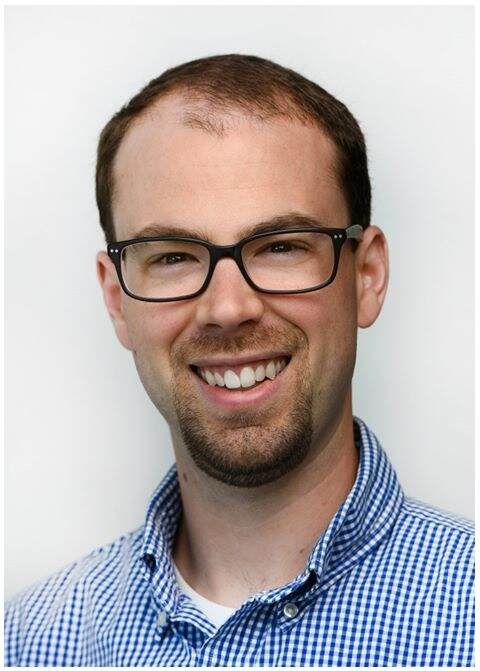 My name is David Runyon, a 2004 LeTourneau graduate in psychology. I grew up in a small town in southern Michigan. My great uncle worked for LeTourneau as a metallurgist at the LeTourneau plant. At first, I was looking at schools around my local area. Some had great programs but not enough scholarships. Some had great scholarships but not the best programs. My grandfather told me to check out LeTourneau University. We went down for a visit in March and decided that this is where I wanted to end up. I put in an application and showed up in August- in the roasting heat.
I lived with a great group of guys, built within my floor community. We still get together regularly, usually at my house because it's the most central location for all of us. I think that's one of the great advantages that LeTourneau has, is helping create and foster that community. You don't only have an education that serves you through your whole life but also relationships that will serve you through your whole life. While I was at LeTourneau, I had an opportunity to be in student leadership as a peer advisor for three years and worked with Admissions for two. It was great to participate in the mission of the institution, not to just build myself up, but to build up Christ. I believe that mission, of carrying Christ into the workplace, is not something most Christian colleges make as explicit as LeTourneau does. Being able to influence other people's lives in both a direct way, but also the quiet examples of showing Christ's love, while working with faculty from different faiths.
I work as a university Librarian at Harrisburg University of Science and Technology, in Pennsylvania. I strive to create a balance between being the best professional, yet also not jumping down your throat with my faith. I ask myself, 'how do I stand up as an example of what Jesus taught and how He said to interact with other people?' As long as I keep a door open, there's a chance of a conversation, and I can step through that door when the time is right. And a lot of that I learned at LeTourneau. I really learned who I was in a Christian environment with other Christian men and women in classes where professors started courses with devotionals and prayer. But at the same time, I was encountering lots of different traditions amongst Christianity.
I had a place to discover there are different ways of celebrating Christ- getting away from 'if you're not doing things my way, you're doing it wrong.' But realizing there are fantastic people around the world who believe in Christ and follow Jesus's teachings yet do church completely differently. So, we were able to have those conversations and, in some cases, just battle it out sometimes, to discover different viewpoints. There are still areas I disagreed with my friends, but that's part of the maturity process. We can sit down with the foundational strength of our relationships and the strength of our common faith, and we work through it together and explore God's character. We might still disagree in the end, but we're still friends as we learn through the process of how to build up the Body of Christ, instead of tearing it down. For example, the way we worship God in white person suburbia in the United States, is different than in an urban Hispanic congregation outside of New York City. It all works if we don't come in with the attitude of, 'oh you're doing this wrong', just because it's different. I learned how to handle that a lot better than I would have if I stayed closer to home.
A place that lets Christians come together and explore faith together is what LeTourneau is all about. I give to LeTourneau because I want to promote and support that environment. It's much different than what you would see at a traditional bible college, where all the students are looking at ministry careers. It's more "how can we bring faith and ministry into technical and professional careers, where we will be working alongside people from all walks of life?"
If you went to LeTourneau, you're probably a pretty smart person. Maybe you're in a good place financially, maybe you're still working towards it. But whatever your situation is, if you got something good out of this institution, see what you can do to support the continuation of those good things. It might be as simple as putting a message out through Facebook or spreading the word with kids in your church's youth group asking if they have considered applying to LeTourneau. Maybe the best thing to give back is feedback-saying, "here are the thing that didn't work for me or did." Whatever you got- whether it's cash, prayer, feedback or information- at least one of those things will be helpful.
I can have an interesting and engaging conversation with anybody, having gone through a LeTourneau education. And that allows me now to reach those same types of students and people in my current work. I am convinced that if God's word is true then anybody who is deeply looking for truth- the truth of the universe and reality- will be getting closer and closer to the Christian worldview. The nature of reality is God's creation, and our mission is emulating Christ and spreading His word to those around us- glorifying God with all that we are and all that we have!