Transferring to a college needed to check several boxes for Mallorie; it needed to be close to home, cost-effective, with a solid undergraduate business program.
Mallorie walked across the commencement stage in May 2019—she had earned a bachelor's degree in accounting, had accepted a full-time job in her field, was already halfway done with her MBA, and had just wrapped up a year making lifelong friendships as an RA on Gilbert Hall.
"I never would have thought I would have been where I was when I ended my career at LeTourneau. It's been a really great growing experience and I can see where I've matured and strengthened."
Directly after graduating high school, Mallorie attended community college to earn general education credits and try out possible majors. Toward the end of her time there, she had landed on pursuing an accounting degree and was strongly considering three different colleges.
"Then my dad said that we should look at LeTourneau—my sister was looking for schools at this time too—so we both looked and the first time we visited campus we thought, 'yeah, this is what we want.'"
Having attended events at the Belcher Center in the past, Mallorie was somewhat familiar with campus, but says she didn't get the full experience until she visited as a prospective student—it was then when she solidified her decision to become an LETU student.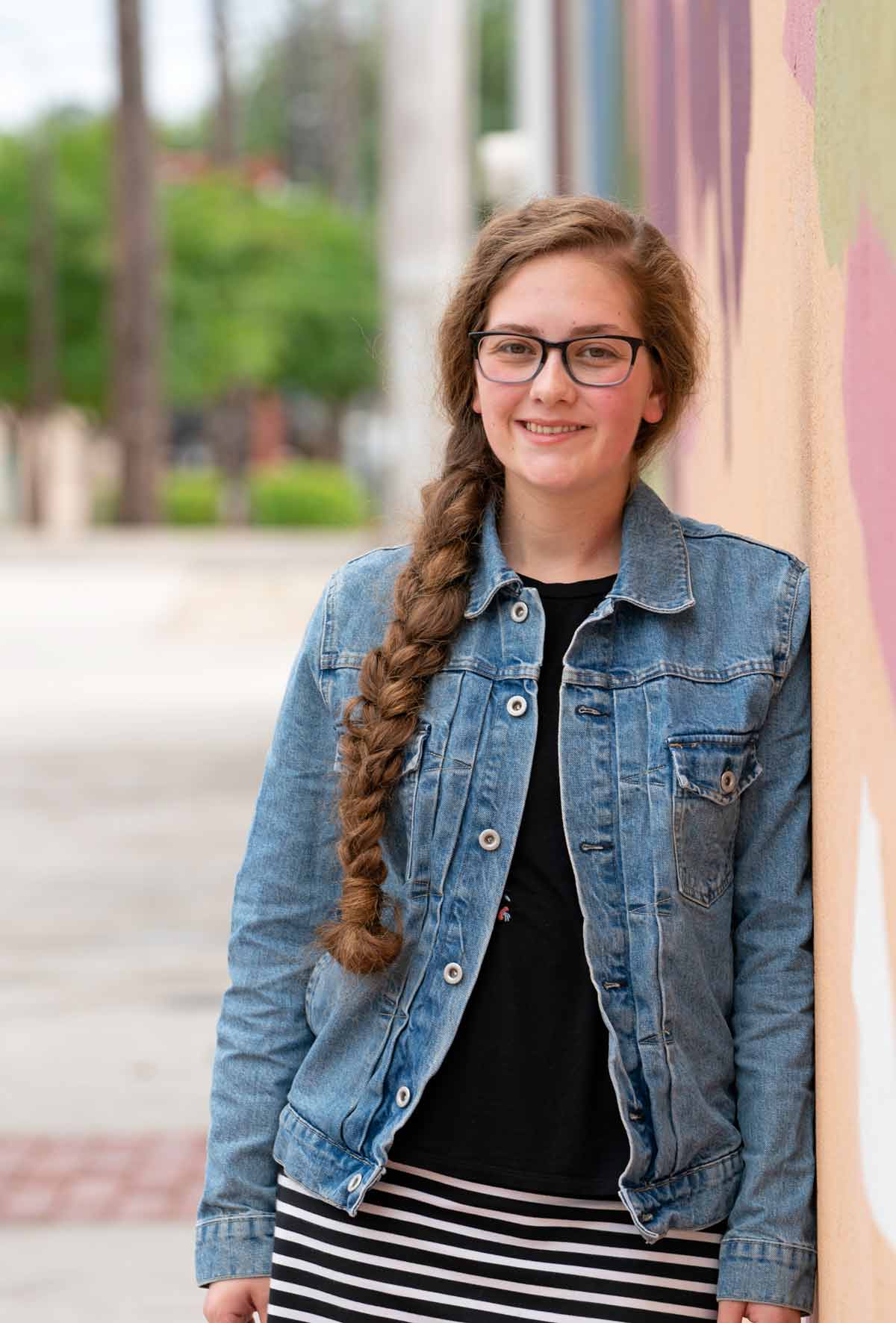 Mallorie found her place quickly—she says she made friends immediately in her classes and describes LETU's School of Business as "tightly-knit" with influential faculty members who care personally for their students. 
"My faculty members were awesome. I loved Dr. Rowe. I remember my first semester I walked into her class, and it was my first accounting class, so I was kind of nervous. There sits this bubbly professor who was so excited! She's very passionate about what she does and her concern for her students. Part of that, I think, comes from being at a Christian university. She's probably one of the most integral parts of my time at LeTourneau."
During her junior year, she was a commuter student and began working in the student life office, which led to her taking a position as an RA for her senior year.
"Because LeTourneau's a smaller environment, you get the opportunity to know the people you live around. Instead of just knowing who lives in what room, you get to really know the people and have cool conversations with them. 
"I lived on G1—the first floor of Gilbert—it's the smallest floor in the building because we don't have as many suites because of the lobby. I got to make connections with the girls and just had fun with them."
Some of her expectations of dorm life were met; some were exceeded. 
"I think, looking from the outside as a commuter, you think every floor is the same but you learn each floor has their own personality."
But would her credits transfer? Mallorie wasn't exempt to the logistical, practical matters that many face, but she says that, with the help of her advisor, everything worked out easily in her favor. 
"When I was at community college, I ended up taking credits that I didn't necessary need and I was worried that I had wasted a bunch of money, but LETU was able to work them into my plan so it still counted toward my degree."
In the midst of finals week of her senior year, Mallorie got the phone call with the news that she was hired fulltime for a revenue accounting position with R. Lacy, a Longview oil and gas company that's been a local staple since 1946.
"Being a Longview native, I've heard nothing but good things about them—it's one of my dream companies. My accounting professor, Dr. Rowe, was an integral part of me getting my job because she recommended me for the position. That's another thing that I like at LeTourneau; at smaller schools, you get more networking opportunities. You get to make connections with people that pay off down the road."
Even though she's starting her career, Mallorie's an LETU student for a bit longer: 
"I liked that LETU's business program had the 4+1 option, so I was able to start working on my MBA at the same time as my undergrad. I just graduated this May and I'll be able to graduate next May with my master's, so I'm getting an undergraduate and a graduate degree in four years total. LeTourneau was the only school I found that had that option. And I'll get to finish my MBA online while working fulltime, which is a really awesome opportunity.
"I wouldn't trade my decision to come to LeTourneau for anything. I even thought—as a graduating senior at LETU—would I trade my two years at community college to be at LeTourneau? I don't think I would have, because I don't think I would have appreciated LeTourneau as much as I have transferring in. I still would have loved it, but having gone to a different school first, I think I appreciate LETU more. It was the best fit for me."