Dr. Junqueira reflects on tragedy, loss as war takes place in Ukraine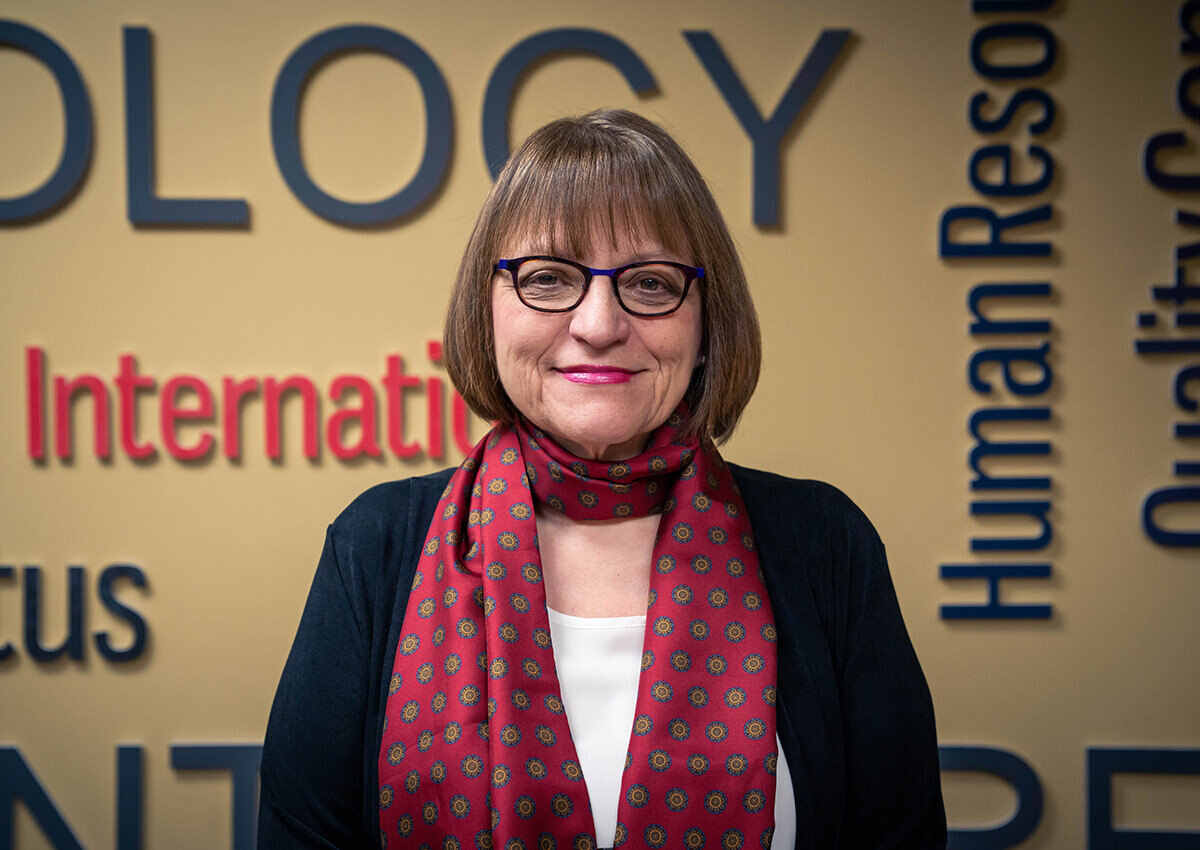 As a Communication major with a special interest in politics and human rights, I have always admired those who take a minute of their day to focus their lens on others' suffering as a result of political and social conflicts. At LeTourneau University, Dr. M. Isabella Cavalcanti Junqueira from the School of Business uses her voice and faith to spread awareness about those afflicted from the war taking place between Ukraine and Russia. 
Dr. Junqueira has been at LeTourneau since July 2021. While she's a professor for the areas of Entrepreneurship and Marketing, her teachings go far beyond this. During the Spring 2022 semester, as her student for the Principles of Marketing class, Dr. Junqueira started one of her lectures with a devotional on Ukraine and Russia—discussing the countries' history and the importance of understanding that, when it comes to civilians, it is not a matter of victims versus perpetrators. 
"It saddens me how when you listen to the news, or when you listen to even very well-intentioned people, they often say war is terrible. Yes, we agree it is. [However, the problem comes when] they take sides," she said. Dr. Junqueira elaborated on how, as a professor, she taught both Ukrainian and Russian students while living in England and emphasized how dear her students are to her. "And so I wanted to show that this tragedy is not one-sided; while my Russian students are not being killed, they wake up in the morning and the money they were saving to buy a house, for example, no longer exists. They struggle with finding food, and they cannot get out of the country because no one is leaving Russia. People forget there is another story not being told. And I did not want the devotional to be political. My goal was to show there are people in need in both sides."
If there is anything I rejoice in as a student at LeTourneau University, it is the fact that, during the two semesters I've been here, I've met instructors that give LeTourneau's slogan meaning; we are the Christian Polytechnic University. Taking their classes has been enriching—not only in terms of my education, but also for my purpose and sense of direction in life as a follower of Christ. Dr. Junqueira has been no exception to this.
"I think that's the beauty of Christianity. I think if Jesus taught us anything, it's that He does not choose a group of people over another. In His eyes, we are all worthy of mercy. He's the savior of all," she said. "And so that's what I wanted to remind the class in the midst of all the noise and hype of the news—to think about people. I say that in Marketing, and I mean it; you must think of others always."
Dr. Junqueira was also quick to explain the relevance of history in our lives as Christians, bringing attention to the patterns one can typically see when carefully examining it.
"History matters because, truly, it does repeat itself. Like I said in class, this has been happening since the Garden of Eden. But for example, look at how the Turks eliminated the Armenians. And then look at how Adolf Hitler later pointed to the insignificance of this event as no one remembered anymore. Then, one could argue this explains how and why Hitler got to do what he did," she said.
Additionally, Dr. Junqueira addressed the similarities between the war taking place in Ukraine and Adolf Hitler's abuses that prompted World War II.
"Now we have another point of reference; there is somebody invading a country and killing women and children. And for us to say how surprising that is, it's not. That's why studying history matters. Not to develop a sense of paranoia, but to understand the fallen condition of men and women, and to understand—especially from a Christian point of view—why we should be different and stand for what's right," Dr. Junqueira said. "The Bible is our manual, and I tell my students at LeTourneau to read it. But is it on them to do so. I can give them devotions, and I can try to inspire them, but at the end of the day, it is they who need to own it."
When asked about why she picked LeTourneau University as the institution to share her knowledge with students, Dr. Junqueira elaborated on the university's pursuit of global excellence.
"One of the things that was very attractive to me about LeTourneau is that we want to be a great influence locally, but we are also worldly-minded. We think of the world we hope to influence," she said. "Wherever we go, wherever our students go, whatever profession they exercise, we will have an impact in the world. This is the culture at LeTourneau. It's precisely that focus on impacting the world, wherever God takes us, that makes LeTourneau a place that truly emphasizes being an influence for good."
Article written by Adriana Cisneros Emerson