About
Amenities
Floor Plans
Built in 1963 and named after Allen C. Tyler, Tyler West was the first permanent residence hall at LETU and thrives today as its residents embrace its culture and traditions. Tyler East was built later as the second phase of Tyler Hall. Tyler is one of several all-male residence halls on campus open to students of all years, and it's known for its lively, close-knit community.
Tyler Hall is located on the northwest side of campus across the street from the Belcher Center. Tyler has three floors on the west side and four on the east side, each housing 30-35 students. The building is secured with keycard access, and Tyler residents can get into the building and their own floor 24/7 with their student IDs. Other male students can access Tyler until midnight, but female students only have access during set visitation hours each week.
Each floor of Tyler has one student resident assistant and one student spiritual life assistant.
Tyler Hall enjoys an extra layer of strength and noise insulation from its cinder block construction. The Tyler lobby has game tables and lots of seating for guys to relax and hang out during their free time. The lobby is open to all students from 8:00am-midnight every day. There is also a laundry room with free washers and dryers in a separate building behind the residence hall. Tyler residents can use the parking lots on either side of the building.
Each floor has a lounge with couches, and most have a projector and screen for watching TV/movies or playing games. Tyler is the only residence hall on campus with communal bathrooms maintained by the custodial crew, meaning residents don't have to clean their own bathroom! Tyler West has one communal bathroom per floor with locker room style showers, and Tyler East has two bathrooms per floor with shower dividers. Rooms in Tyler are double occupancy.
Each room in Tyler includes:
Two height-adjustable beds
Two desks
Two desk chairs
Two small bookcases
Three built-in wardrobes with hanging space and shelves
Three large drawers under each wardrobe
The bedrooms in Tyler have tile floors, and rooms in Tyler West have higher ceilings than those in Tyler East.
Tyler East First Floor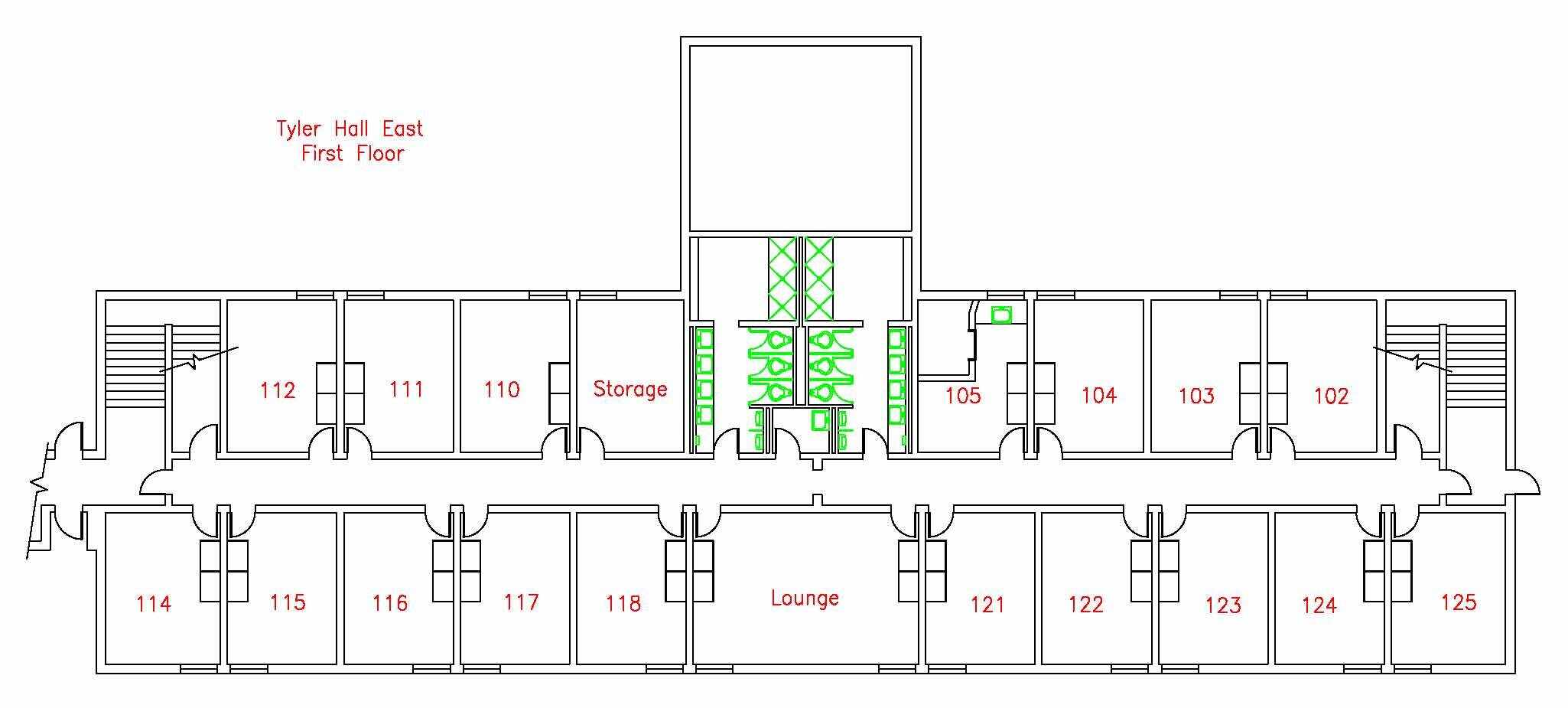 ---
Tyler East Second Floor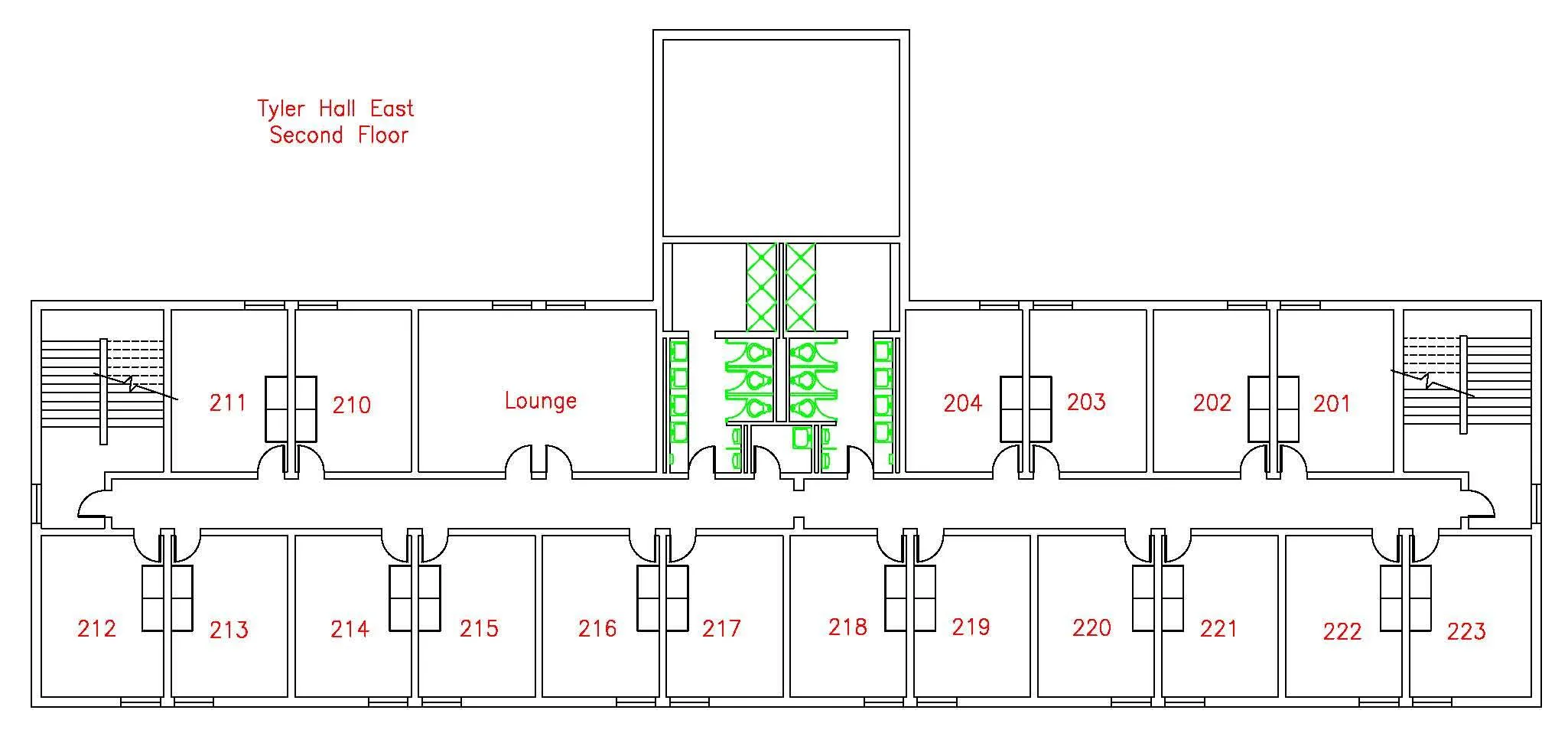 ---
Tyler East Third Floor
---
Tyler East Fourth Floor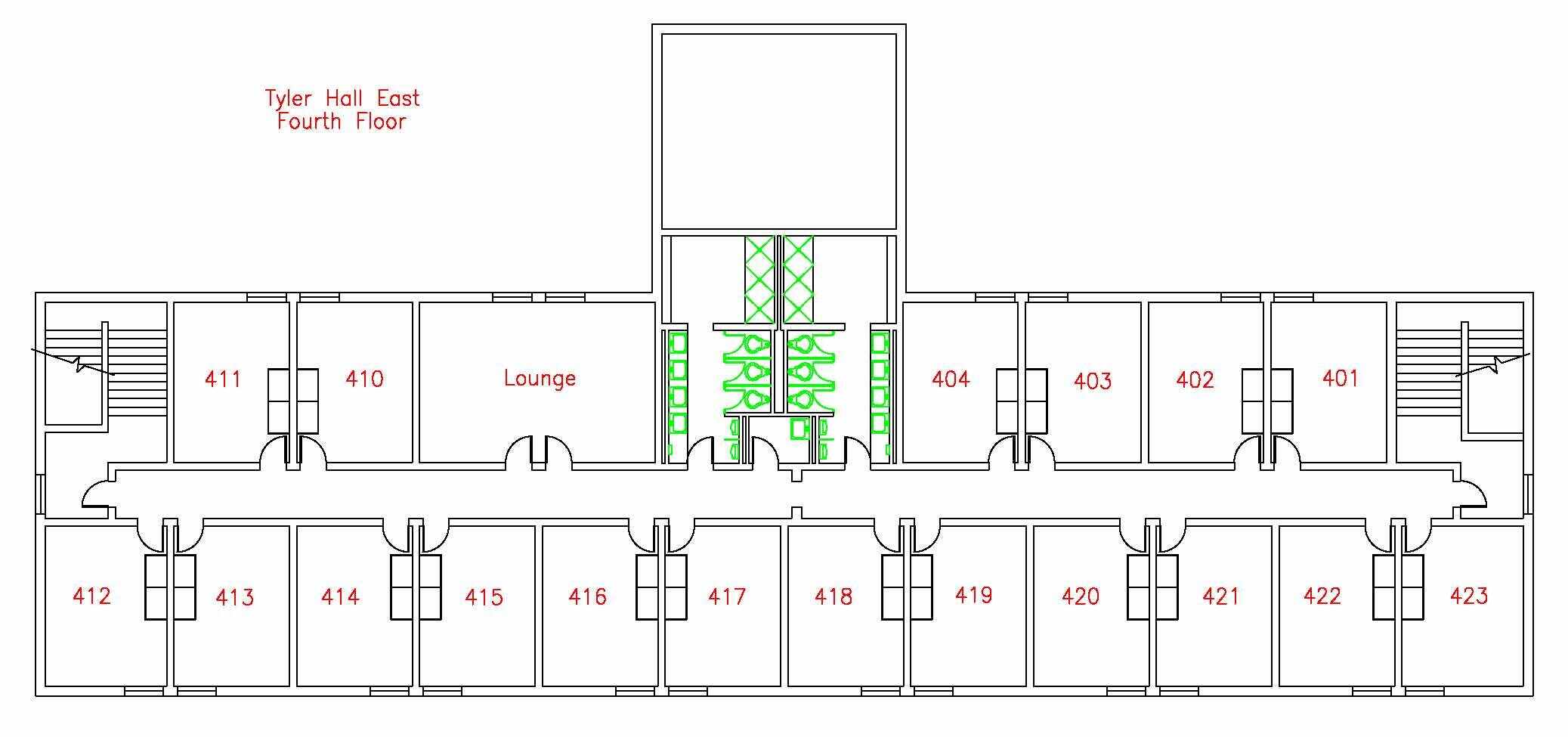 ---
Tyler East Bedroom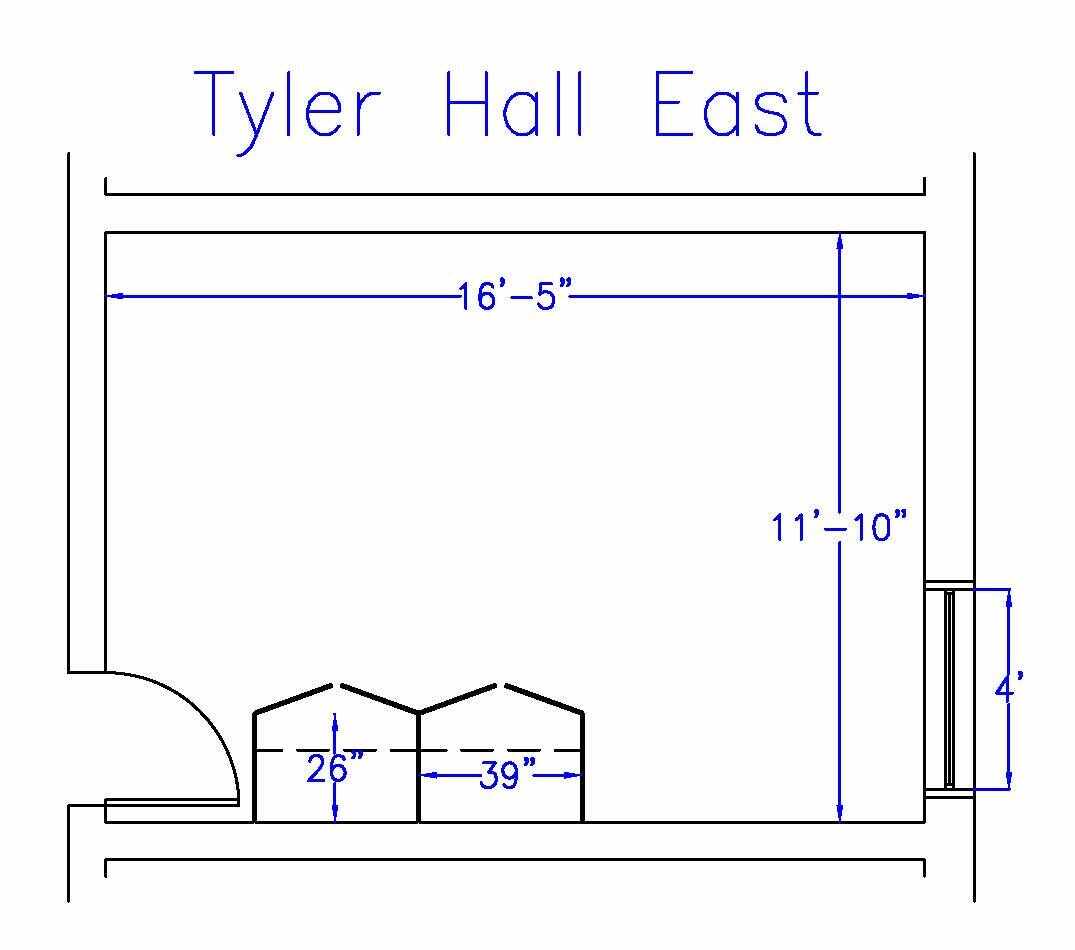 ---
Tyler West First Floor

---
Tyler West Second Floor

---
Tyler West Third Floor

---
Tyler West Bedroom