About
Amenities
Floor Plans
Tyler West was the first permanent residence hall at LETU, built in 1963, and thrives today as its residents embrace its culture and traditions. Tyler East was built as the second phase of Tyler Hall. Standing at the same height of the three floors of Tyler West, the east side is four stories tall.
Tyler Hall enjoys an extra layer of strength and noise insulation from its cinder block construction. The 30-35 residents per floor share one community bathroom, so there typically isn't a wait for the shower in the morning. (Also guys, Tyler Hall is the only living option where you don't have to clean your own bathroom! Our wonderful custodial crew cleans Tyler's community bathrooms).
Tyler East and West share a spacious main lobby. There is plenty of room to study, hang out, or play pool, ping pong and foosball.
Storage Includes:
Three built-in wardrobes that provide plenty of hanging and storage space
Three large drawers under each of the wardrobes
Closest to the door are a couple of smaller cabinets for extra storage
Room 103 can be used as a handicap accessible room with a private bath.
Tyler West is #33 on the LETU Campus Map.
Tyler East First Floor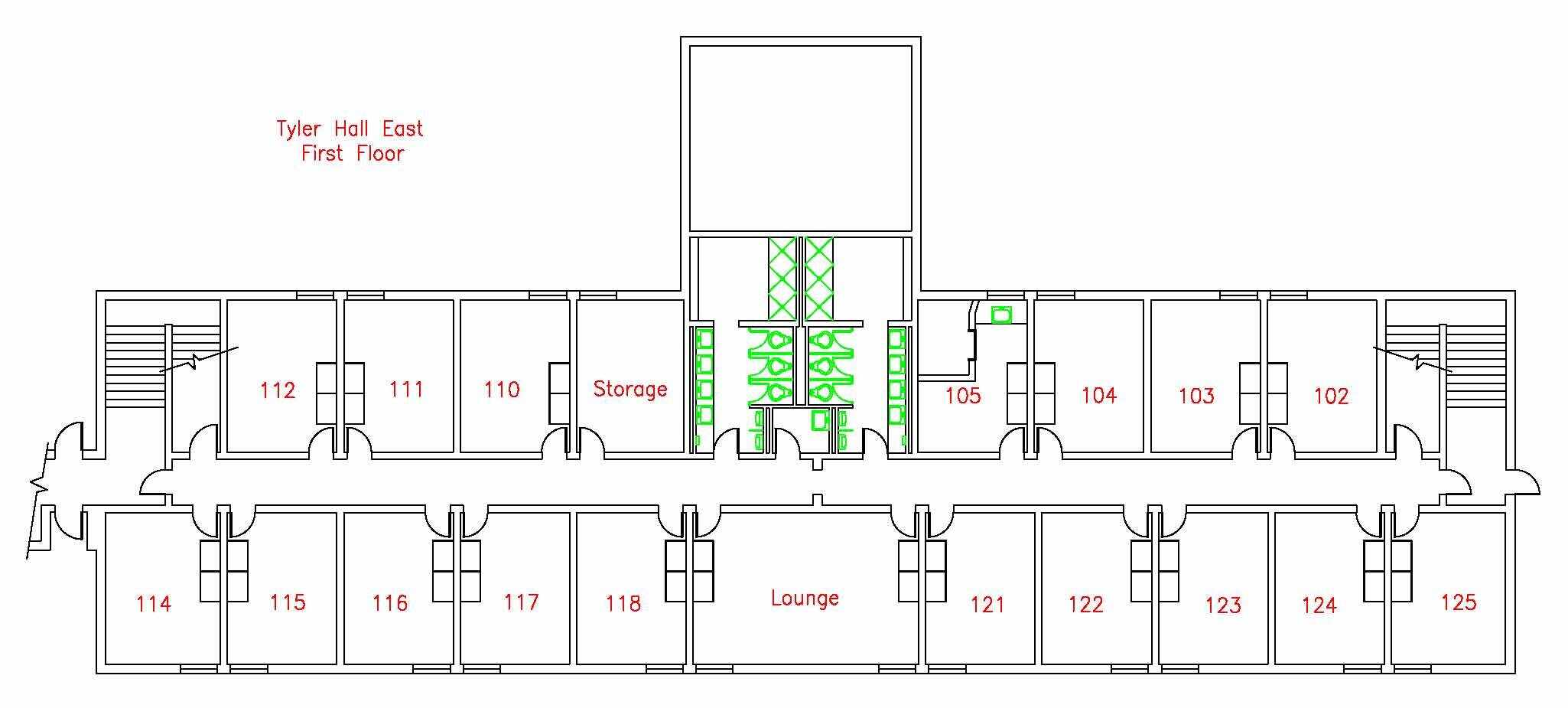 ---
Tyler East Second Floor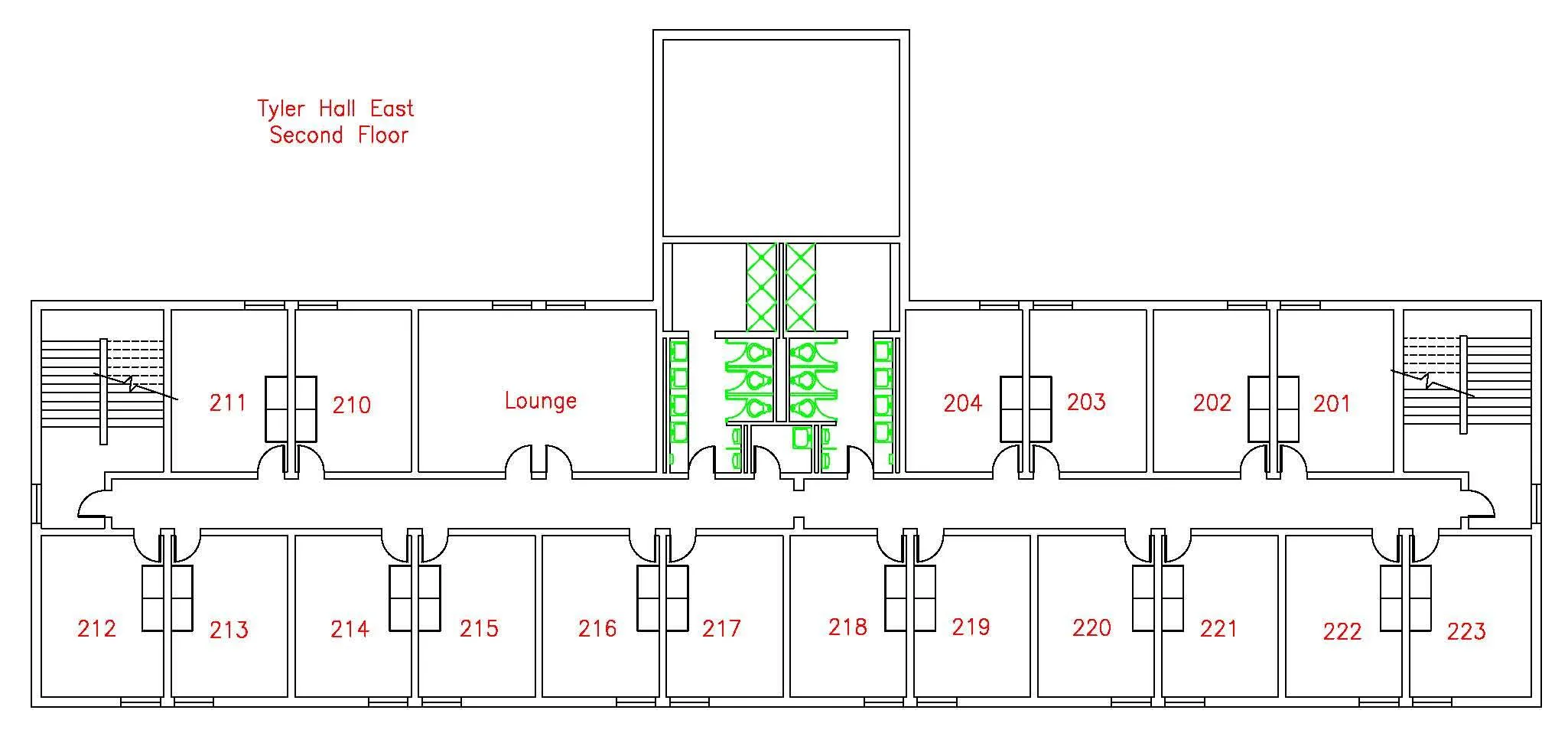 ---
Tyler East Third Floor
---
Tyler East Fourth Floor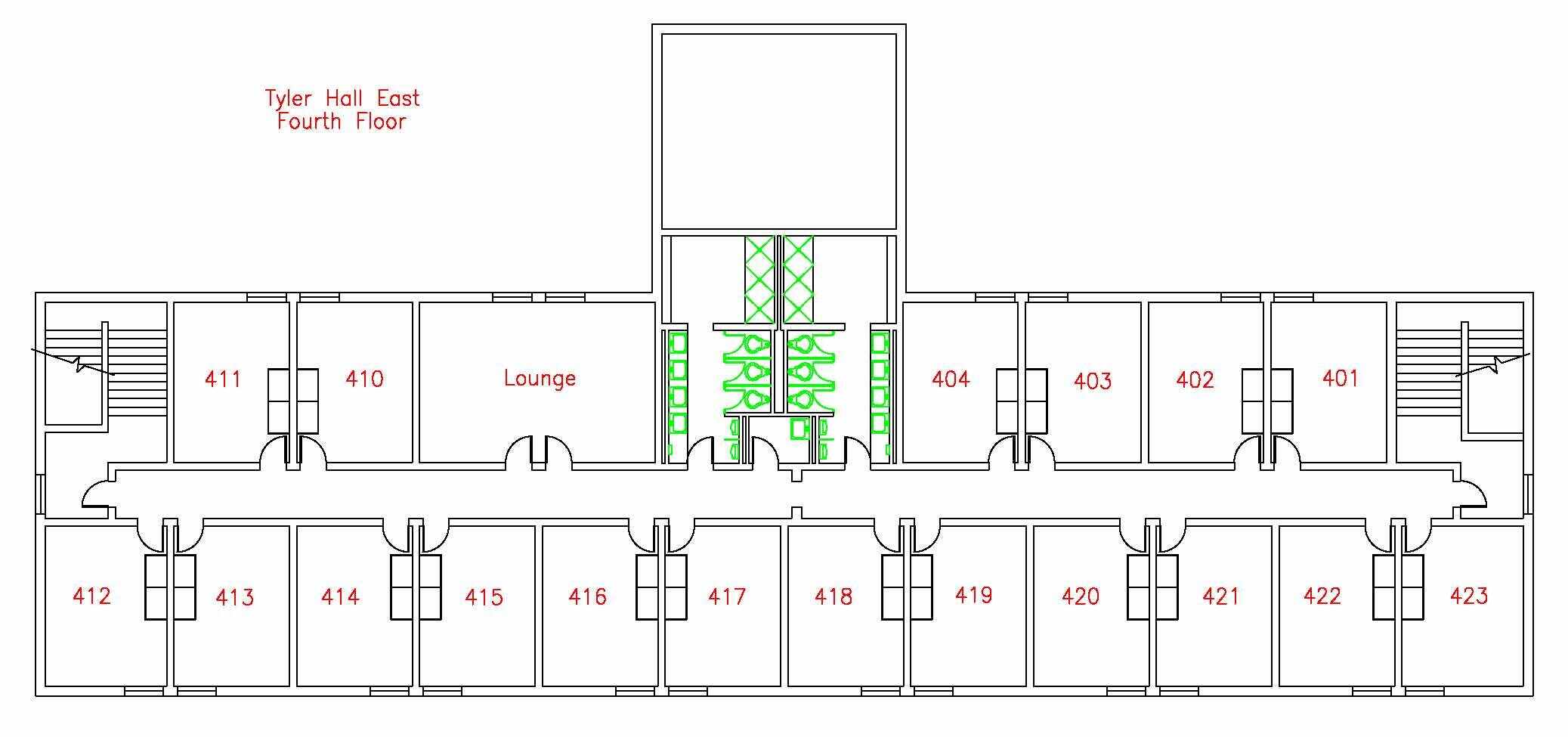 ---
Tyler East Bedroom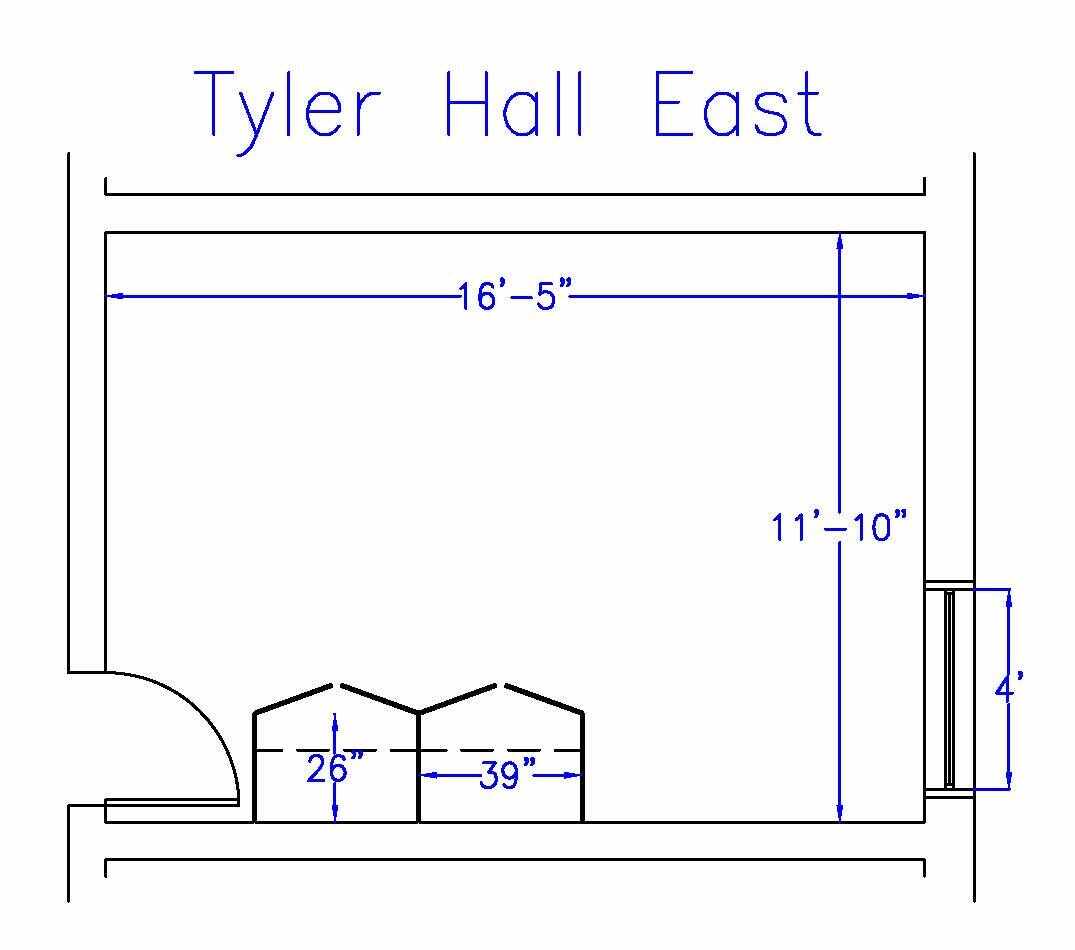 ---
Tyler West First Floor

---
Tyler West Second Floor

---
Tyler West Third Floor

---
Tyler West Bedroom