About
Amenities
Floor Plans
Photo Album
South Hall is one of the newest and most popular residence halls on campus and is open to all types of students. It fills up fast, so if you want to live in South, make sure to submit your housing application quick!
South Hall is located on the east side of campus across the street from the Corner Café. The building has three stories, each with two floors. There are three floors for men and three for women with about 34 students per floor, and each floor is secured by keycard access. Using their student IDs, all residents can get into the building and their own floor 24/7, other same-gender floors before midnight, and other-gender floors during set visitation hours each week.
South is home to a wide variety of students, and each floor culture is different! Anyone from an athlete to a gamer is welcome in South Hall, and the first story is home to the culturally-diverse men and women of I-House.
Each floor of South has one student residence assistant and one student spiritual life assistant.
---
I-HOUSE
The first floor of South Hall is home to I-House. International Student Housing is a multi-cultural living environment that fosters cultural awareness among the LeTourneau student body. Lots of students from different countries study at LeTourneau and enhance every aspect of campus life. I-House provides an amazing opportunity to experience other cultures while pursuing your degree.
For our international students, missionary kids, and other third-culture students, I-House is designed to be a welcoming place where they can be surrounded by other students with international experience or who have a sincere interest in other cultures. For our domestic students, I-House is an opportunity to learn about other cultures and to provide support for our international students as they adjust to life at LeTourneau and in the USA.
Students love living in South Hall because of its spaciousness and more modern look. Open from 8:00am-midnight every day, the South lobby is a large space with lots of couches and chairs to give students a comfortable place to study, hang out, and host events. On the first story, there is also a communal kitchen, open every day for the same hours as the lobby, and a laundry room with free washers and dryers. The South Hall parking lot is behind the building, next to Speer Chapel.
Each floor in South Hall has its own lounge with a kitchenette and seating area. The rooms in South are suite-style with two rooms connected through a shared bathroom. Rooms in South are double occupancy with the exception of one room per floor which is triple occupancy and has a private bathroom.
Each room includes:
Two height-adjustable junior loft beds (cannot be bunked)
Two desks
Two desk chairs
Two small bookcases
Two three-drawer dressers
Two open closet spaces with a hanging rod and shelf (no door)
All rooms have personal HVAC units under the window, and some rooms have a sink located in the room instead of in the bathroom. The bedrooms in South Hall are carpeted.
First Floor

---
Second Floor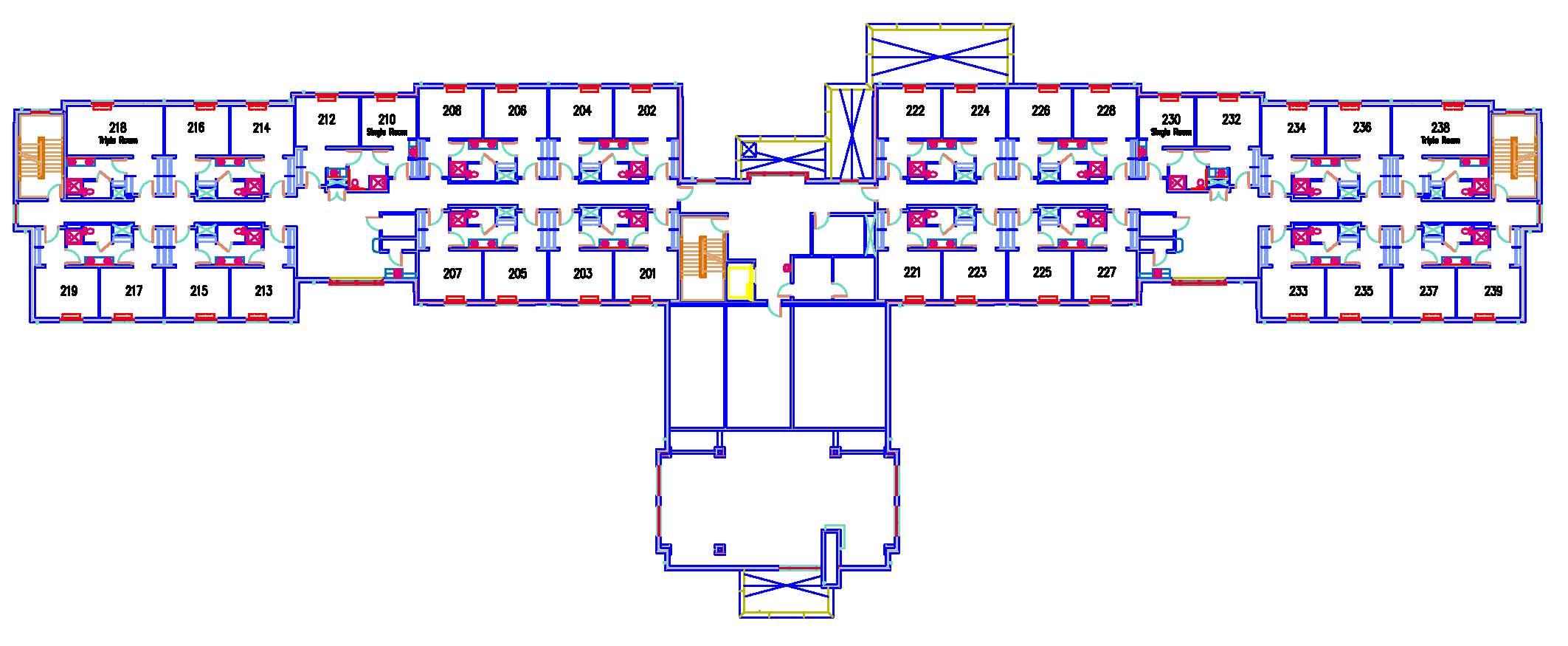 ---
Third Floor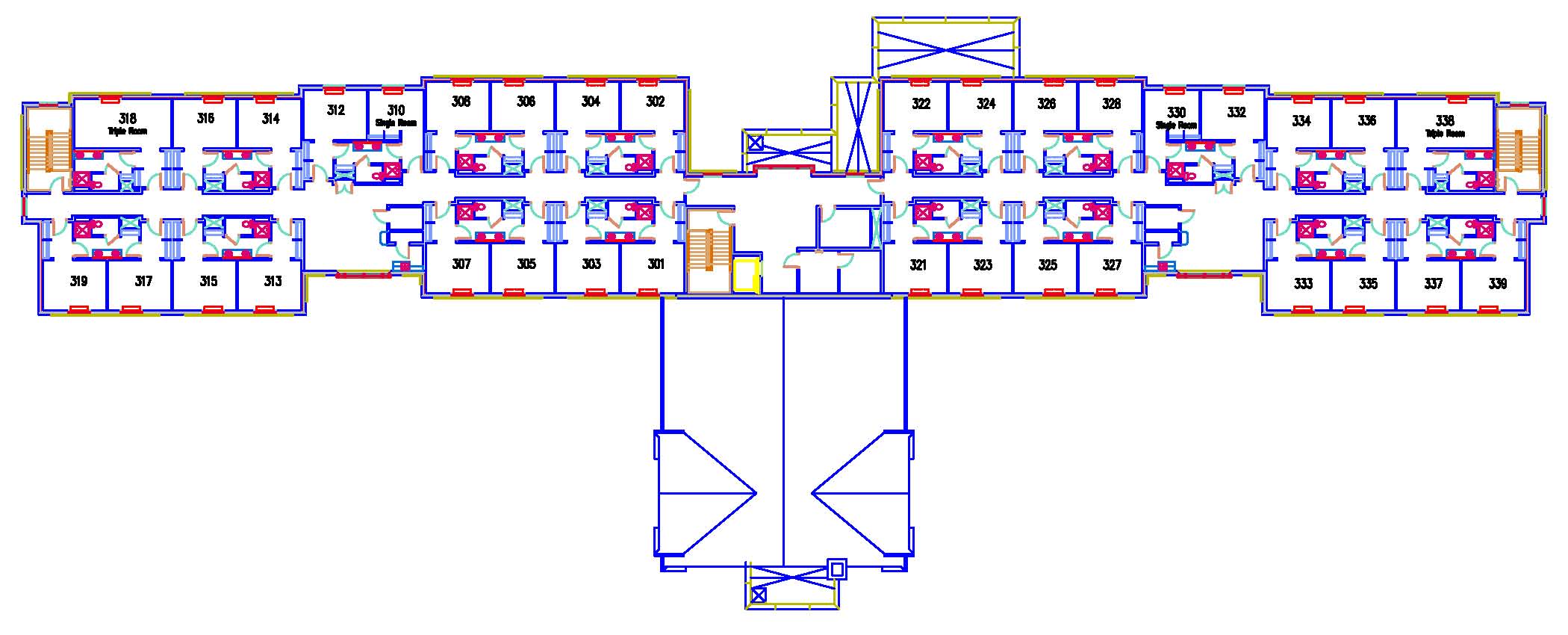 ---
Single / Double Suite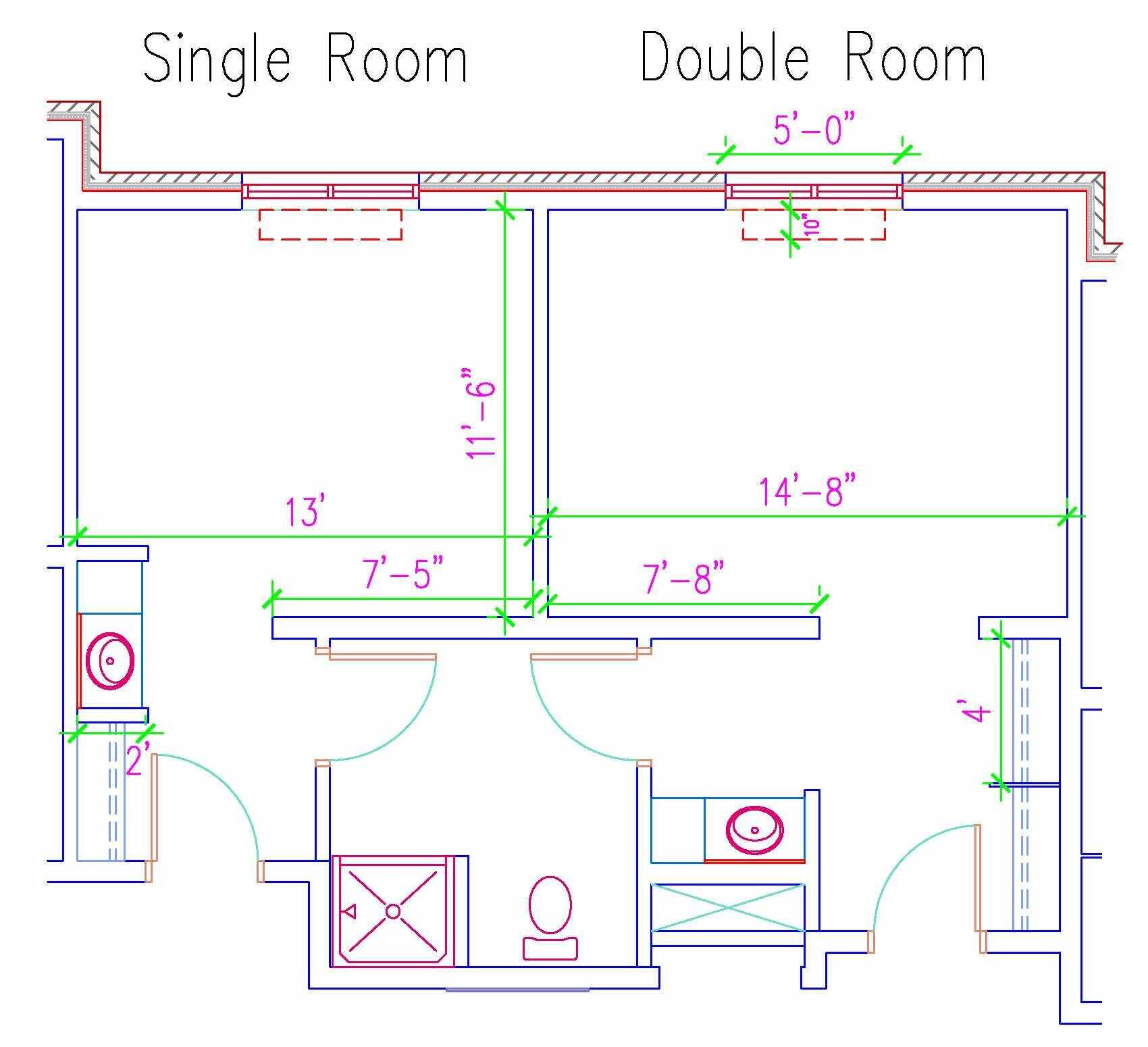 ---
Two Double Suite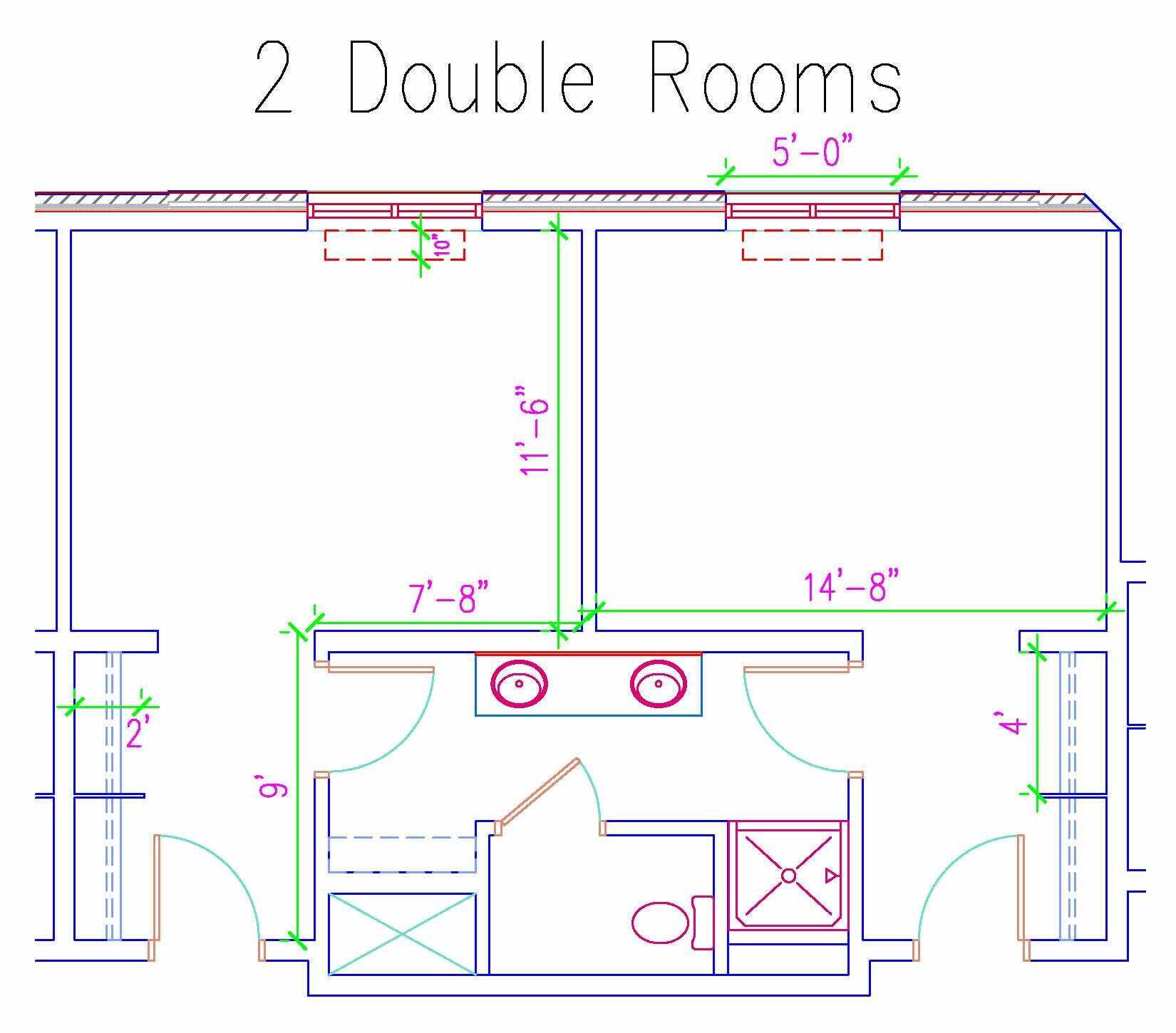 ---
Triple Room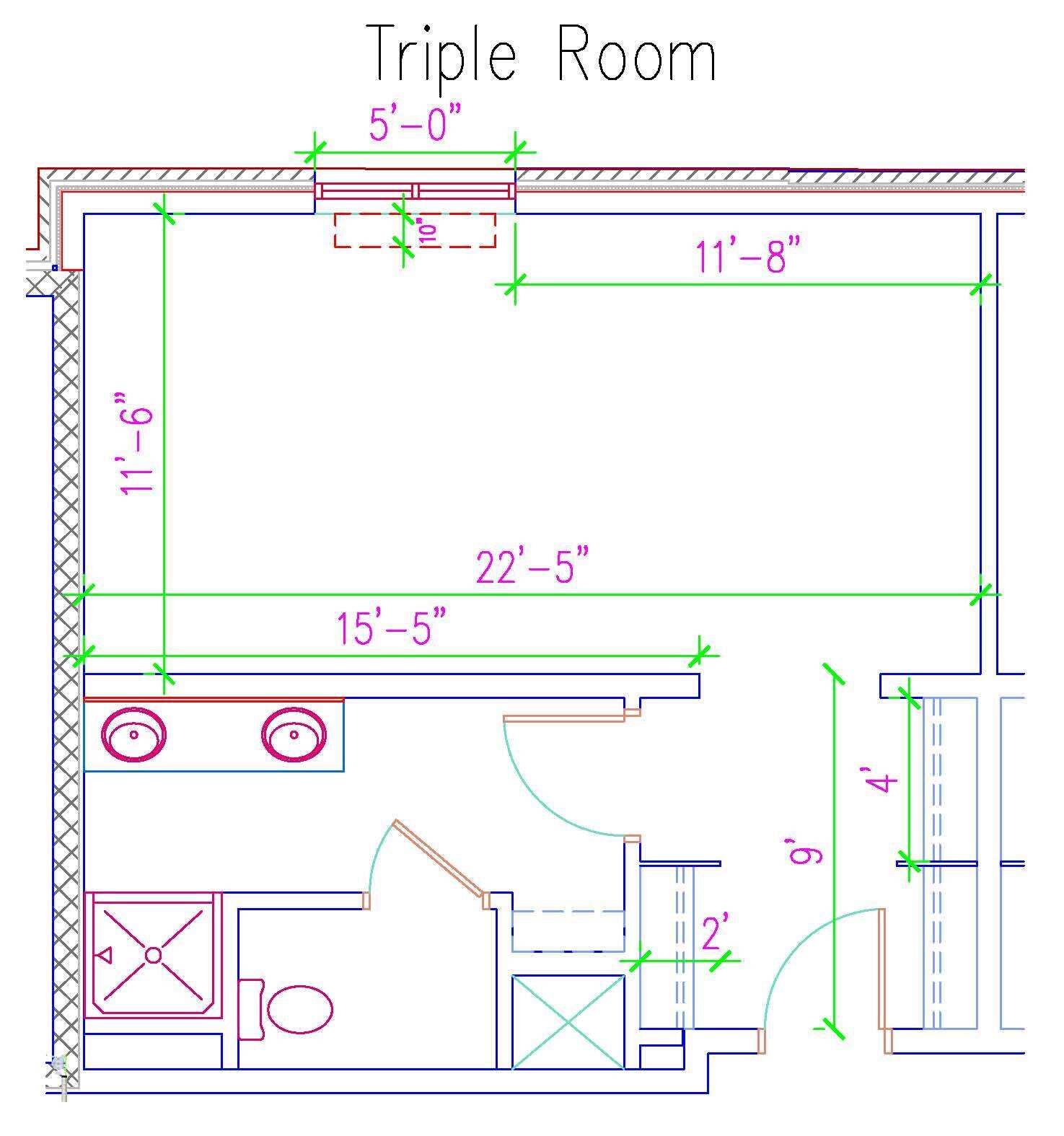 Windows are 60 inches wide with the HVAC unit, which sticks out about 10 inches, directly under the window.