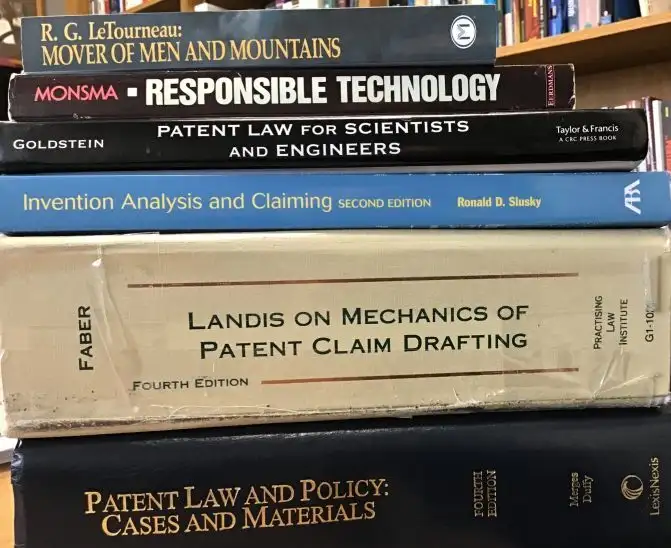 The purpose of the LeTourneau Ingenuity Center (LIC) is to renew faith in ingenuity.  At LeTourneau, faith brings us together, and ingenuity sets us apart. 
LeTourneau University is The Christian Polytechnic University.  Identifying and claiming what our students, staff, and faculty create is within the scope of what you will learn and do at LeTourneau. 
Our founder, R.G. LeTourneau claimed his ingenuity by acquiring hundreds of patents.  As we operate in his legacy, we also claim our ingenuity. 
R.G. LeTourneau moved men and mountains.  At LeTourneau University, we move people in every workplace in every nation.
Join us, and claim your ingenuity! 
to teach and assess electronic circuits.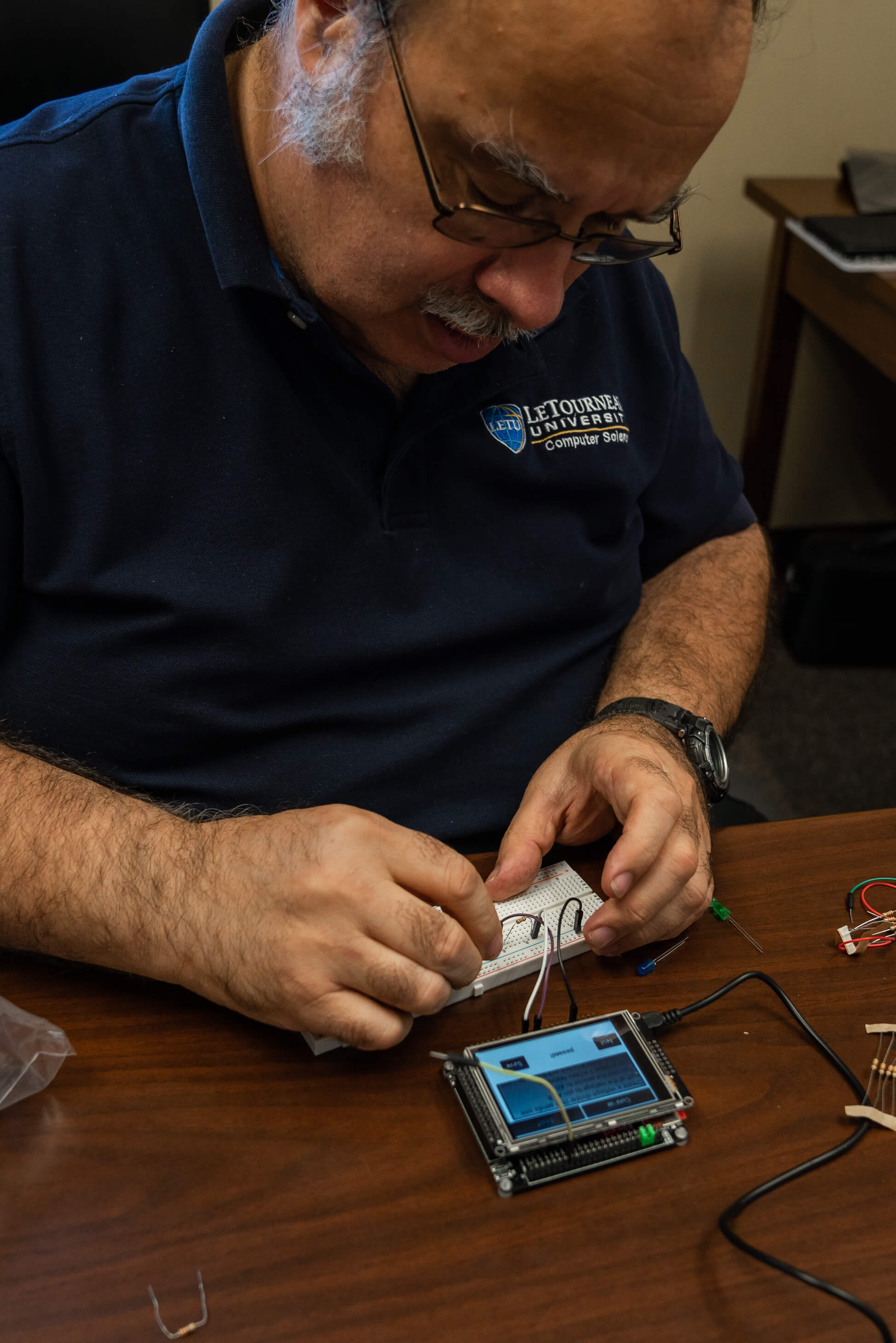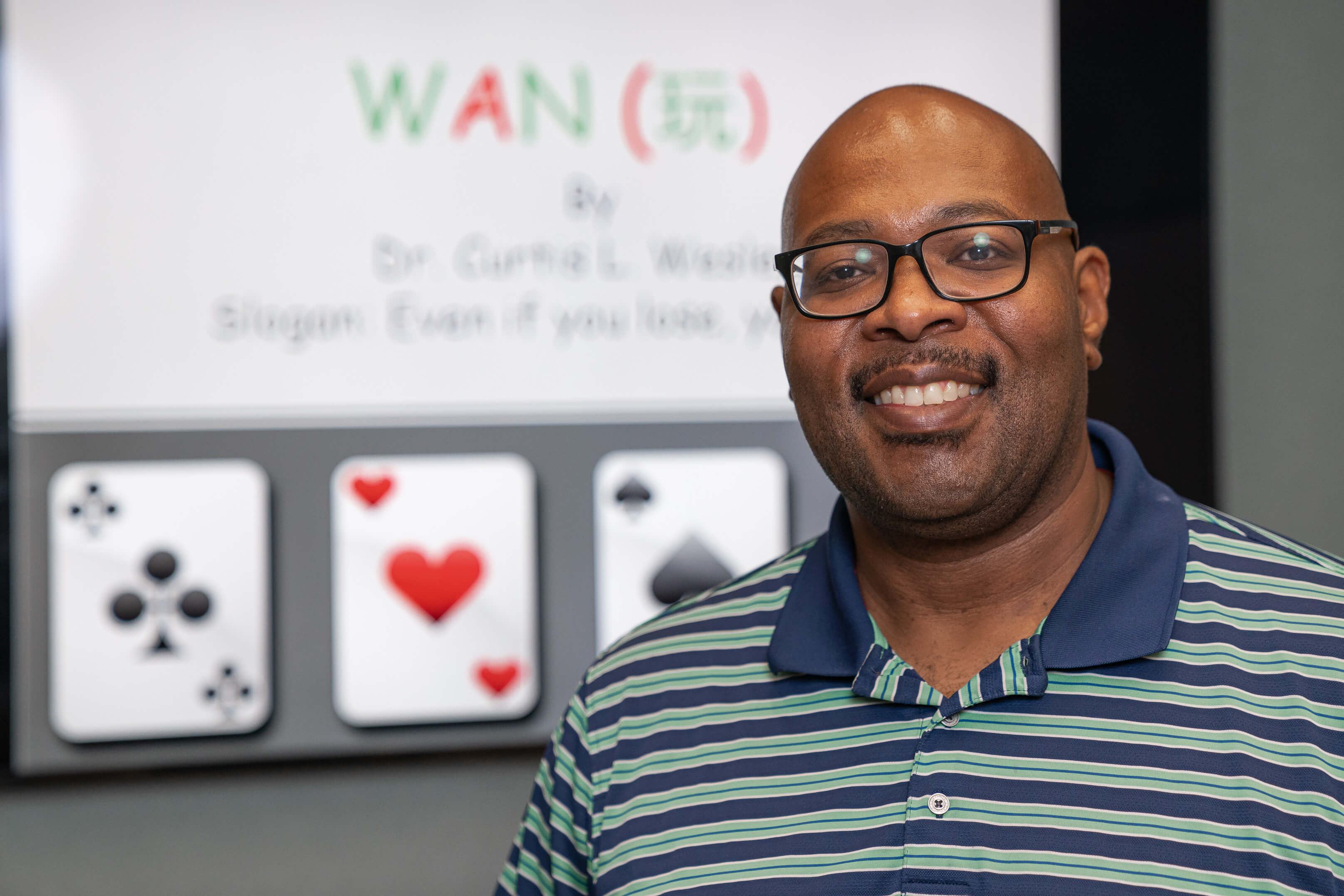 Curtis Wesley (above right) invents a card game to teach trigonometry,
though you'll never know that's what you're learning.  
 If you have questions about the LeTourneau Ingenuity Center, contact GaryDeBoer@letu.edu.