TexShare Card
Library Spaces
Equipment
Copying and Printing Services
Instructional Services
Research Assistance
Interlibrary Loan
TexShare Card Program
A TexShare CARD provides you with borrowing privileges from more than 500 participating libraries across the state.  The goal of the TexShare Program is to improve library service to Texans by making each library's materials available to the greatest number of users.
How do I get a card?
All registered users of LeTourneau University (students, staff, and faculty) in good standing may apply for a card at the circulation desk.  Once approved, the card will be issued to use at participating libraries.  Each library sets their own lending policies for visiting TexShare card users.  Find participating libraries and their policies here.
Using the TexShare Card
The first time you visit a library to use your TexShare Card, be sure to bring a photo ID, your library card from your home library, and your TexShare Card. You will be asked to complete a registration form in order to activate your borrowing privileges at that library.
If you are a user from another academic or public library you must obtain your TexShare card from that institution prior to coming to Margaret Estes Library.  Access the TexShare Lending Policy for LeTourneau University here.  
Virtual Tour
Collaboration Rooms
The library has two collaboration rooms for student, faculty, or staff use.  Each room contains a flat-screen TV with an HDMI cord for projection with mobile devices.  Reservations may be made for groups of 2 or more at the library service desk for a two-hour time limit.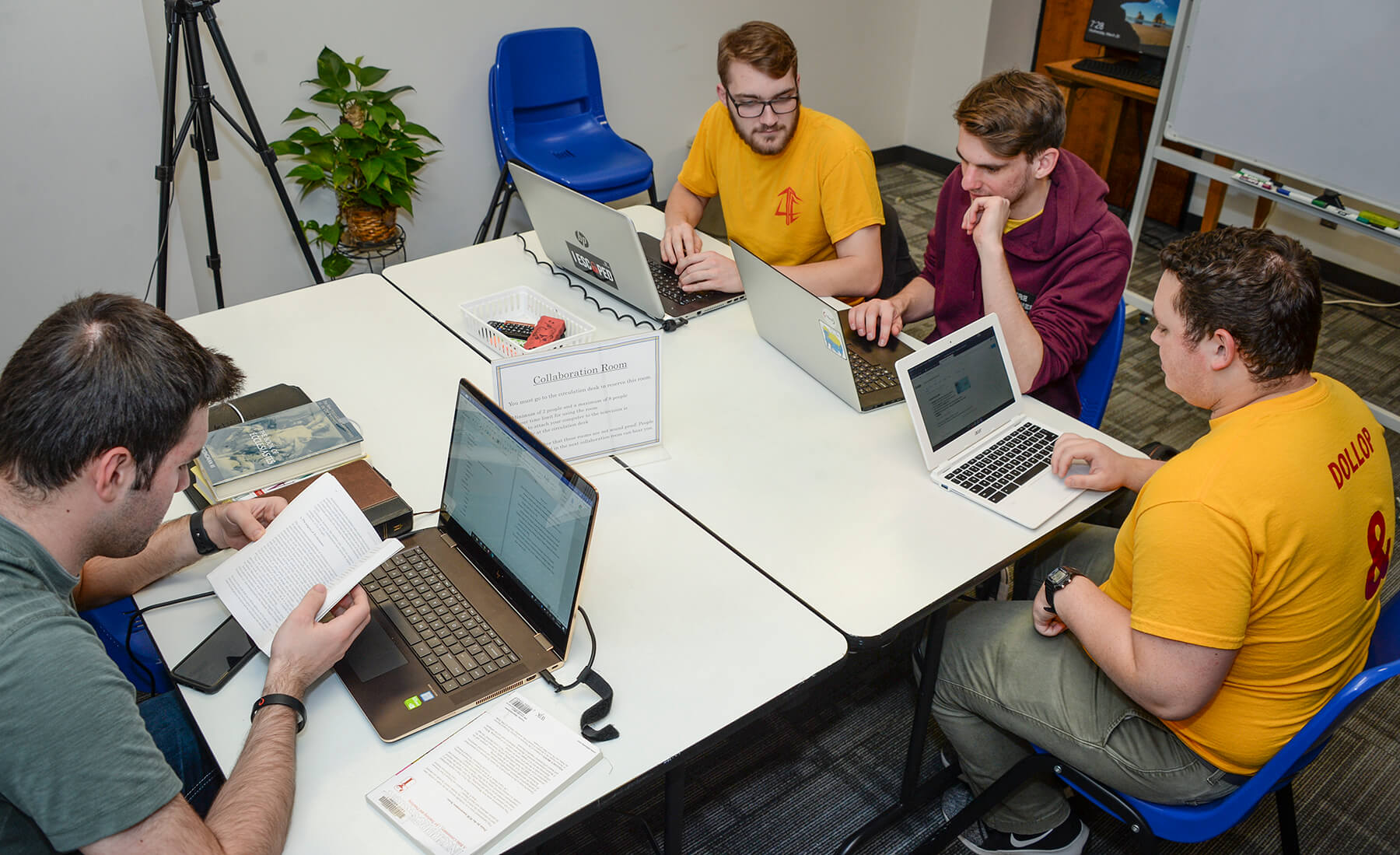 Public Workstations
The library also provides 16 desktop workstations for use by students, faculty and staff, and public patrons with valid TexShare cards.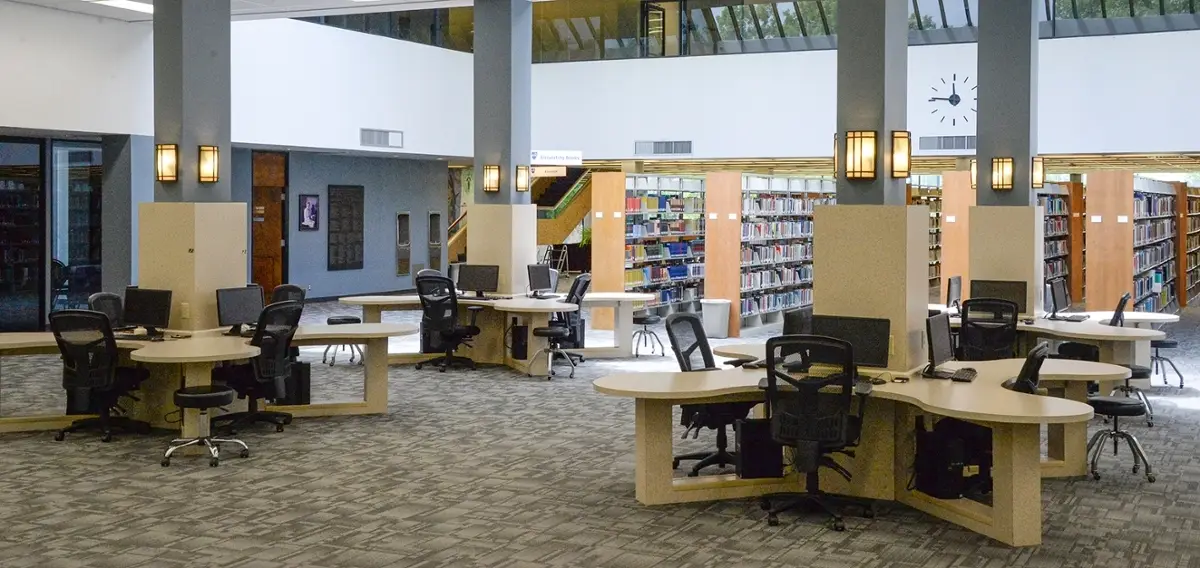 Library Electronics Equipment
On request at the circulation desk, the following electronic equipment can be checked out:
Micro-USB and Apple Lightning charging cables
USB wall chargers
On-ear and over-ear headphones
Portable battery packs
These items can be checked out for a period of two hours.
COPYING AND PRINTING
The Margaret Estes Library offers free black and white copying and printing services to faculty and students. Color copying is available for a small fee. Public patrons may utilize services for a fee. See charges below.
PRINT NOW
Need something printed in color?  In a rush to have something printed before class starts?  Submit your print job by filling out the form and attaching your documents.
CHARGES
B/W copying and printing

$0.05 per page*

Color Printing

$0.25 per page

Scanning

Free

Faxing

$0.25 per page*

Binding

$0.25 (small coil)

$0.50 (large coil)
 *Free for faculty and students.
Library Instruction Services & Request
Fill out the Form Below for instructional services.
You will be contacted by the library staff to discuss the details of your instruction request.
Instructional Services
Instructional services can take on a variety of forms:
Library Orientation- designed to familiarize users with our collections, services, and policies
Subject or Assignment Specific- designed to familiarize users with resources specific to a subject area, assignment, or research topic
Information Literacy- designed to develop users' skills to locate, evaluate, and effectively use information ethically
Other- If none of the above seem to fit, simply write what you need, and our staff will be happy to help
Research Assistance
Need help with your research paper? Need help with accessing databases? Don't know where to begin?
ASK A LIBRARIAN!
The library staff and student workers can assist you with your research questions.
Visit the library:

 

Stop by the service desk to receive assistance.
Phone: Contact us to answer any questions. (903.233.3260)
Ask-a-Librarian Chat: 24/7 help via chat on our homepage
Email: Send us an email to ask questions at

 

library@letu.edu.

Research guides: 

Access guides

 

here.
What is Interlibrary Loan?
Interlibrary Loan is a free service for LeTourneau students, faculty, and staff in which libraries around the world work cooperatively to share physical materials such as books, articles, conference proceedings, and audiovisual material.
Request a loan of a physical item
Request an item not owned by the library.  First, check the catalog to make sure we do not already own the item.  If we do not own the item, click the "Request Item through Interlibrary Loan" in the catalog and complete the request form.
For all other requests, click the link below, fill out the loan request form, and then submit.
---
Check the status of your request
We will email you when your items are available for pick up.  You can review the status of a request at any time by clicking the check status by logging into your WorldCat Services account. If you have any questions about your request, contact us.
What can be requested?
Books and multi-volume works
Conference proceedings
Dissertations
Audiovisual material (videos, DVDs, CDs)
Microfilm/Microfiche
Selected articles from journals
Selected book chapters
Other miscellaneous formats