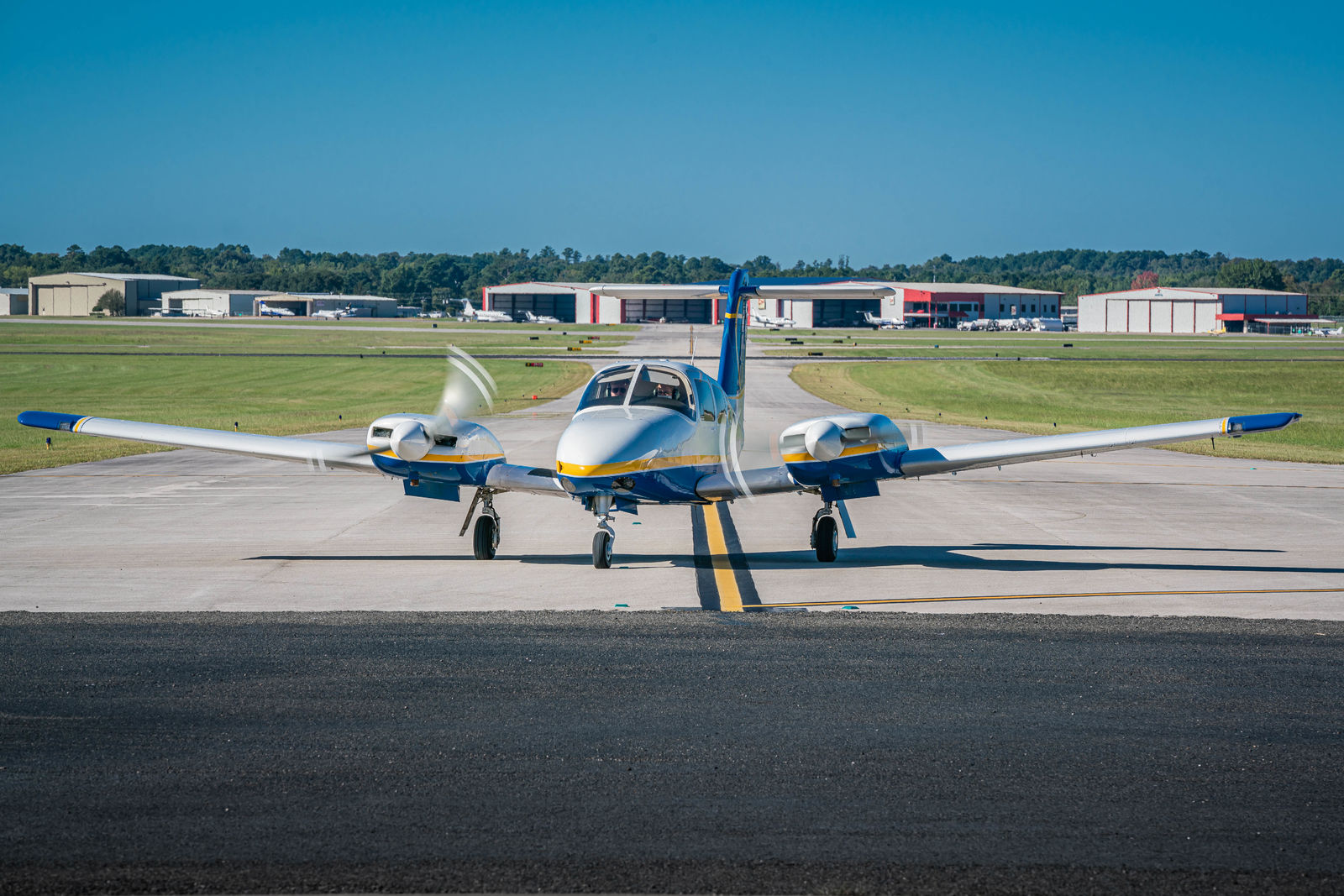 LeTourneau University's "Sting" Precision Flight Team won first place overall in the virtual qualifier tests for NIFA Region 4 held on March 6th. The team's first place score of 88.5 points doubled the score of the second-place team from Oklahoma State University.
Team member, Silas Stanton tied for the second highest score in the nation, earning 150 points. With this win, the team has been invited to participate in a virtual Nationals competition to be held in May.
Due to COVID-19, this year's competition was held virtually with four teams participating in the region. "This is a young team, with only a few veterans who have competed before, so these scores are encouraging," said Phil Rogers, NIFA Team Coach. "They have all been practicing hard, not only on the ground events, but the flying events as well," Rogers said.
"We are so proud of our STING Flight Competition Team, as demonstrated by this competition, they are truly outstanding students and pilots," said Fred Ritchey, College of Aviation Dean. "They have worked hard to compete at this high level, and we look forward to celebrating their achievements at the National Competition," he said.
Team rankings on each event are as follows:
Aircraft ID
Silas Stanton: 1
Simon Awcock: 2
Mateo Argote: 4
Caleb Rendon: 10
E6B
David Erikson: 1
Marena Decker: 2
Joseph Turner: 6
Connor Yeatman: 8 
Hannah Smith: 10
SCAN
Jeff Rosinbaum: 1
Daylon Moore: 2
Riley Wishon: 3
Brendan Petry: 4 
Ryan Cardoza: 16