[ARCHIVED NEWS RELEASE]
03-26-2020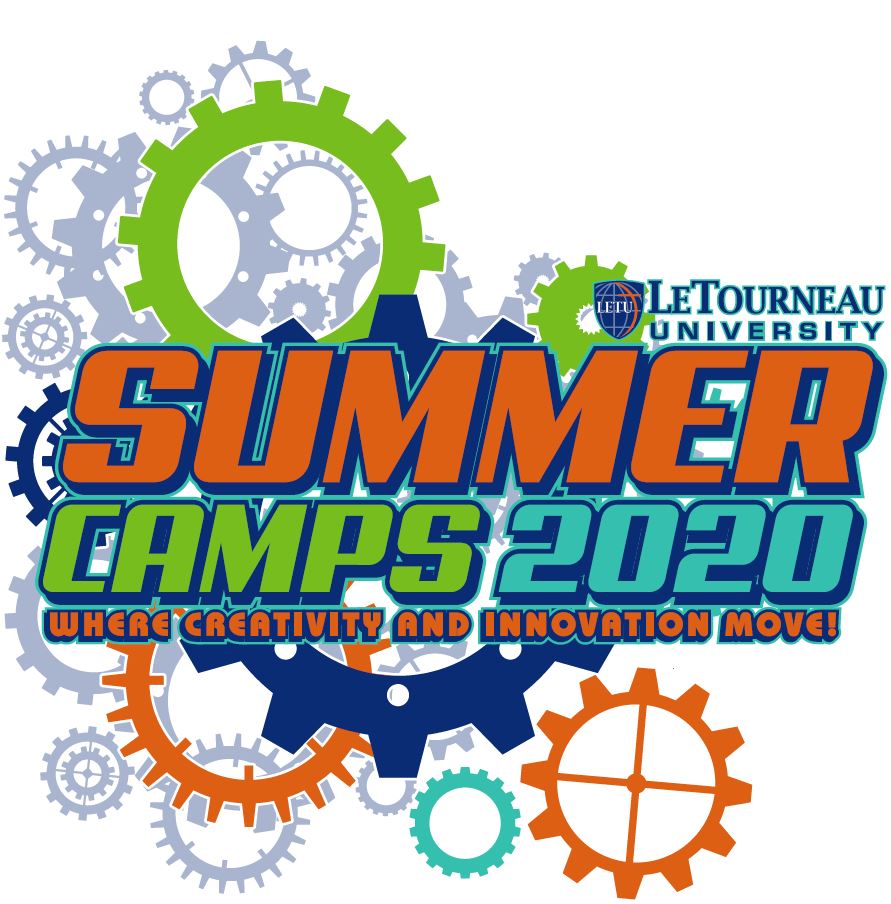 Registration is underway for LeTourneau University's 2020 Summer Day Camps which are scheduled to be offered in morning and afternoon sessions during the weeks of June 15-19 and June 22-26 for students entering grades K-12. 
"LeTourneau University is known for offering excellent summer academic camps in a safe and creative Christian learning environment," said LETU Summer Camps Director Kaylee Salser. "And not only do students learn, they get to make new friends in a different setting from a traditional classroom. LETU summer camps are designed to help students enjoy hands-on learning opportunities."
Salser said the camp theme for 2020 is "Where Creativity and Innovation Move!" 
Camps schedules and online registration are available at the  www.letu.edu/camps website.
"We are excited to offer a number of new camps this year," Salser said. "We pay attention to requests from our post-camp evaluations.  Many of our camps will fill up quickly."
New camps for 2020 include: "Cookie Creations and Cookie Creations for Entrepreneurs," "Superhero Camp," "Passports & Pawprints: An Animal ART Adventure Around the World," "Wings and Flying Things," "3-D Art: Beyond the Pages," "LEGO Beginners: WeDo-2 Science Journey," "The Movie Lab," and "SING-Sation!"
Back by popular demand are STEM camps including: "Minecraft," "Coding," "LEGO Robotics: Battle Bots," "Slime Camp," "Mr. Wizard," "Space Camp," "Super Science," and "Jr. Engineers."
Lunch options are available for students who take morning and afternoon sessions.  For questions, parents can call (903) 233-3094. 
LeTourneau University is the Christian polytechnic university in the nation where educators engage students to nurture Christian virtue, develop competency and ingenuity in their professional fields, integrate faith and work, and serve the local and global community. LETU offers undergraduate and graduate degree programs across a wide range of disciplines online and at LETU's 196-acre residential campus in Longview, Texas, located 120 miles east of Dallas and 60 miles west of Shreveport, Louisiana. For additional information, visit www.letu.edu.
---
Categories: (none)