[ARCHIVED NEWS RELEASE]
03-30-2020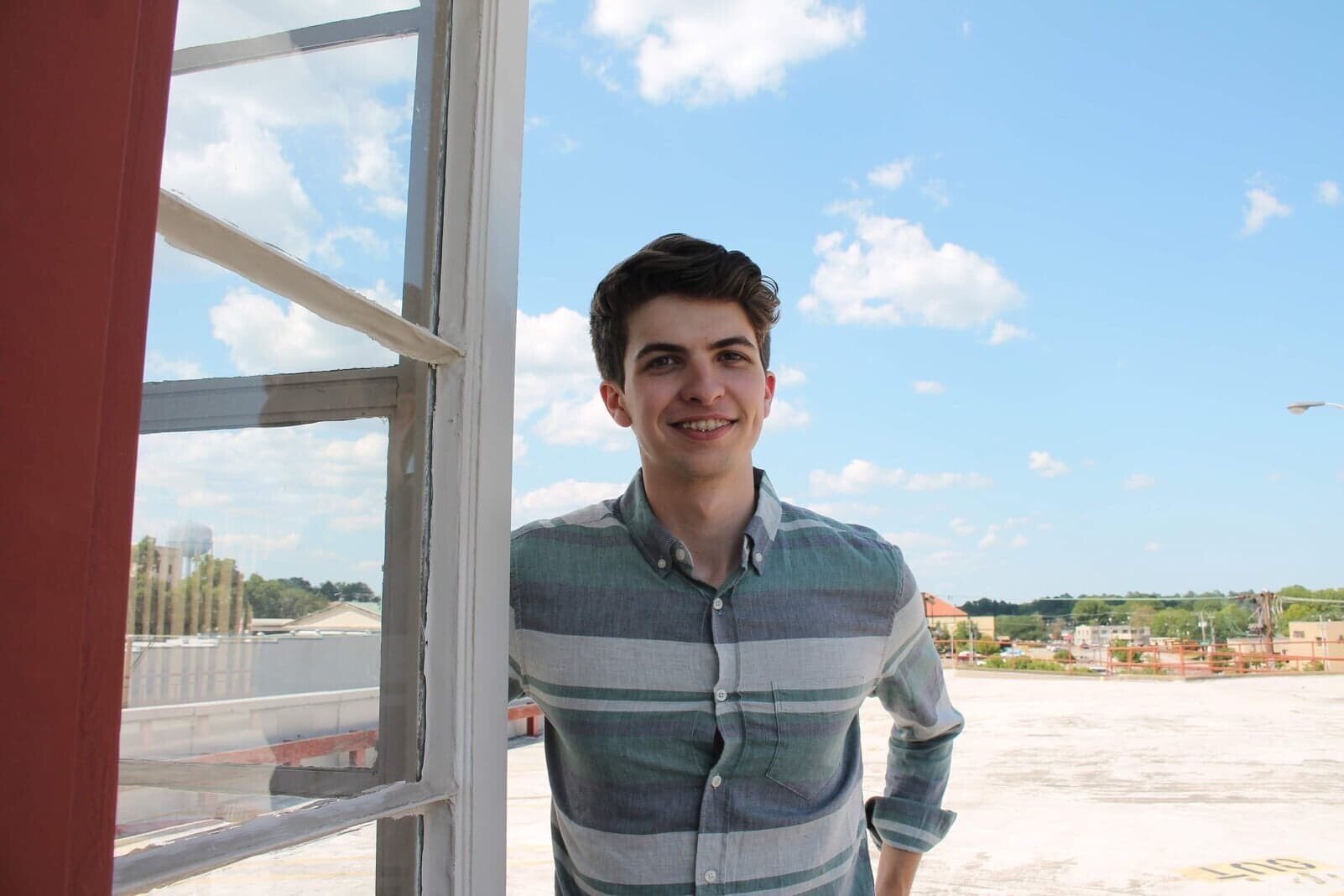 LeTourneau University freshman business management major Micah Snyder of Longview won a $250 first place prize in a contest to develop a plan to use the building formerly occupied by the renowned Johnny Cace's Seafood and Steak House property.
Snyder's winning entry was to transition the 13,000-square-foot building, located at 1501 E. Marshall Avenue in Longview, into a business incubator.  His target market is to lease space to budding entrepreneurs, start-up businesses and freelance professionals needing an office space and meeting spaces.  
The contest began in early February with entrants submitting their ideas in short, 250-word essays. 
In his award-winning essay, Snyder wrote that growing up in Longview, Johnny Cace's had been a local Longview landmark for him, and the idea of providing a shared workspace for businesses and freelancers would be an asset to Longview and help it grow economically.
 "I want to build up the Longview community in the future and make it prosper," he said. "The formal impression and size of the building leads me to believe that, with renovation, it would be great space for my business idea."
Potential profits would lie in monthly memberships that clients would pay to rent a desk, cubicle, office, or suite of offices, with rentable use of meeting and conference rooms at the location which sits on a six-acre site, providing plenty of parking.
Snyder's plan after graduation from LETU is to gain some business experience in the East Texas area and eventually pursue his own business venture as an entrepreneur. He says he's been stewing on some big ideas: one launching a different kind of social media and another in the housing construction industry.
"I'm hoping God grants me the means to pursue these ideas in the future," he said.
Snyder was encouraged to enter the contest through an LETU entrepreneurship class taught by Dr. Kathleen Mays.            
"I am so grateful for Dr. Mays, because she actively seeks to inspire her class, and she encourages her students to apply the concepts she teaches in class in the real world," he said. "I thoroughly enjoyed this assignment because of the opportunity to be creative within the parameters given, and the fact that the former Johnny Cace's location is a landmark for me as a local. I am also very thankful for the $250 prize money as well. It will go toward a new laptop which I am very excited about!"
The contest was judged by the new property owner Dr. Chris Ihionkhan, Longview Mayor Andy Mack and local City Councilwoman Kristen Ishihara, who represents the district that includes the building. After the judges identified the top three ideas from the 17 entered, the property owner decided to award first-place finishes to all three of the top ideas, and each received a $250 prize. The other two ideas included a multi-use community center and an open-air outdoor food truck and entertainment venue linked to nearby Cargill Trail.
The facility owner said he would determine how to use the property following a professional feasibility study of each of the three essays.
LeTourneau University is the Christian polytechnic university in the nation where educators engage students to nurture Christian virtue, develop competency and ingenuity in their professional fields, integrate faith and work, and serve the local and global community. LETU offers undergraduate and graduate degree programs across a wide range of disciplines online and at LETU's 196-acre residential campus in Longview, Texas, located 120 miles east of Dallas and 60 miles west of Shreveport, Louisiana. For additional information, visit www.letu.edu.
---
Categories: Business