[ARCHIVED NEWS RELEASE]
10-09-2019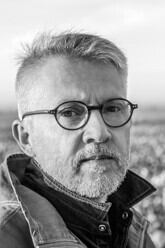 LeTourneau University is hosting a free, public poetry reading and lecture featuring Texas author and award-winning poet John Poch on Thursday, Oct. 17, from 7 to 8:30 p.m. in the Allen Family Student Center Great Room on the LETU campus, 2100 S. Mobberly Ave.
Poch will be reading from his 2019 publication, "Texases," which offers readers a kaleidoscope view of his home state, its geography and people, past and present.
Poch's lecture will be joined by free exhibits on Texas and East Texas writers and poets, provided by Humanities Texas. The exhibits will be on display from 8 a.m. to 8 p.m. Mondays through Fridays, from noon to 8 p.m. Saturdays, and from 3 to 8 p.m. on Sundays from Oct. 18 to Nov. 16 in the Margaret Estes Library on the LETU campus.
The exhibit "Texas Writers" highlights the accomplishments of Texas writers from East Texas to El Paso, from poets to science fiction writers on a series of panels. It is joined by "Literary East Texas," exhibit highlighting 25 writers who call East Texas home, accompanied by photographs taken by Nell Blakeley.
Poch holds a Master of Fine Arts in Poetry from the University of Florida and a Ph.D. in English from the University of North Texas. He was the inaugural Colgate University Creative Writing Fellow, and since 2001 has taught in the creative writing program at Texas Tech University.
His poetry collections include "Dolls," "Two Men Fighting with a Knife," and "Fix Quiet," among others. He has won the Nation/Discovery Prize, the Dorothy Sargent Rosenburg Poetry Prize, the Donald Justice Poetry Prize, the New Criterion Poetry Prize and the Fulbright Core Scholar Fellowship.  Poch is also the founding editor of "32 Poems" magazine. 
According to Dr. Randall Compton, Professor of Literature at LeTourneau University, Poch's poetry "captures the rhythms and images of Texas life.  He powerfully evokes the varied landscapes and voices that make Texas unique.  It is an honor and pleasure to host this important Texas poet." 
The Poch event is free and open to the public. School or university groups are encouraged to RSVP via email at history @ letu.edu.
LeTourneau University is the Christian polytechnic university in the nation where educators engage students to nurture Christian virtue, develop competency and ingenuity in their professional fields, integrate faith and work, and serve the local and global community. LETU offers undergraduate and graduate degree programs across a range of disciplines and delivery models at LETU's residential campus in Longview, Texas, hybrid options at centers in the Dallas and Houston areas and fully online programs. For additional information, visit www.letu.edu.  
---
Categories: English, Humanities