[ARCHIVED NEWS RELEASE]
08-30-2019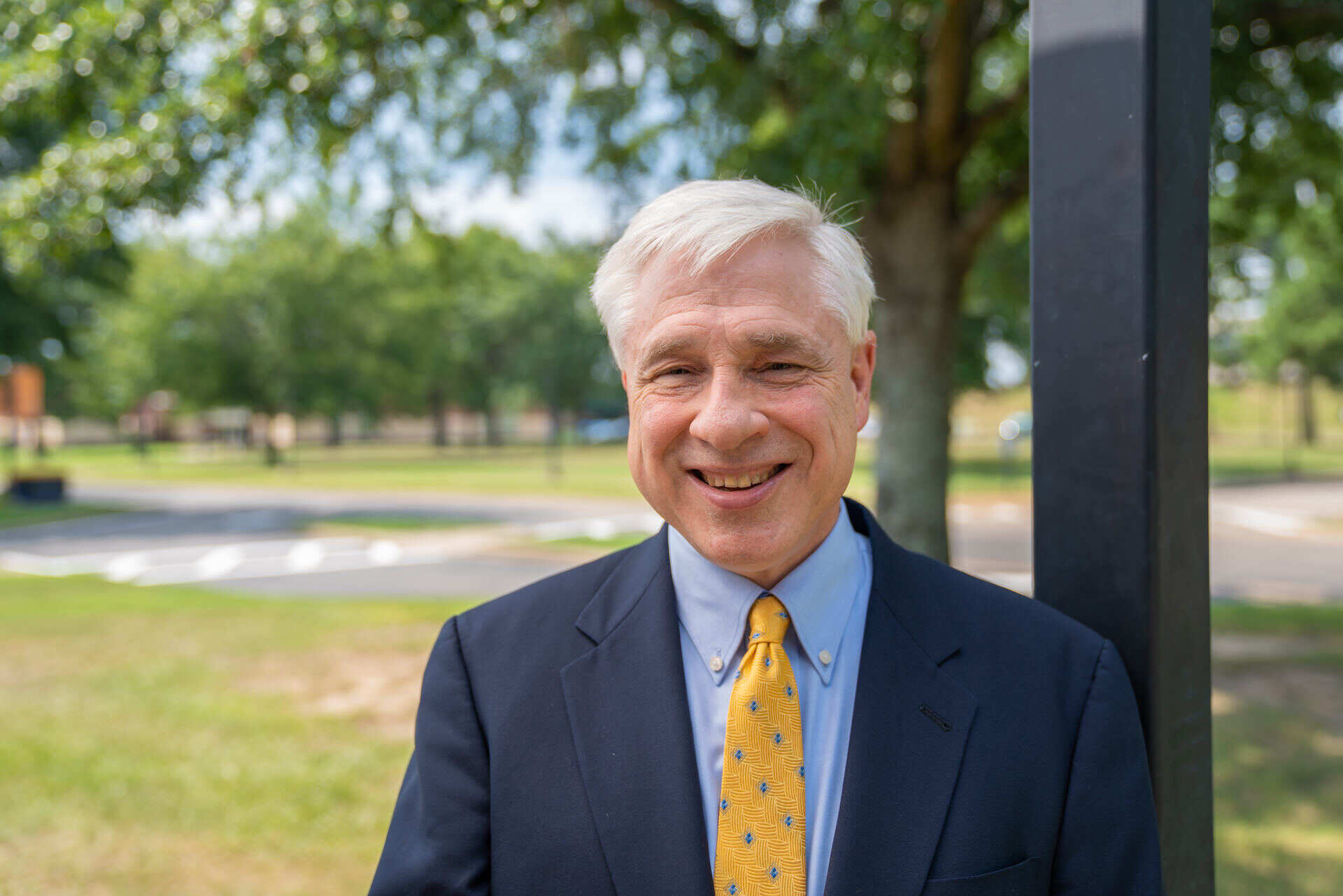 LeTourneau University has named Dr. Robert H. "Bob" Roller the Calvin Howe Professor of Finance. Professor Roller will be teaching undergraduate and graduate classes in finance, business ethics and strategy during this fall semester.
Roller most recently served as the dean of the School of Business and Management at Azusa Pacific University in southern California, where he redeveloped the graduate programs and developed an entrepreneurship major and minor, as well as a financial planning major.
Prior to that, Roller was dean of the Jetter School of Business at Mount Vernon Nazarene University in Ohio, where he developed online master's, bachelor's and associate degree programs, and he developed a healthcare MBA and additional marketable concentrations in business programs.
Roller served for three years as president and CEO of the 230-member business accreditation association, International Accreditation Council for Business Education in Olathe, Kansas, where he revamped IACBE's financial reporting and accountability structures, upgraded the association's marketing, and improved the president/board relationships. IACBE, with members in 20 countries, grew and matured under Roller's leadership.
Roller served eight years as a business professor at LETU, with six years as LETU's dean of the School of Business. During that time, LETU business school enrollments grew from 1,300 to 2,200 students and a new master's degree in healthcare administration was developed. The traditional undergraduate business program was redesigned, and online business degree program concentrations grew.  Roller also oversaw the LETU's accreditation with the IACBE. While he served as an IACBE commissioner, he was asked to succeed the founding IACBE president.
Roller also has taught at Roberts Wesleyan College in Rochester, New York, at Kennesaw State University in Marietta, Georgia and at Oral Roberts University in Tulsa, Oklahoma.  Prior to his career in higher education, Roller served as an assistant pastor and a youth pastor.
Roller is a book author and outstanding scholar, with over 100 publications, presentations and workshops through successful collaborations with more than 30 colleagues. He has written curriculum publications on current issues in business, management, marketing, ethical leadership, trends in healthcare, strategic planning and financial analysis.
Roller earned his Bachelor of Science from Oral Roberts University in both business administration and in theology, and his MBA with an emphasis in finance from Oral Roberts University. His Ph.D. in strategic management and organizational theory was earned from Oklahoma State University where he minored in finance and research methods.
The Calvin Howe Professor of Finance endowed fellowship is in memory of the late LETU trustee emeritus Calvin Eugene Howe, who retired as an executive in the hospitality industry, having served several leadership roles including as vice chairman of the board of directors for Best Western International, a chain of 2,800 properties worldwide. 
Howe served 15 years on the LETU Board of Trustees, being elected as trustee emeritus in May 2000.  His generous giving to LETU led the university to name the "Howe House" residence facility in his honor. Besides his personal giving, he led other foundations, such as the M.E. Foundation and the Riverside Foundation Charitable Trust, to give to several LETU causes.  
LeTourneau University is the Christian polytechnic university in the nation where educators engage students to nurture Christian virtue, develop competency and ingenuity in their professional fields, integrate faith and work, and serve the local and global community. LETU offers undergraduate and graduate degree programs across a range of disciplines and delivery models at LETU's residential campus in Longview, Texas, hybrid options at centers in the Dallas and Houston areas and fully online programs. For additional information, visit www.letu.edu.
---
Categories: Business