[ARCHIVED NEWS RELEASE]
04-16-2019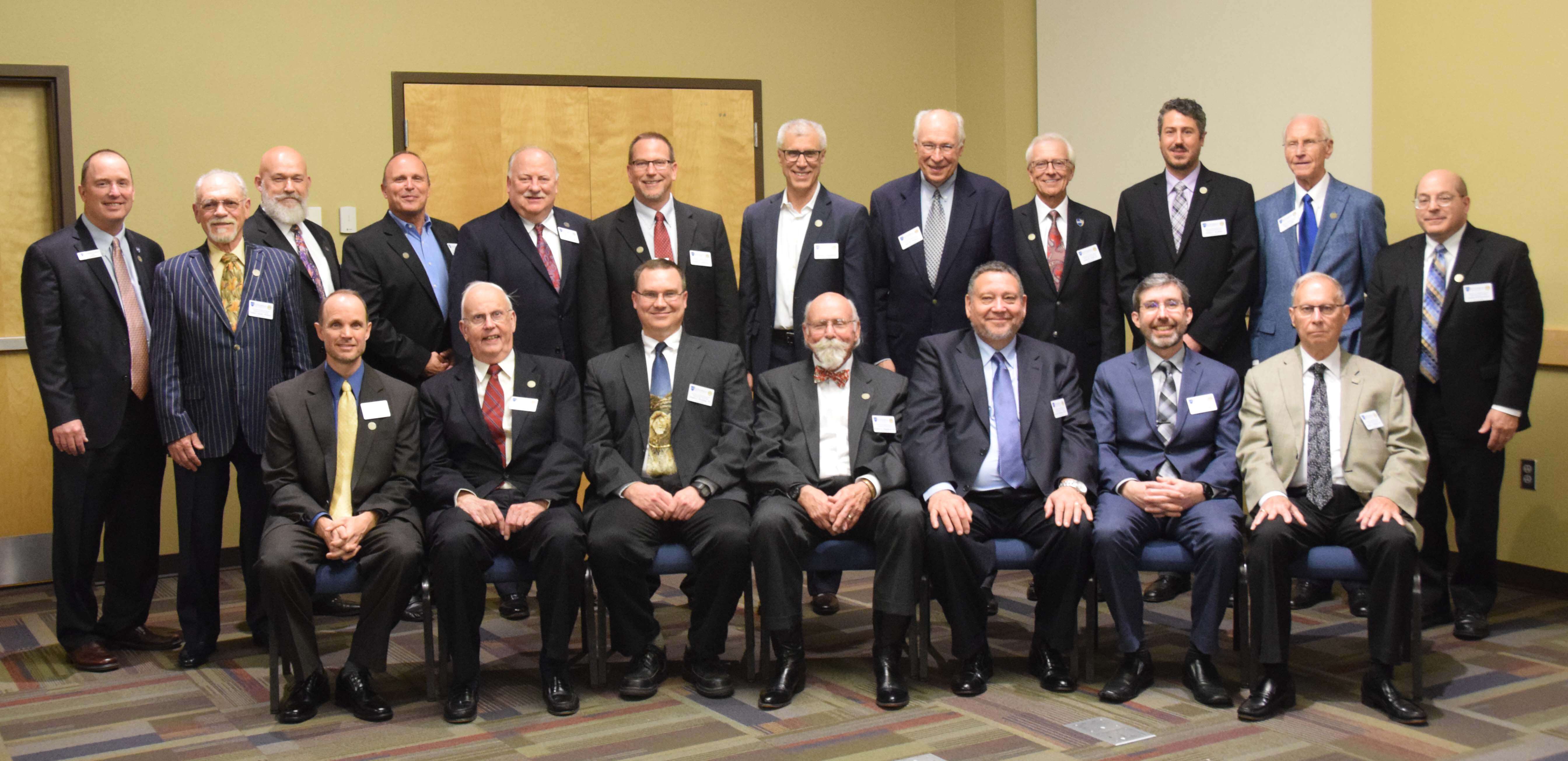 LeTourneau University engineering alumni from all over the country were inducted as new members of the Academy of Engineering and Engineering Technology at a special ceremony and banquet on Thursday, April 11, 2019 in the Allen Family Student Center at the university's main campus, 2100 South Mobberly Avenue in Longview.
"LETU is proud of the many exceptional career achievements of its engineering alumni who have clearly used their God-given gifts in an exemplary fashion since graduating from LeTourneau," said LETU Dean of Engineering Dr. Steven K. Starrett. "We are honoring these distinguished alumni from all over the country for their noteworthy professional accomplishments."
Starrett said alumni inducted into the Academy have been out of college for at least 20 years and have become leaders in their respective disciplines and industries. LETU has more than 2,700 engineering alumni with 20 years of experience in their professions.
"The purpose of the Academy of Engineering and Engineering Technology is to recognize outstanding alumni who bring honor to the LETU School of Engineering and Engineering Technology as engineering practitioners, researchers, missionaries, educators and leaders," Starrett said. "We give God glory for their tremendous talents and abilities, and we hope their lives and accomplishments will inspire future generations of LETU engineers. We also believe this new engineering academy will promote involvement in current LETU engineering activities by these outstanding inductees."
Founded in 1946 by R.G. and Evelyn LeTourneau, LETU has previously been known as LeTourneau Technical Institute and LeTourneau College. Approximately 500 students currently study engineering at LETU in mechanical, electrical, computer, civil, biomedical, welding/materials joining engineering and engineering technology.
The 2018 LETU Engineering Academy Inductees include:
Keith E. Anderson of Coweta, Oklahoma
James M. Berge of Shreveport, Louisiana
Dr. Anver Classens of Matthews, North Carolina
Daniel DiFrancesco of North Tonawanda, New York
DeWayne D. Egle of Holly, Michigan
Daniel J. Harding of Longview, Texas
Jeffrey D. Johnson of Longview, Texas
Darwin P. Kauffman of St. Paul, Minnesota
Bobby A. Mihlhauser of Carthage, Texas
James A. Minton, Jr. of Longview, Texas
James R. Nolt, Jr. of York, Pennsylvania
Murrey J. Rabenhorst of Longview, Texas
Robert "Alabama" O. Shepherd, Jr. of Birmingham, Alabama
William C. Slothower of New Holland, Pennsylvania
Owen J. Watkins of Downingtown, Pennsylvania
James Kent "Tennessee" Wilson of Gallup, New Mexico
Royce Yoder of Longview, Texas
LeTourneau University is the Christian polytechnic university in the nation where educators engage students to nurture Christian virtue, develop competency and ingenuity in their professional fields, integrate faith and work, and serve the local and global community. LETU offers undergraduate and graduate degree programs across a range of disciplines and delivery models at LETU's residential campus in Longview, Texas, hybrid options at centers in the Dallas and Houston areas and fully online programs. For additional information, visit www.letu.edu.
---
Categories: (none)