[ARCHIVED NEWS RELEASE]
03-08-2019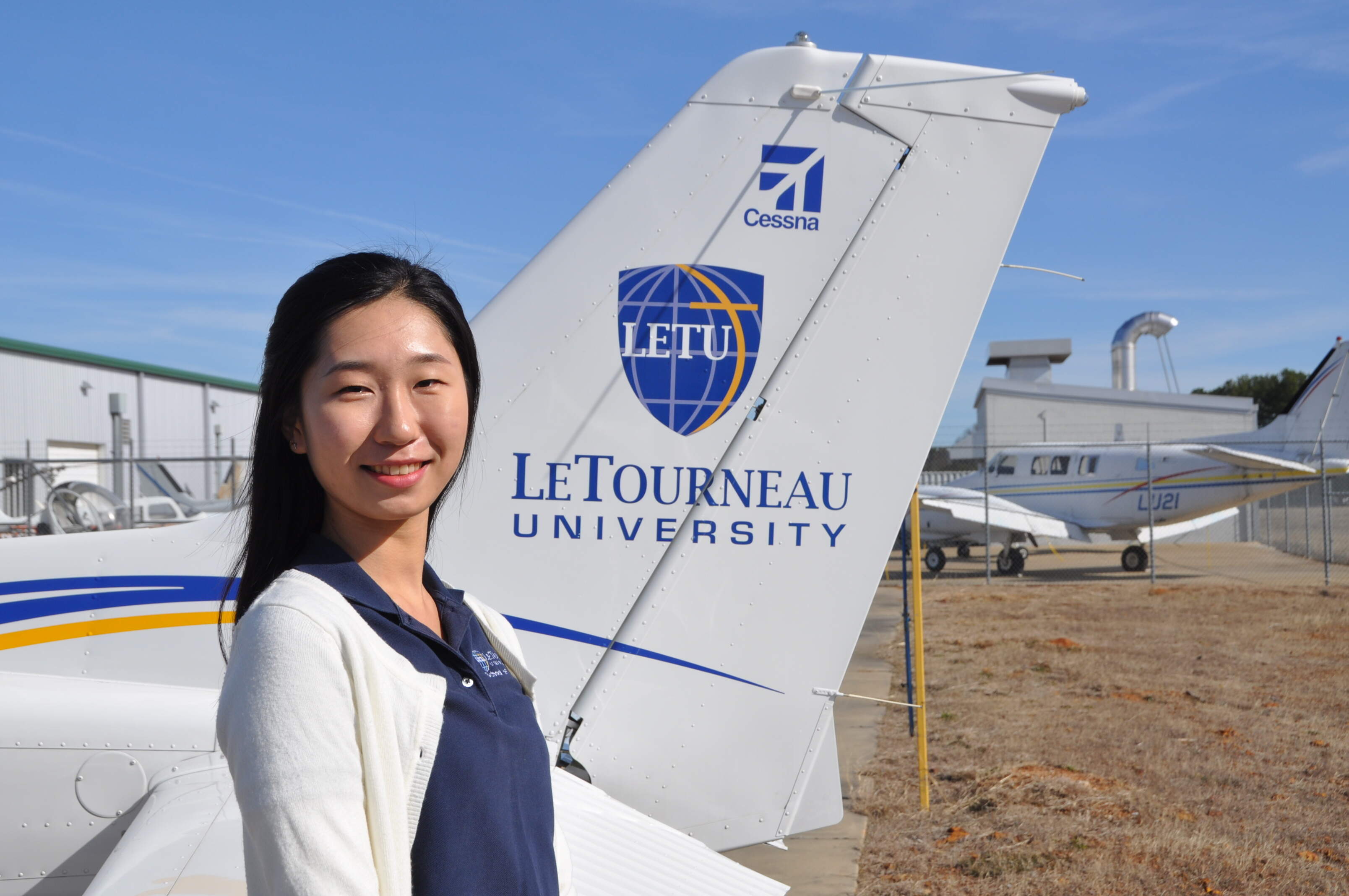 LeTourneau University 2018 aviation graduate Meyeon "Cecelia" Kim has been selected to receive a $10,000 Air Wisconsin Airlines Airline Transport Pilot Certificate Training Program (ATP-CTP) Scholarship through Women in Aviation.
The scholarship is for classroom and simulator training required to be eligible to take Airline Transport Pilot knowledge test. The training is provided by Air Wisconsin to four winners from flight programs around the country.
Kim will attend the Women in Aviation conference in Long Beach, California, March 14-16 to be presented with the scholarship.  Women in Aviation International is a nonprofit organization dedicated to encouraging and advancing women in all aviation career fields and interests.  Kim is also a member of LETU's three-pilot team preparing to fly in the 2019 Air Race Classic competition of female pilots from all across the country this summer.
Born in Korea, Kim emigrated with her family to Fiji when she was eight.  She is a 2018 aviation graduate at LETU who is currently training to become a flight instructor.  Kim was an assistant manager for the LETU Office of Global Initiatives until she graduated. She works as an intern for LETU's College of Aviation.
In 2017, LeTourneau University Director of Flight Operations Laura Laster also won the Air Wisconsin Airlines ATP-CTP  Scholarship.
LeTourneau University is the Christian polytechnic university in the nation where educators engage students to nurture Christian virtue, develop competency and ingenuity in their professional fields, integrate faith and work, and serve the local and global community. LETU offers undergraduate and graduate degree programs across a range of disciplines and delivery models at LETU's residential campus in Longview, Texas, hybrid options at centers in the Dallas and Houston areas and fully online programs. For additional information, visit www.letu.edu.
---
Categories: Aviation