From May 11-19, 2020 Director of Fine Arts Dr. Jim Taylor will lead a group of students and adults on a Missions-Performance trip to Kiev, Ukraine.  The group will work with five Christian ministries and end the week performing a concert with the Kiev Symphony Orchestra & Chorus.  Significant support is needed for students and for the rehearsal and performance work of the orchestra and chorus.  Many opportunities will be present for sharing the gospel through word and music.  The concert will receive extensive publicity and Dr. Taylor will be interviewed by the media.  As of mid-February there are six students and three adults participating, with a likely increase by the time plane tickets are purchased.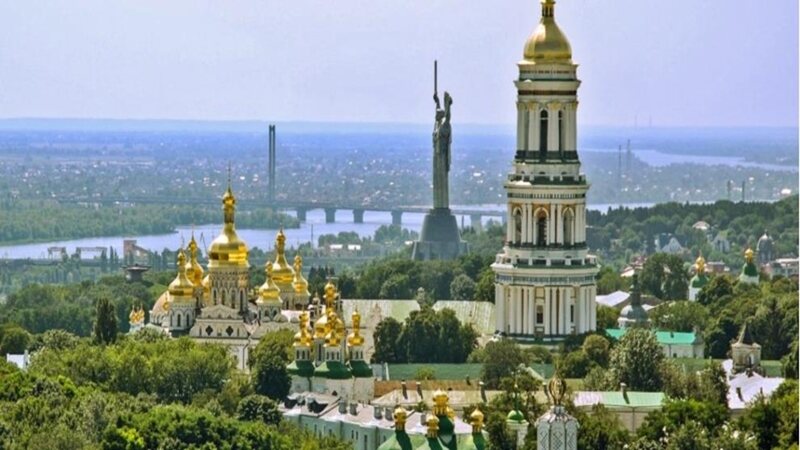 Trip Details
The Ministries
Music Mission Kiev
Observe aspects of its ministry to widows & children, evangelism, war relief, music ministry
Participate in daily staff devotions with Music Mission Kiev staff
Visit widows' homes, help with cleaning, engage in conversational English practice
MIR Ministries
Travel an hour south of Kiev to Rzhyschiv, a town with three technical colleges/universities
Play American vintage pop songs at the Lighthouse Café operated by MIR Ministries
Possibly visit Rzhyschiv schools and perform, talk
Logos Center
Visit this residential facility helping those who are refugees, homeless, and addicted
Pitch in as we can, washing windows, etc.
Reconnect with director Pam Dandre, the Parish Nurse coordinator for Ukraine
Irpin Seminary
Visit Irpin Biblical Seminary, where Igor Yaremchuk (friend of Jere & Carlyn White) is President
Learn of the medical and women's ministries in Kiev overseen by Igor's wife, Elena
St. Paul's Evangelical Presbyterian Church
Worship at St. Paul's Evangelical Presbyterian Church and Sunday school
Participate in the liturgy of the worship service, give testimonies, Dr. Taylor will preach
Observe children's Bible lessons, share lunch with the kids
The Concert
Dr. Taylor will conduct the Kiev Symphony Orchestra & Chorus and the trip participants in a concert on Monday, May 18 at the Recording House in the following works:
Handel's Dixit Dominus, a 35-minute challenging masterpiece written when he was 24 years old
Taylor's Cambridge Songs Suite No. 2, performed last June at Carnegie Hall in New York
The premiere of his Cambridge Songs Suite No. 3 currently being completed
A renowned Kievan boys'/men's choir, Dvinochok, will join in performing the concert.