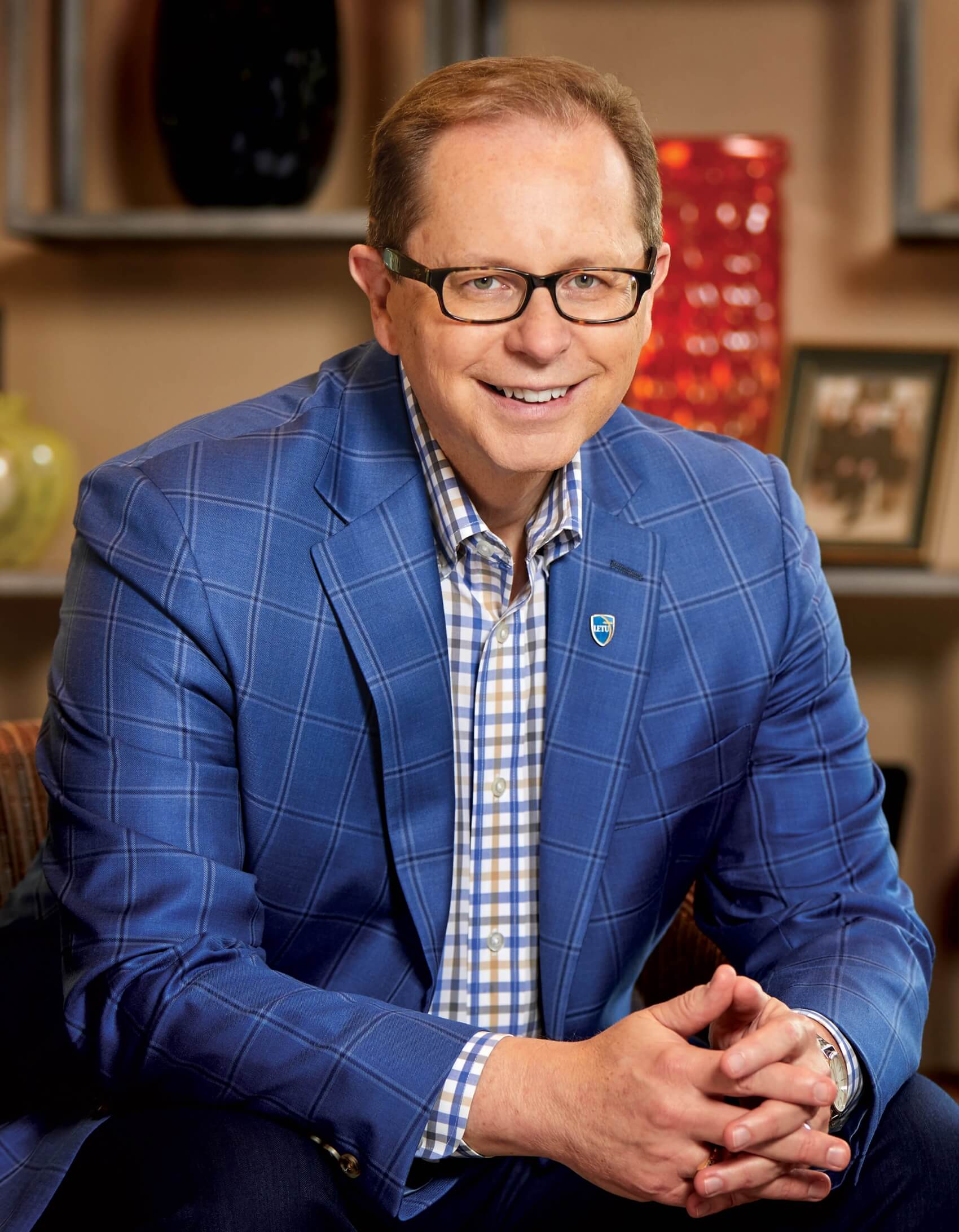 To Veterans, Reservists, and Active Duty Military member of the United States armed forces, I extend my warmest welcome and sincere thanks to you. We're proud to honor post-9/11 military members by participating in the federal Yellow Ribbon GI Education Enhancement Program.
The Post 9/11 GI Bill® and the Yellow Ribbon programs offer unprecedented opportunities for your college education. You can even earn your degree at LeTourneau University and pay no - or minimal - tuition in conjunction with your GI Bill benefits.
This isn't the first time in our history that we have extended an invitation to Veterans, Reservists and Active Duty Military. Founded in 1946, LeTourneau University was built on the grounds of a vacated Army hospital with the intention of establishing a school to educate returning World War II veterans.
At LeTourneau, you will find a broad spectrum of undergraduate and graduate programs designed to enhance both your professional and personal life. You can study online, at one of our conveniently located education centers across Texas, or as a residential student on the main campus in Longview. You will benefit from outstanding faculty, small classes and hands-on learning opportunities in an environment that develops Christian leadership.
When you attend LeTourneau University, you have the opportunity to earn your degree from a school that emphasizes integrity, ethics and world citizenship.
It is our privilege to honor those who have served to defend our nation from terrorism. It will be our pleasure to help you build a successful career.
Dr. Dale A. Lunsford
- President, LeTourneau University
---
GI Bill® is a registered trademark of the U.S. Department of Veterans Affairs (VA).  More information about education benefits offered by VA is available at the official U.S. government website at http://www.benefits.va.gov/gibill.