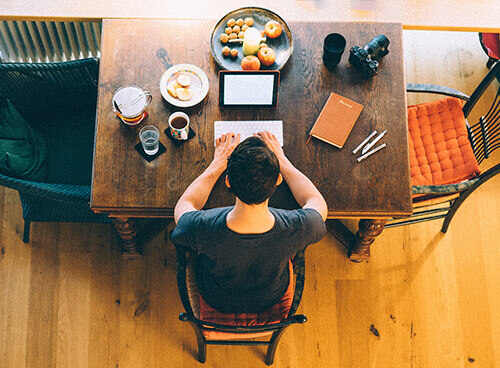 A summer writing retreat for writers of faith 
June 12-13, 2020
Due to the increased spread of COVID-19, the festival planners have decided to cancel the East Texas Writing Festival and refund those who have registered. Please contact writingfest@letu.edu if you have any questions.
Looking for an event to kick off a summer of productive writing? Searching for community and motivation to get you started on a writing project? You've come to the right place!
The inaugural East Texas Writing Festival is a two-day writing retreat at LeTourneau University, located in the piney woods of Longview, Texas. The festival brings together national and regional writers of faith for an event-filled gathering centered around community, rest, and creativity.
The festival will feature workshops, panels, featured readings, and a keynote lecture by Amy Peterson, author of Where Goodness Still Grows: Reclaiming Virtue in an Age of Hypocrisy.
Those who register for the festival may also sign up for a two-day workshop in a specific genre (poetry, fiction, nonfiction), and festival attendees can also submit work to present on a panel during the festival.
Registration also includes full access to a book and organization fair as well as morning and afternoon refreshments.
Featured Speakers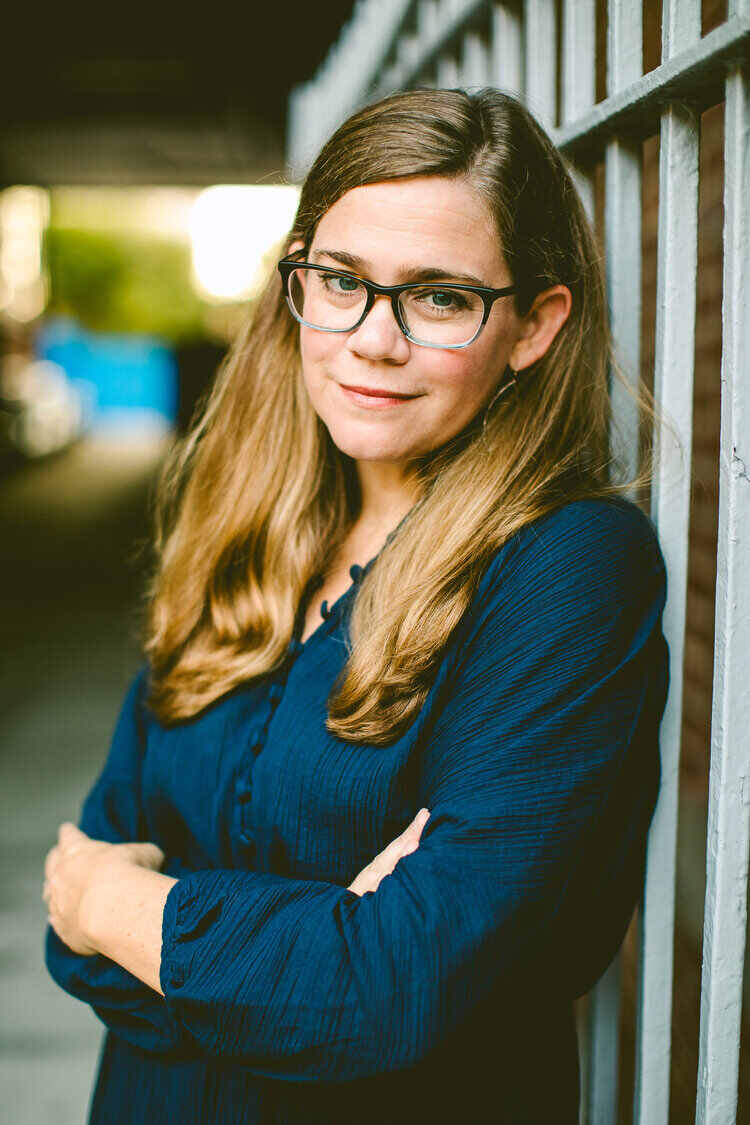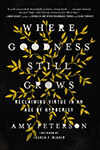 Amy Peterson (Keynote)
Amy Peterson is a writer and teacher whose work explores the intersections of faith, language, and culture. She is the author of Where Goodness Still Grows: Reclaiming Virtue in an Age of Hypocrisy and Dangerous Territory: My Misguided Quest to Save the World, and her work has been published in Washington Post, Image, Christianity Today, The Millions, The Other Journal, Cresset, River Teeth, Relief, and Christian Century, among other places. After many years working in higher education, she is now pursuing ordination in the Episcopal church. She lives with her family in North Carolina. (amypeterson.net)
---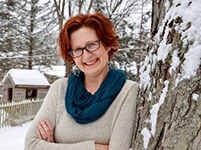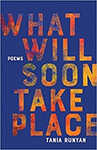 Tania Runyan
Tania Runyan is the author of the poetry collections What Will Soon Take Place, Second Sky, A Thousand Vessels, Simple Weight, and Delicious Air, which was awarded Book of the Year by the Conference on Christianity and Literature in 2007. Her guides How to Read a Poem, How to Write a Poem, and How to Write a College Application Essay are used in classrooms across the country. Her poems have appeared in many publications, including Poetry, Image, Harvard Divinity Bulletin, The Christian Century, Saint Katherine Review, and the Paraclete book Light upon Light: A Literary Guide to Prayer for Advent, Christmas, and Epiphany. Tania was awarded an NEA Literature Fellowship in 2011. When not writing, Tania plays fiddle and mandolin, drives kids to appointments, and gets lost in her Midwestern garden. (taniarunyan.com)
---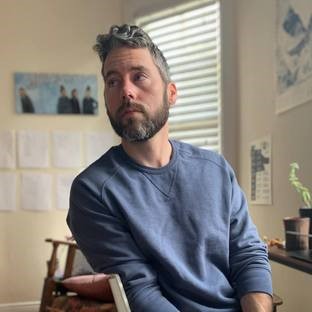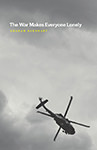 Graham Barnhart
Graham Barnhart is a former Wallace Stegner Fellow, a US Army veteran, and the author of The War Makes Everyone Lonely (Univ. of Chicago Press). His work has been awarded the 2020 Blackwell Prize as well as a 2020 Pushcart Prize and the 2016 Jeff Sharlet Memorial Award for Veterans from The Iowa Review. He is currently a Ph.D. candidate at the University of North Texas. (grahambarnhartpoetry.com)
---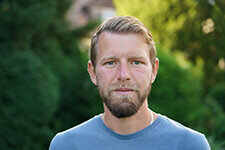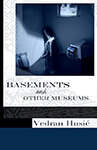 Vedran Husić
Vedran Husić was born in Bosnia and Herzegovina and raised in Germany and the United States. His collection of stories, Basements and Other Museums, won the St. Lawrence Book Award and was published by Black Lawrence Press in 2018. He has fiction published in The Gettysburg Review, Ecotone, Image, and Electric Literature's Recommended Reading, among others, and his poetry appears in Spillway, Denver Quarterly, The Poetry Review, Blackbird, and elsewhere. He is the recipient of fellowships from The Virginia G. Piper Center for Creative Writing, the Fine Arts Work Center in Provincetown and the National Endowment for the Arts. (vedranhusic.com)
---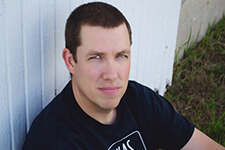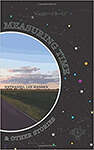 Nathaniel Lee Hansen
Nathaniel Lee Hansen is the author of the short-story collection Measuring Time & Other Stories (Wiseblood Books, 2019), the poetry collection Your Twenty-First Century Prayer Life (Cascade Books, 2018), and the poetry chapbook Four Seasons West of the 95th Meridian (Spoon River Poetry Press, 2014). His work has also appeared in The Willa Cather Review, Split Lip Magazine, Christianity and Literature, Whitefish Review, The Cresset, Midwestern Gothic, and South Dakota Review, among others. He is Associate Professor of English at the University of Mary Hardin-Baylor where he edits the bi-annual literary journal The Windhover and directs The Windhover Writers' Festival. (plainswriter.com)
---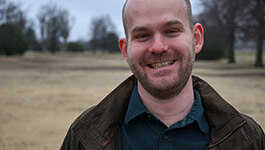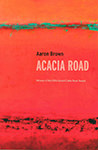 Aaron Brown
Born in Texas and raised in Chad, Aaron Brown is the author of the poetry collection, Acacia Road, winner of the 2016 Gerald Cable Book Award (Silverfish Review Press). He has been published in World Literature Today, Tupelo Quarterly, Waxwing, Cimarron Review, and Transition, among others, and he is a contributing editor for Windhover and blogs regularly for Ruminate. Brown now lives in Texas, where he is a professor of English and directs the writing center at LeTourneau University. He holds an MFA from the University of Maryland. (aaronbrownwriter.com)
---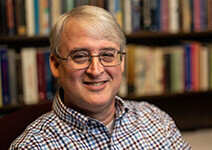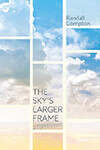 Randall Compton
Randall Compton lives in Longview, Texas, where he teaches writing and literature at LeTourneau University. His work has appeared in Southwestern American Literature, Concho River Review, and St. Katherine's Review, as well as other journals. In 2019, his first volume of poetry, The Sky's Larger Frame, was published by Resource Publications. (randall-compton.com)
---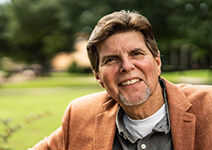 Stan Coppinger
Stan Coppinger has been teaching college English for over 30 years. He received his master's from Tarleton State University and his Ph.D. from Baylor University, writing his dissertation on Cormac McCarthy. His creative writing interests include poetry and memoir—and he is in the midst of writing his own memoir. He was the editor of The Catalyst, the literary journal at Howard Payne University, for 6 years. Stan has also won two CCTE Creative Writing Awards for Nonfiction (2016 and 2019), and his winning works were published in the CCTE Studies journal.
Workshops
First Line, First Paragraph, First Page: Keeping Your Reader Reading

A Fiction Workshop by Nathaniel Lee Hansen
In this workshop, participants will examine the successful (and not successful) openings of various short stories, noting their attributes. Participants will also practice crafting openings that engage readers and propel them through the remainder of a story. Workshop leader Nathaniel Lee Hansen will approach the craft of fiction from the angle of a working writer and from the angle of literary magazine editor.
---
The Poetics of Belonging: Navigating Place & Poetry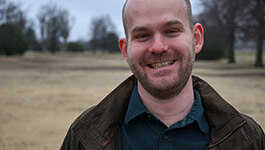 A Poetry Workshop by Aaron Brown
This two-day workshop will create space for writers to explore how place influences their poetry. Through discussion, readings, and freewriting, we will navigate together the relationship between inner and outer landscape and the question of belonging to places past and present.
---
Writing as an Act of Humility: Memoir & the Self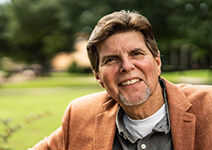 A Nonfiction Workshop by Stan Coppinger
Dr. Stan Coppinger has taught writing for more than thirty years and knows how often the self can get in the way of considerate, earnest prose writing. Join Dr. Coppinger in a class that will explore the role humility plays in memoir—how it is our struggles with our minds, bodies, and souls that give life to our writing, pushing us upward and outward toward our neighbor.
---
Glimpsing Other Worlds: Lessons on Subcreation from J.R.R. Tolkien 
(High School Writing Workshop – Invite Only)
A Writing Workshop for High Schoolers by Dr. Randy Compton
Join Dr. Randy Compton, a published poet and avid reader, for a journey into the imaginative minds of J.R.R. Tolkien and Richard Wilbur. During this two-day workshop, students will explore Tolkien's concept of "subcreation," why we make art because we are made, and how art is a process of recovery, escape, and consolation.
Festival registrants can email writingfest@letu.edu to sign up for a workshop.
Festival Schedule
Friday, June 12 
8:00 a.m. – Registration Table Opens
8:45 a.m. – Welcome
9:00 a.m. – Workshops
11:00 a.m. – Fiction Reading – Vedran Husić
11:45 a.m. – Break for Lunch
1:00 p.m. – Panels
2:15 p.m. – Poetry Reading – Tania Runyan
3:00 p.m. – Panels
4:15 p.m. – War, Conflict, & Literature: A Conversation – Graham Barnhart and Vedran Husić
5:15 p.m. – Break for Dinner
8:00 p.m. – Keynote Lecture – Amy Peterson, author of Where Goodness Still Grows
9:30 p.m. – Open Mic Night
Saturday, June 13
9:00 a.m. – Workshops
11:00 a.m. – Poetry Reading – Graham Barnhart
11:30 a.m. – Break for Lunch
1:00 p.m. – Panels
2:15 p.m. – Fiction Reading – Nathaniel Lee Hansen
3:00 p.m. – Panels
4:15 p.m. – Readings from LeTourneau Faculty – Aaron Brown, Randall Compton, and Stan Coppinger
5:00 p.m. – Closing Remarks & Departure
All events will take place within the Allen Family Student Center on LeTourneau University's campus.
Registration and Panel Submission Guidelines
To register and submit work for a panel presentation, please submit the following form by May 15th.
Panel submissions may be creative writing or craft-related essays. Work should be submitted as an attachment on the registration form. Guidelines are provided below for each genre:
Fiction/Nonfiction – Submissions are not to exceed 2500 words in total and should be submitted in a single document.
Poetry – Submit up to five poems in a single document.
All submissions should include your name and email address located on the first page.
Registered attendees who cancel before May 15th will receive a 50% refund.

Booksellers, magazines, organizations, and authors: please contact writingfest@letu.edu to reserve a table for the main conference area.
Travel Information
LeTourneau University is located just north of I-20 in Longview, TX, just over 2 hours east of Dallas. East Texas Regional Airport is about a 10-minute drive from the campus, and Tyler Pounds Regional and Shreveport Regional are less than an hour away. An Amtrak station and Greyhound station are also conveniently located close to campus.
A map of the LeTourneau campus is available here.
Lodging Information
All festival attendees will be responsible for their own lodging. Below are a few hotels recommended by festival organizers that offer discounted rates for LETU visitors:
See a complete list of hotels that offer LETU discounts here.
Local Restaurants/Coffee Shops
Bodacious BBQ (Mobberly Ave. across from campus)
Silver Grizzly Espresso (Tyler St.) for coffee/tea
Divine Catering (Mobberly Ave.)
Tuscan Pig (High St.)
Lil Thai House (Fredonia St.)
Roma Italian Kitchen (Tyler St.)
Tacos Goyo (TX-31)
Mi Casita (Spur 63)
Butcher Shop (off Spur 63)
Pizza King (Highway 80/Marshall Ave.)
T. Blanco's (Gardiner Mitchell Pkwy.)
Nanny Goat's (Judson Rd. behind the Exxon station)
Copeland's (4th St.)
Greek Café (Loop 281)
Cafe Barron's (Loop 281)
Papacita's (Loop 281)
Pietro's (Gilmer Rd.)
Oil Horse Brewing Co (Tyler St.)