Wherever you are in your life's story, learning should always be part of the journey. That's why, beginning in Spring 2020, we'll provide courses specifically designated for professional development and continuing education. 
LeTourneau University's School of Arts & Sciences will offer a creative writing class to the public as a continuing education/personal enrichment course. Course participants will have the opportunity to participate in class in the same capacity as a registered student, without being graded.
Conveniently online, this course will fit into the schedule of anyone—working adult, current college student, high schooler—whose goal is to enhance their creative writing skills.
Meet the Professor
Why Continuing Education?
Why Creative Writing?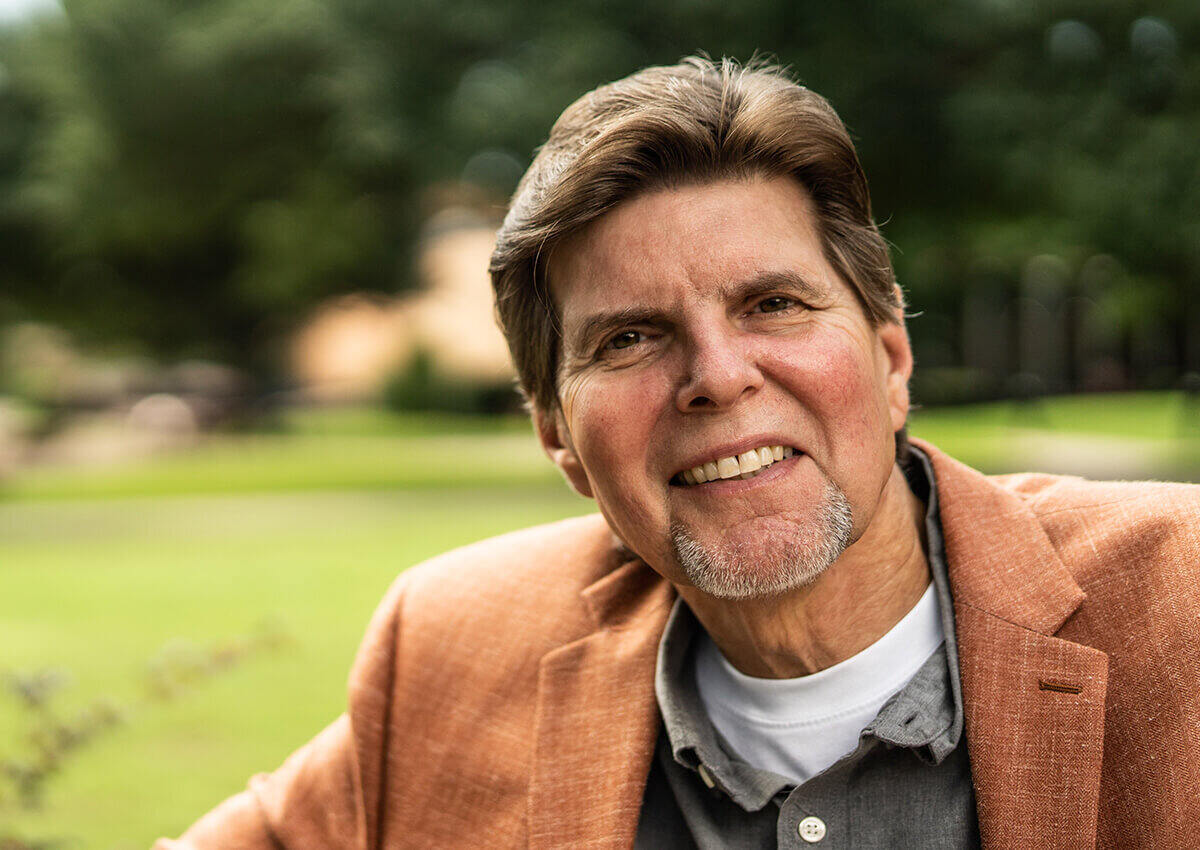 A professor of English for over three decades, Dr. Stan Coppinger is a published author who has spent his career instilling expertise in composition, rhetoric, writing and literature in his students.
"I've been teaching for 28 years, and I can honestly say that LeTourneau University is a unique and special place.
"One of the reasons I love teaching here is, of course, the students. They care. They are curious. They are motivated.  And it's a privilege to be their teacher, advisor, and to walk alongside them as a spiritual mentor. It is so rewarding to watch them graduate and – in turn – go on to lead lives of service for the Kingdom of God."
Continuing Education Benefits
At LeTourneau University, we believe learning is a life-long skill deserving of regular cultivation. Continuing education and personal enrichment courses can bring a multitude of advantages to the lifelong student.
Enhance your resumé—a history of continuing education, coupled with work experience, shows you're highly dedicated to your career.
Earn a promotion—increase your value to your current company (and possibly your salary as well).
Personal enrichment—continuing to actively learn can help you grow in your critical thinking skills, expand your horizons, explore new and different ideas and help you grow beyond your comfort zone.
Lifestyle enhancement—studies show that learning new skills is beneficial beyond having the skill itself. The act of mastering a new ability can contribute to a healthier life, mentally and physically.
Creative Writing for All
The ability to articulate an idea effectively is the gateway to success no matter the industry or discipline, and writing is a critical skill for efficient communication. Every successful product, industry, business—each began with the clear and captivating exchange of ideas between groups of people.
Through writing creatively, people are able to engage others in their thoughts and ideas, allowing for deeper thought and human connection. Simply put, writing is an essential skill that should be continually enriched by all—the novelist, business person, engineer, teacher—everyone benefits from the ability to write with expertise.