FOLLOWING THE RECOMMENDATIONS OF THE CDC AND GOVERNMENT AGENCIES, the Normandy 2020 Study Trip HAS BEEN CANCELLED.  VISIT WWW.LETU.EDU/CORONAVIRUS FOR MORE INFORMATION.
Normandy, June 1944 (US Coast Guard Archive)
Join 20 other students and a team of four faculty, as they travel to the beaches of Normandy and spend time in London and Paris, engaging with the history, literature, and theology of the Second World War.  This academic trip provides an opportunity for students to earn 6 credit hours towards their degree.
---
11 DAYS | 6 CREDIT HOURS
20 STUDENTS | 4 FACULTY
LONDON | NORMANDY | PARIS
HISTORY | LITERATURE | THEOLOGY 
---
Interested in the trip? Click here to download the trip information sheet. 
Course Work
Cost
Sites & Experiences
Trip Leaders
Important Info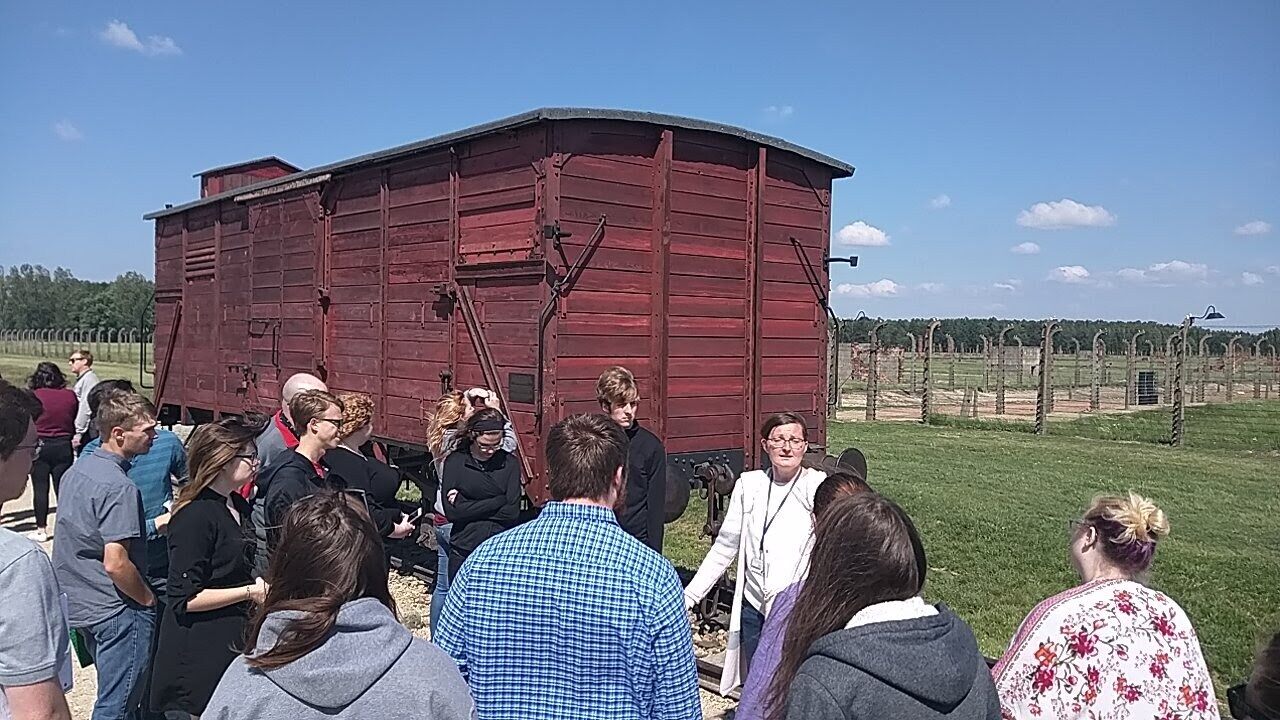 Students visiting the Auschwitz Death Camp on
the Holocaust Studies Trip in May 2018.
This is an academic trip and is not a tour trip.  Students will be completing upper-level coursework, requiring significant reading, research, and writing.  Students are required to enroll in at least one 3 hour course (audit or for credit) and participate actively in the coursework, preparation, and throughout the trip.  Students may enroll in a second 3-hr course and receive a total of 6 hours of credit towards the appropriate general education requirements:
Fall of France - The Allies Strike Back (History, Civic Engagement Elective) - Dr. Ostendorff & Mrs. Randow
The World Wars in Fiction - Absurdity & Justification (Literature, Ingenuity Elective) - Dr. Sharpe
War & Peacemaking in the Christian Tradition (Theology, Theology Elective) - Dr. Lett
Students are expected to attend the class meetings during the week of May 11-15 and complete the assigned readings and coursework.  On the trip, each student will maintain a daily reflective journal and give a presentation.  Upon returning from the trip, students will have two weeks to complete the capstone assignment for the course (e.g. a research paper) that will be due on June 14th.
The group will stay at the
Highbury Centre (est. 1893) in London. 
The cost of the trip is $3500 per student.  This includes all transportation (including the return airfare from Houston to London), all housing, all meals (breakfast, lunch, and dinner), and all sites. A non-refundable $500 deposit is required with the trip application to secure a students spot on the trip.  The deadline for the application and deposit is in mid-November. The remainder of the trip cost is due by February 14, 2020.
Students should plan on the following expenses in addition to the trip cost:
$100 per credit hour for the course work
Food for the week of May 11-16 (affordable on-campus housing will be available)
Passport/visa fees
All personal souvenirs, gifts, and snacks during the trip 
Interactive exhibit (Churchill War Rooms, London)
Students will explore Churchill's War Bunker in the heart of London and visit the Imperial War Museum as they discover what life was like during the Battle for Britain and the Blitz.  With hands on experiences, they'll get a sense for the technology at the heart of the war - in ships, tanks, and aircraft.  They will then travel to Southern England and take a ferry across the English channel, from the English seaside town of Portsmouth to Caen, located within miles of the landing beaches for the Normandy invasion.  Students will then spend several days visiting the beaches, cemeteries, museums, and historical sites around Normandy connected to the Second World War.  From there, the group will travel to Paris and discover what life was like under the Vichy Regime during the Second World War and the excitement at the liberation of this historic capital from German rule.
The following schedule is subject to change as sites and experiences are confirmed:
May 11-15 - Preparatory Coursework on LeTourneau's Longview Campus
May 17 - Departure for London, England
May 18-21 - London and Portsmouth, England


Imperial War Museum, Churchill's War Rooms, HMS Belfast, Southwick HQ, Tank Museum, etc.

May 22-25 - Normandy, France


Omaha & Utah Beach, American Cemetery, Pont du Hoc, Caen Memorial Museum, Sainte Mére Eglise, etc.

May 26-28 - Paris, France

World War II Walking Tour, Sainte Chapelle, Museum of National Liberation, the Moulin - Gen LeClerc Museum, etc.

May 29 - Return to LeTourneau, via London-Houston
While the group will travel aboard airplanes, trains, buses, and ferries, the trip will also involve a significant amount of walking in London and Paris.  Participants should prepare and dress accordingly.
The faculty who are leading this trip have over 40 years of experience living overseas, much of it in the United Kingdom and Western Europe.  As they did when they led 22 students to Poland and Germany for the Holocaust Studies Trip in May 2018, the faculty bring together a mutual commitment to Christ with a love for history, literature, and theology to create a rich experience for each and every student.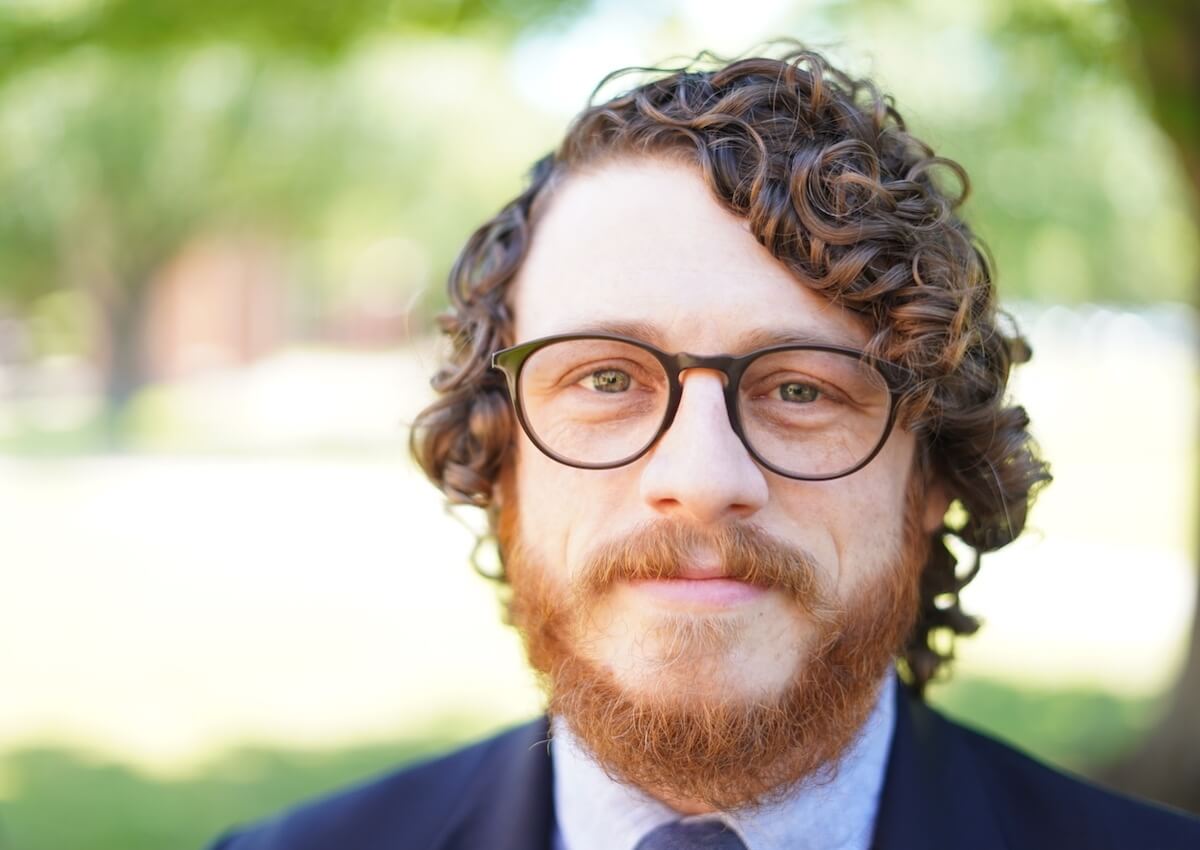 Dr. Jonathan Lett
Assistant Professor of Theology
PhD University of St Andrews
MDiv Duke University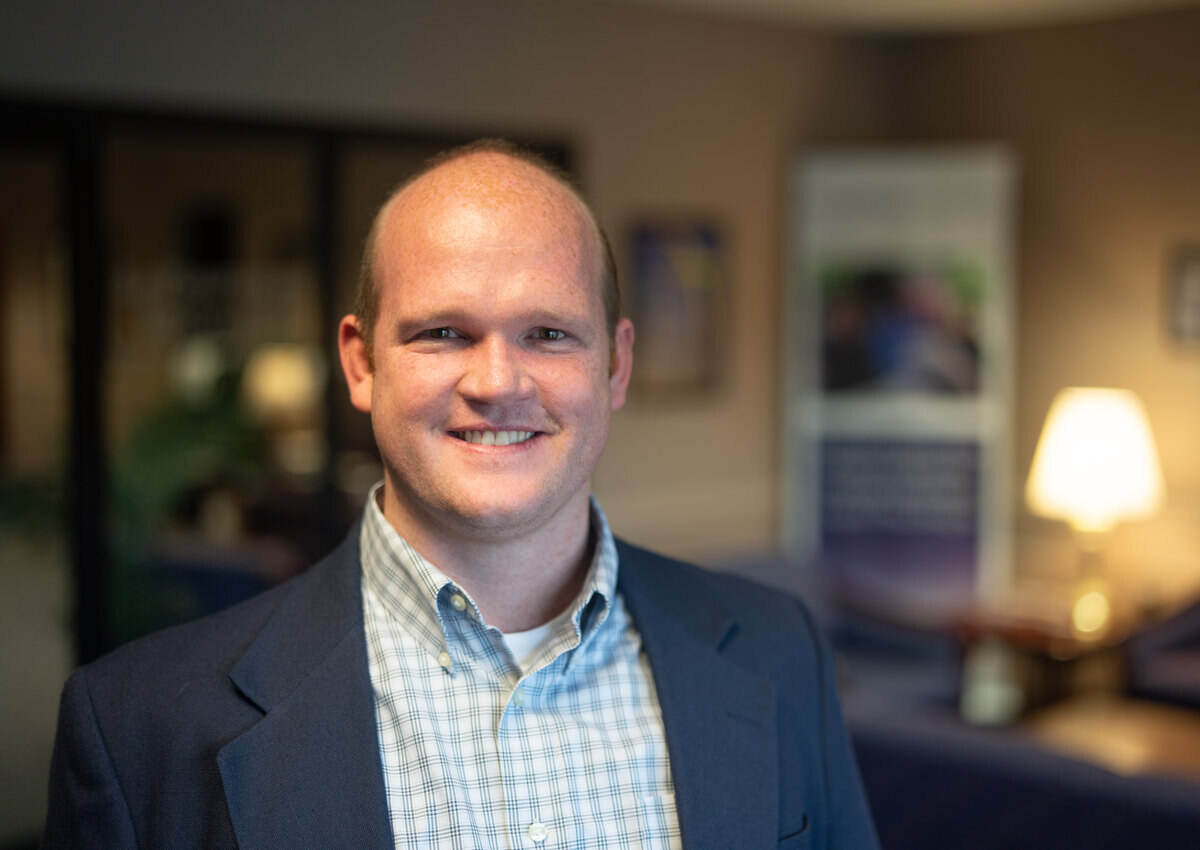 Dr. Daniel Ostendorff
Associate Professor of History
PhD University of Oxford
MA Queens University Belfast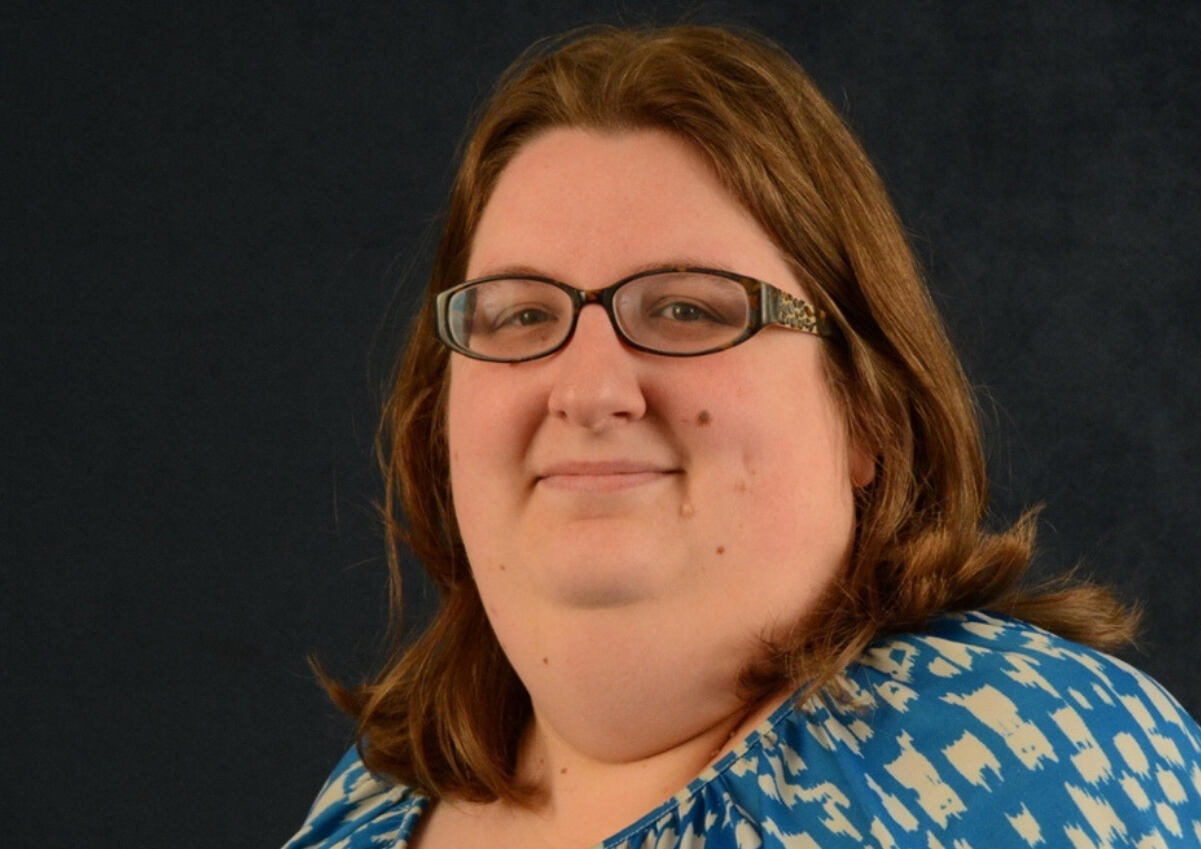 Mrs. Sarah Randow
Adjunct Professor of History
PhD Faulkner University (in progress)
MA Missouri State University
Dr. Jesse Sharpe
Assistant Professor of Literature, Houghton College
PhD University of St Andrews
MS Drexel University
Students are required to (a) enroll in at least one course in order to participate on the trip and (b) attend in-person classes on campus from May 11-15.  
Students must submit a trip application to the Office of Global Initiatives (available in September 2019). Email history@letu.edu to be notified when the application becomes available.
Students are required to have a valid passport and visa (if required) in order to participate on the trip.